Roam Around the Rome – A Guide for Hodophile
Last Updated On:

September 22, 2022
Roam Around the Rome – A Guide for Hodophile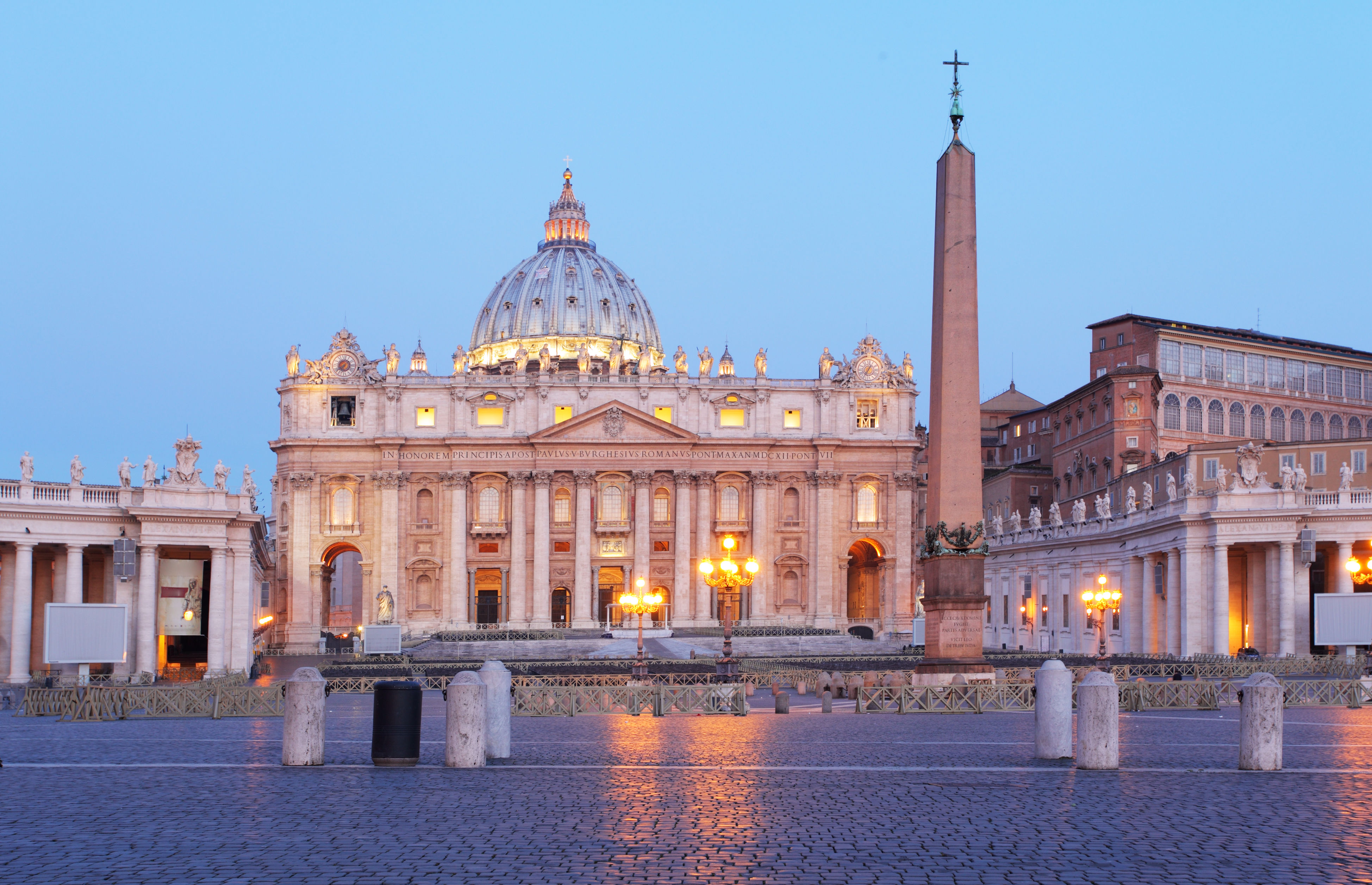 With a long history, Rome is one of the most visited and most iconic cities in Europe. This city is known for its ancient archeological sites and mixture of cultures worldwide. You can visit Cobblestone Street while enjoying Italy's famous gelato or watch century-old museums and churches. This place is perfect for hodophiles in every manner.
1. Trevi Fountain of Rome
One of the famous fountains of Italy, "Fontana di Trevi" is a baroque fountain located in Piazza di Trevi. It was built in the 18th century. The landmark and monuments display the god of the sea, Neptune, on his chariot.
Your Rome visit is complete without tossing a coin on the famous Trevi fountain. There's a saying that the one who tosses a coin will "one day return to Italy"!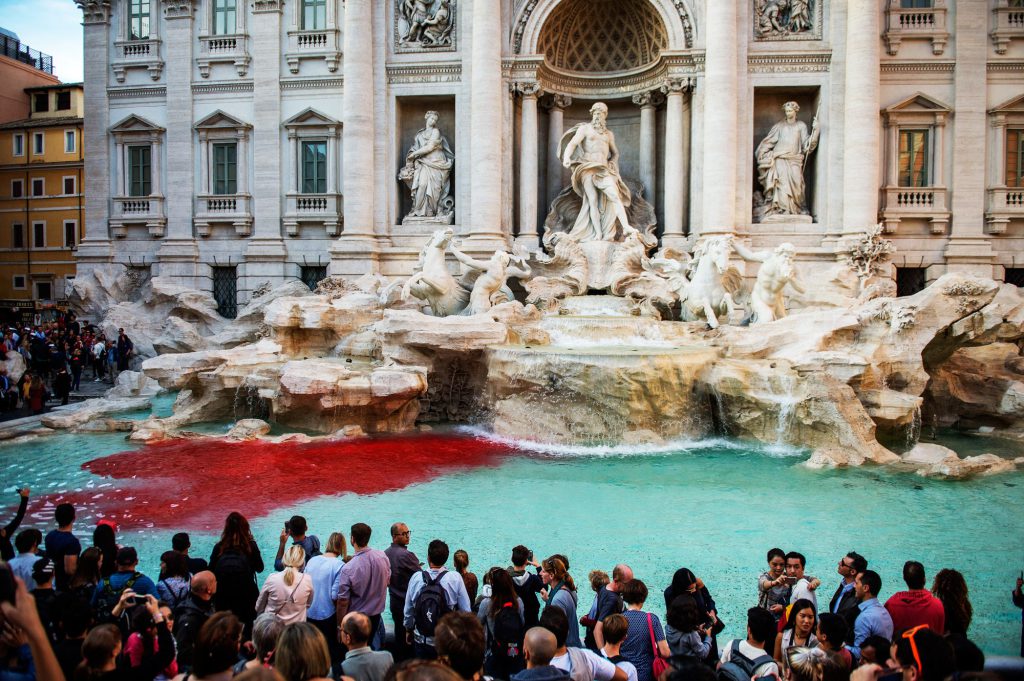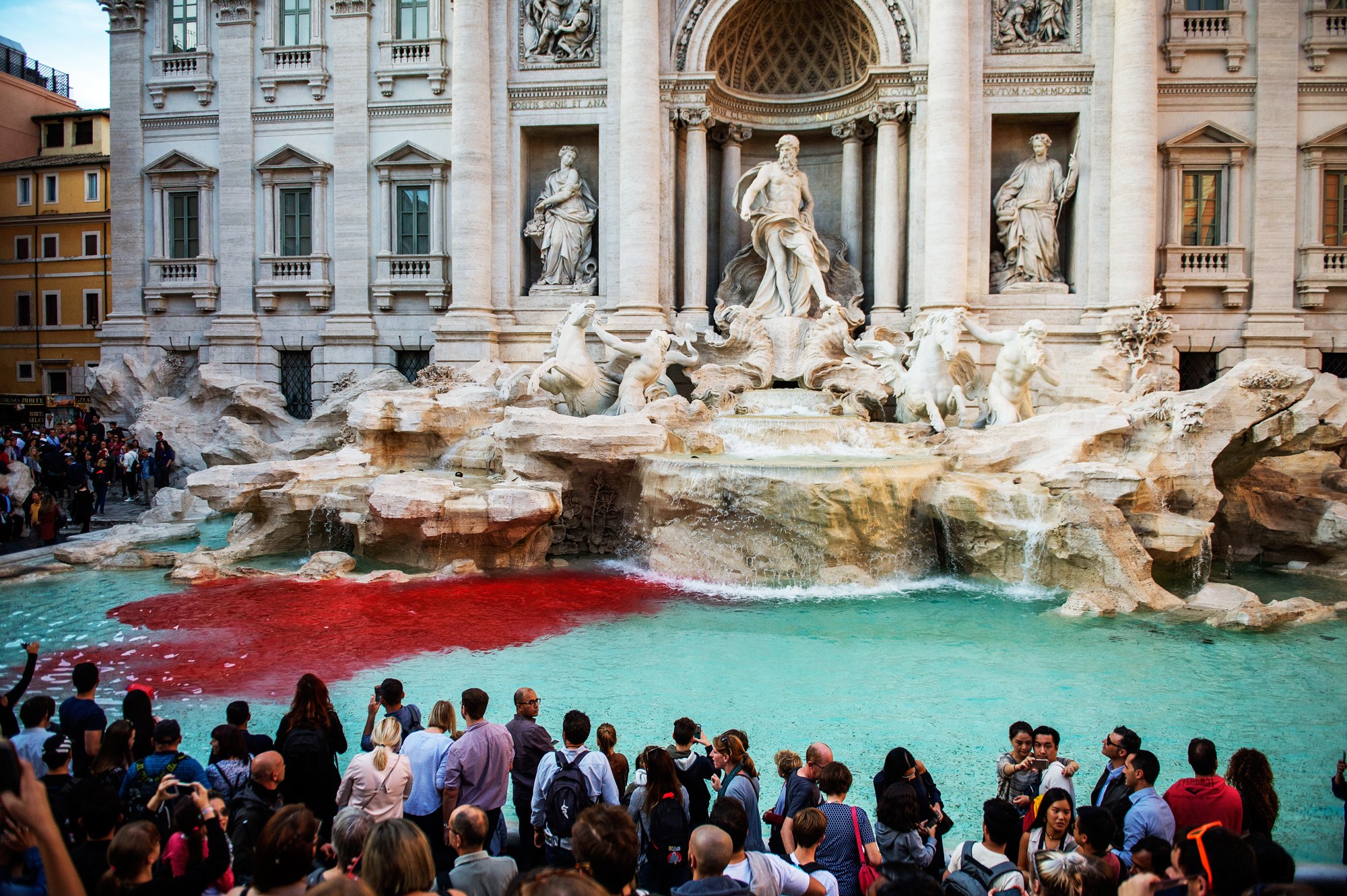 2. The Colosseum
When we hear Rome, we instantly start thinking about the world-famous Colosseum. No doubt it is the number one tourist attraction in Rome. During Roman days, it was a large amphitheater where about 65000 people could enjoy watching the Gladiators batting with each other and with animals.
The Colosseum is one of the modern seven wonders of the world, and that's why a huge number of spectators visit this amazing place every day. So, book your tickets before visiting the place to avoid the end-moment chaos.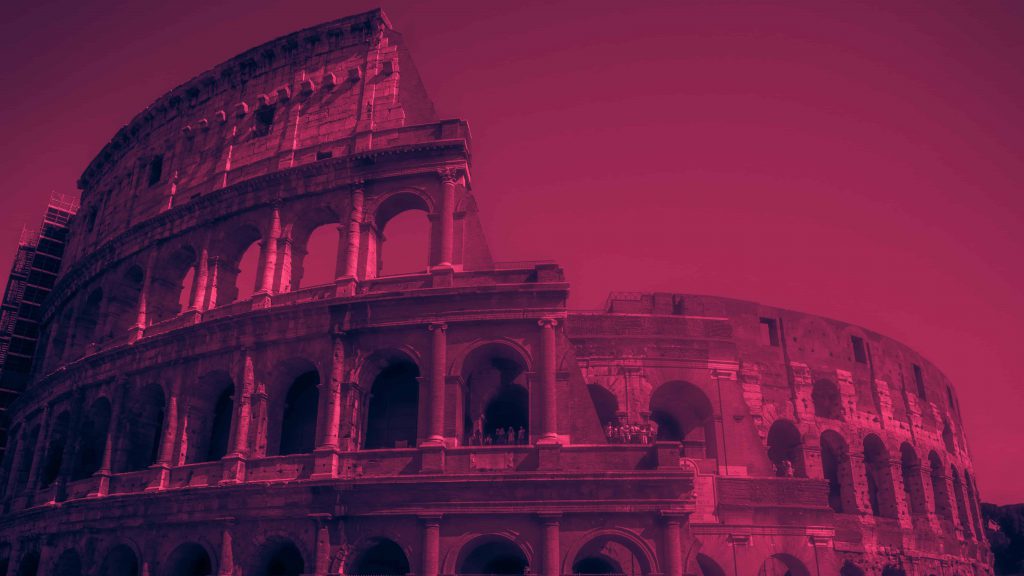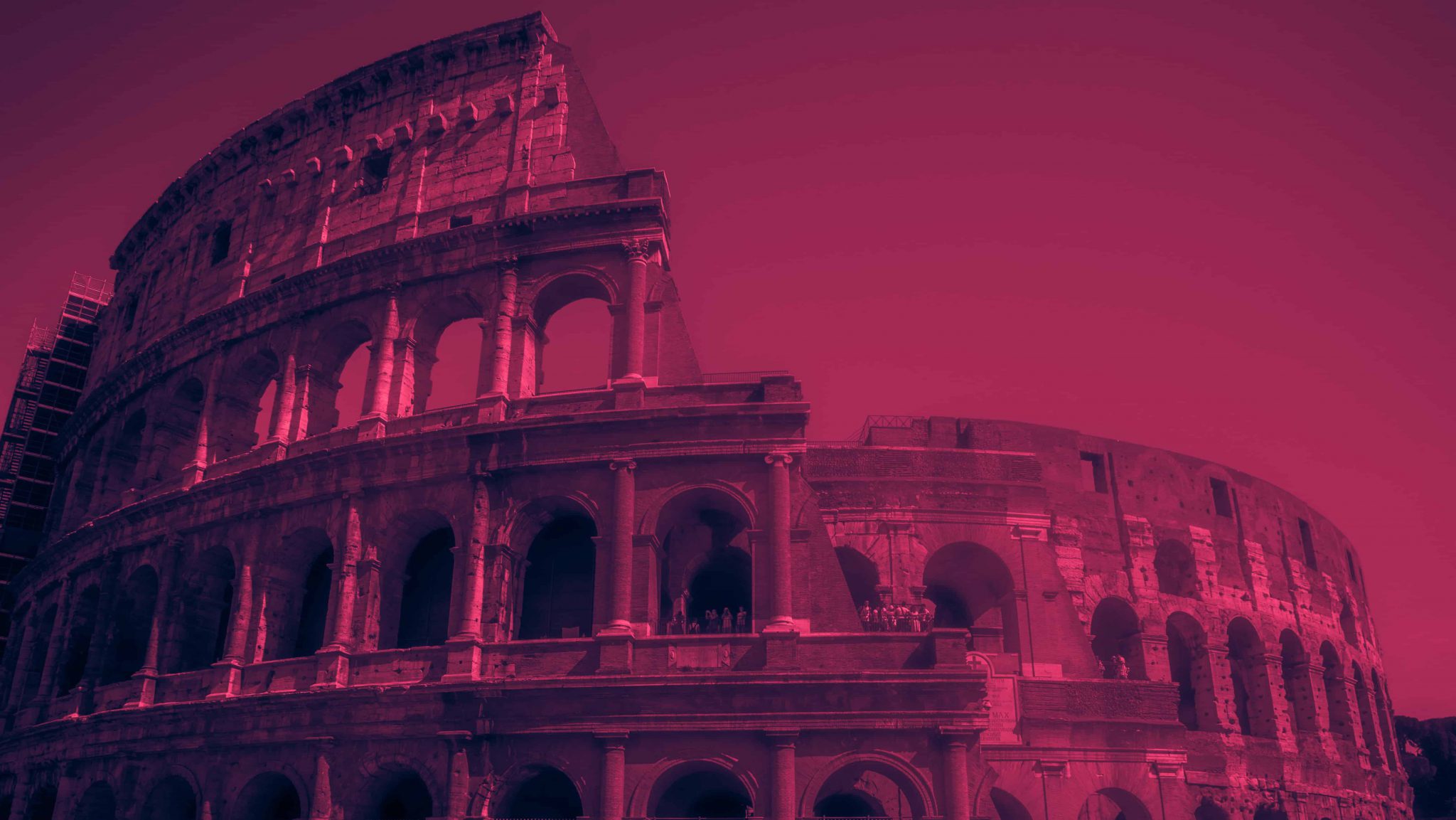 3. St. Peter's Basilica
St. Peter's Basilica, also known as "Basilica di San Pietro in Vaticano", is the spiritual center of the catholic church. It is located next to St. Peter's Square in Rome city. It was built using Renaissance art containing the masterpieces of Bernini's baldachin and 'La Pieta' by Michelangelo. You can also visit the anciently encrypted 148 papal tombs while visiting this fabulous place.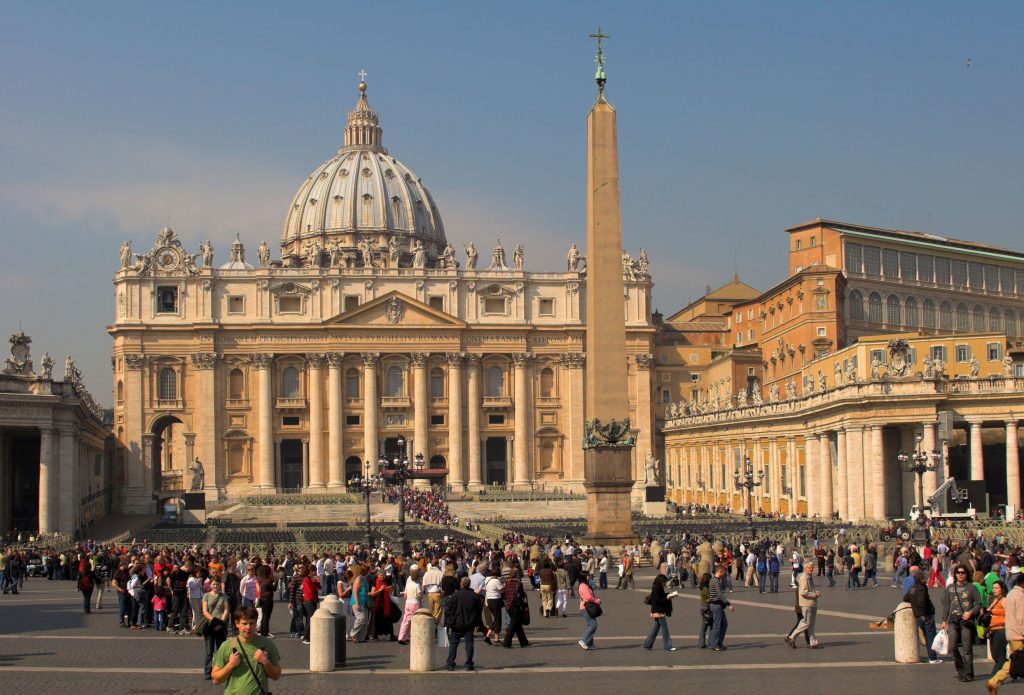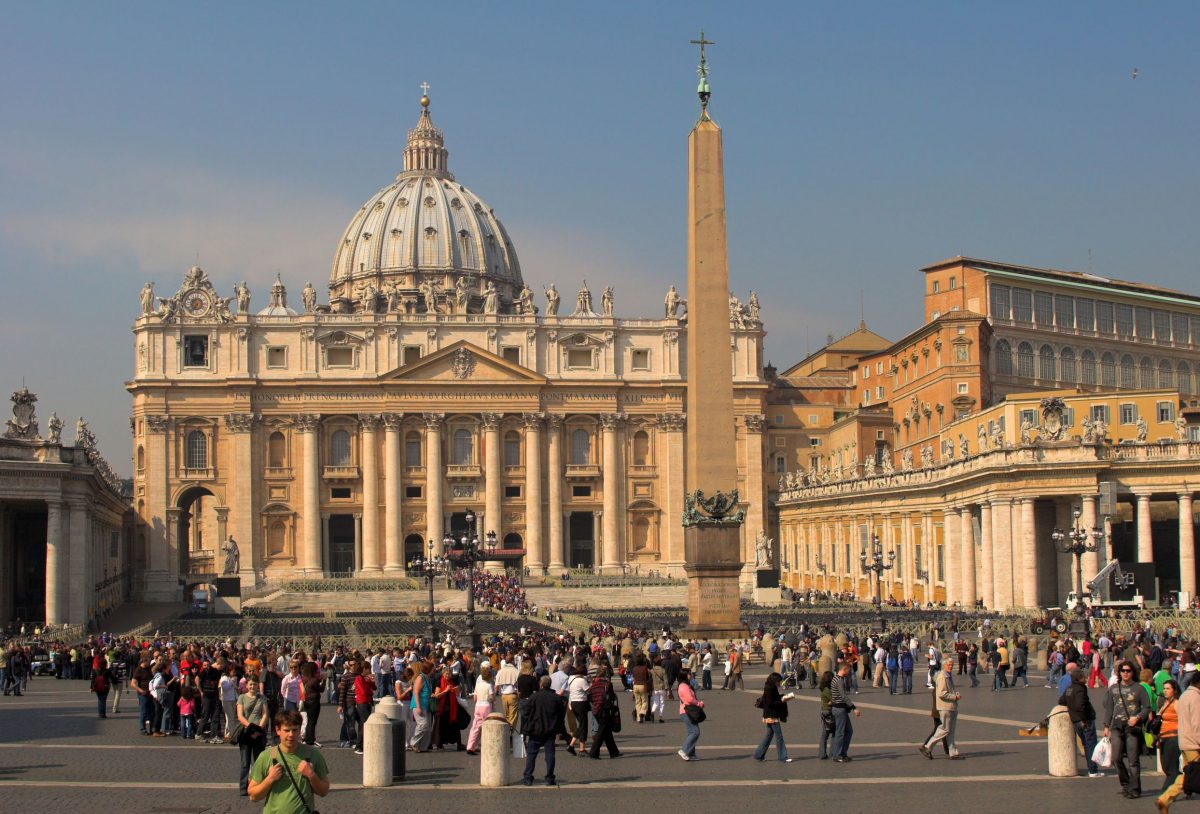 4. The Pantheon
The Pantheon is the only ancient Roman temple virtually intact even after this long period. And it can be visited in a short duration and that too for free. You can embrace the unique funerary monuments and large, open domes here.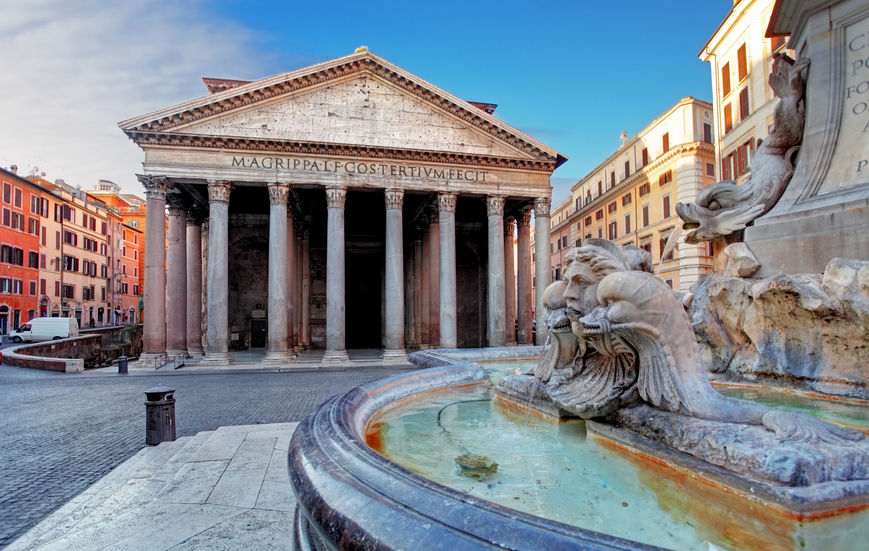 5. Vatican Museums and Sistine Chapel
The Vatican museums are the best places to visit in Rome, where the popes from many centuries make a collection of unique things like Roman objects, religious relics, and paintings. Here you can visit the 54 highly decorated rooms holding the art treasures of the catholic church. You will find the Sistine Chapel more compelling, where you can embrace the magnificent fresco art by Michelangelo.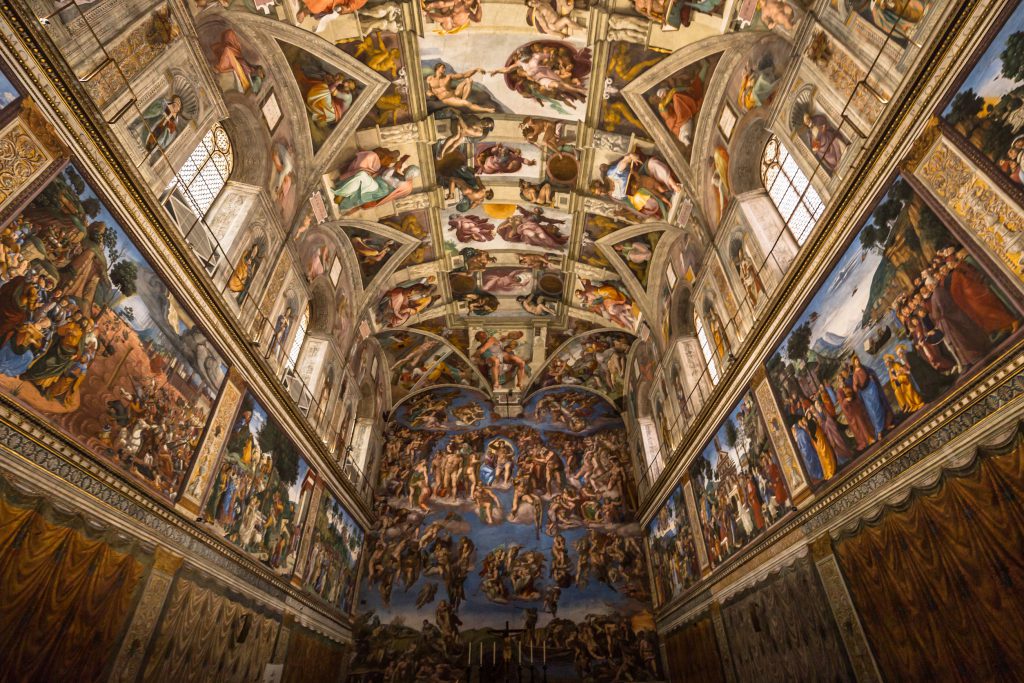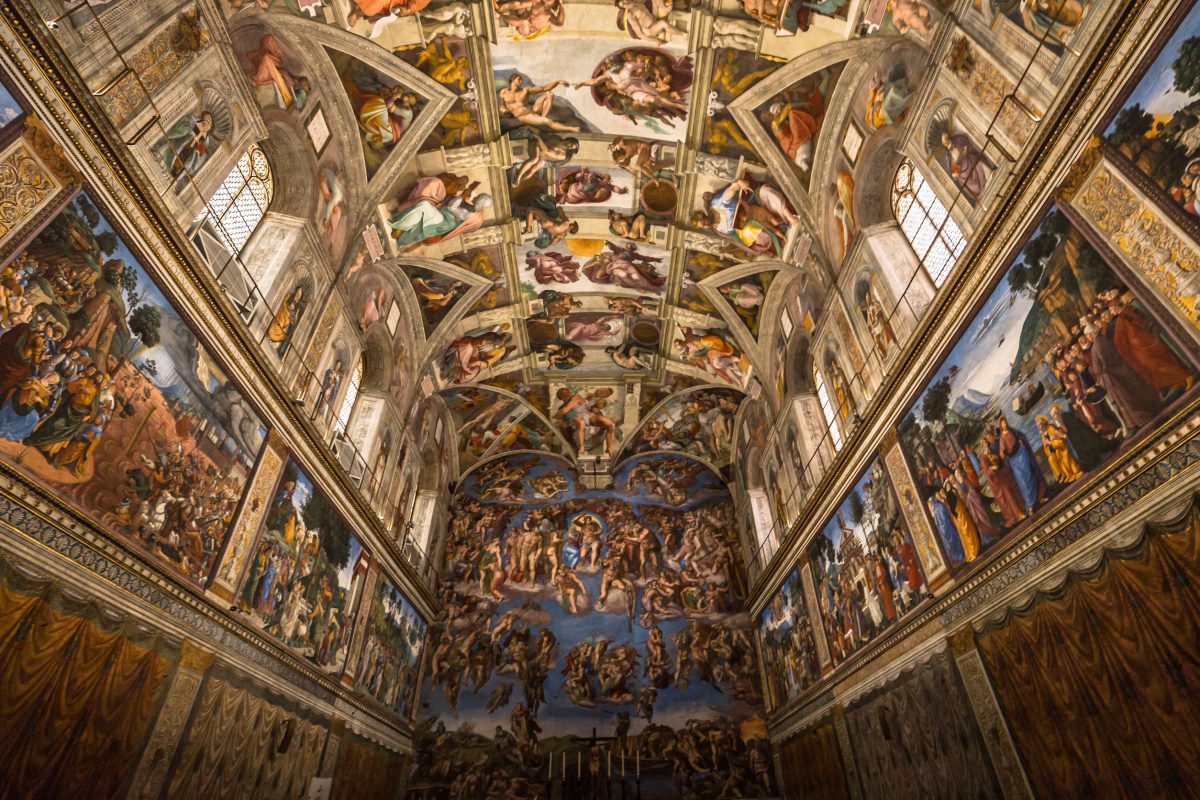 6. Galleria and Villa Borghese
Villa Borghese is one of the large and most enchanting parks in Rome. Back in history, this place was owned by a rich cardinal, Scipione Borghese, who also built a villa named "Galleria Borghese". Galleria Borghese is a museum of fantastic private art collections of Borghese from the renowned artists of that time, including Caravaggio, Bernini, Leonardo Da Vinci, and Rubens.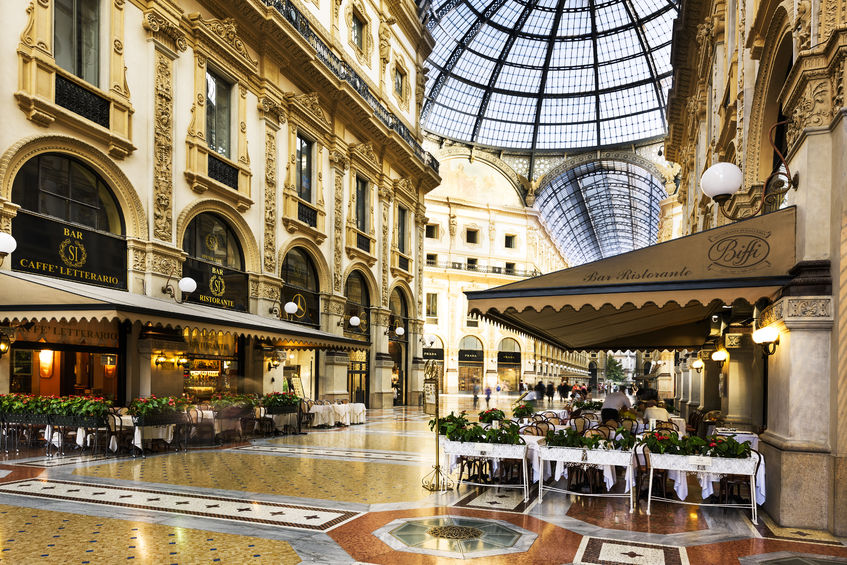 7. Sights of Trastevere
The Sights of Trastevere is a working-class neighborhood of Rome suited the opposite the Tiber River bank. You can enjoy walking through the maze of narrow streets, seeing the old medieval houses, and enjoying refreshing night-outs in the nearby bars and restaurants.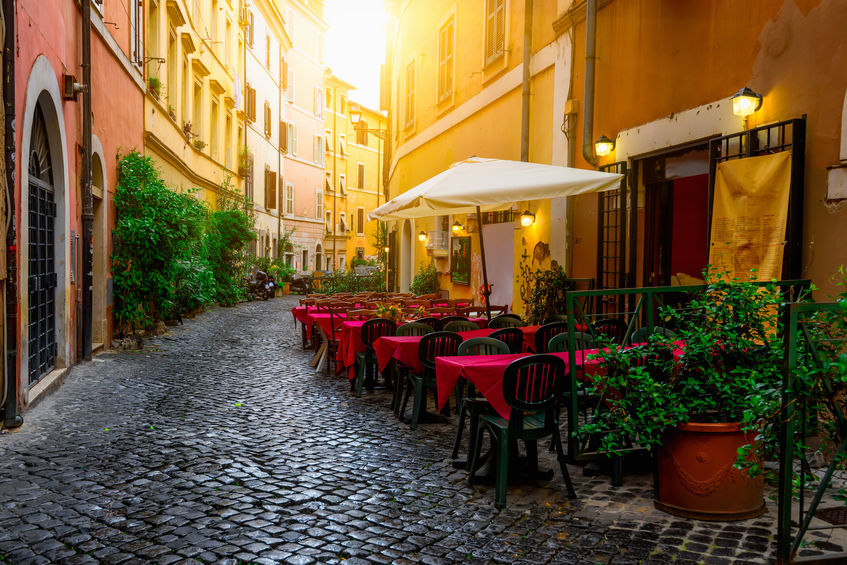 8. Forum Romanum and Palatine
The Forum Romanum was the center of the ancient Roman empire. You can discover the excavations of the old Roman empire, an archeological park full of old temples, arches, market halls, and many other important buildings. Palatine hill holds the excavations of the imperial residences.
9. Basilica di Santa Maria Maggiore
Basilica di Santa Maria Maggiore is one of the oldest churches in Rome, with a golden ceiling and beautiful authentic mosaic artworks. In the 5th century, it was built on the Esquiline Hills. And it is believed that there are still some pieces of wood from the crib of Jesus under the alter.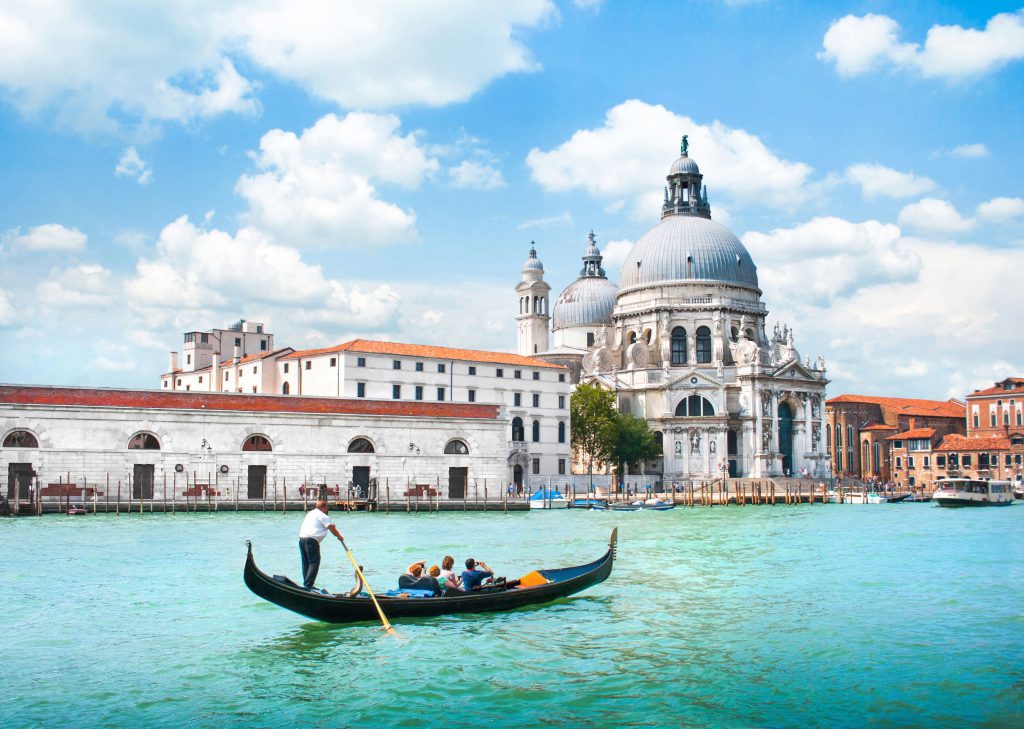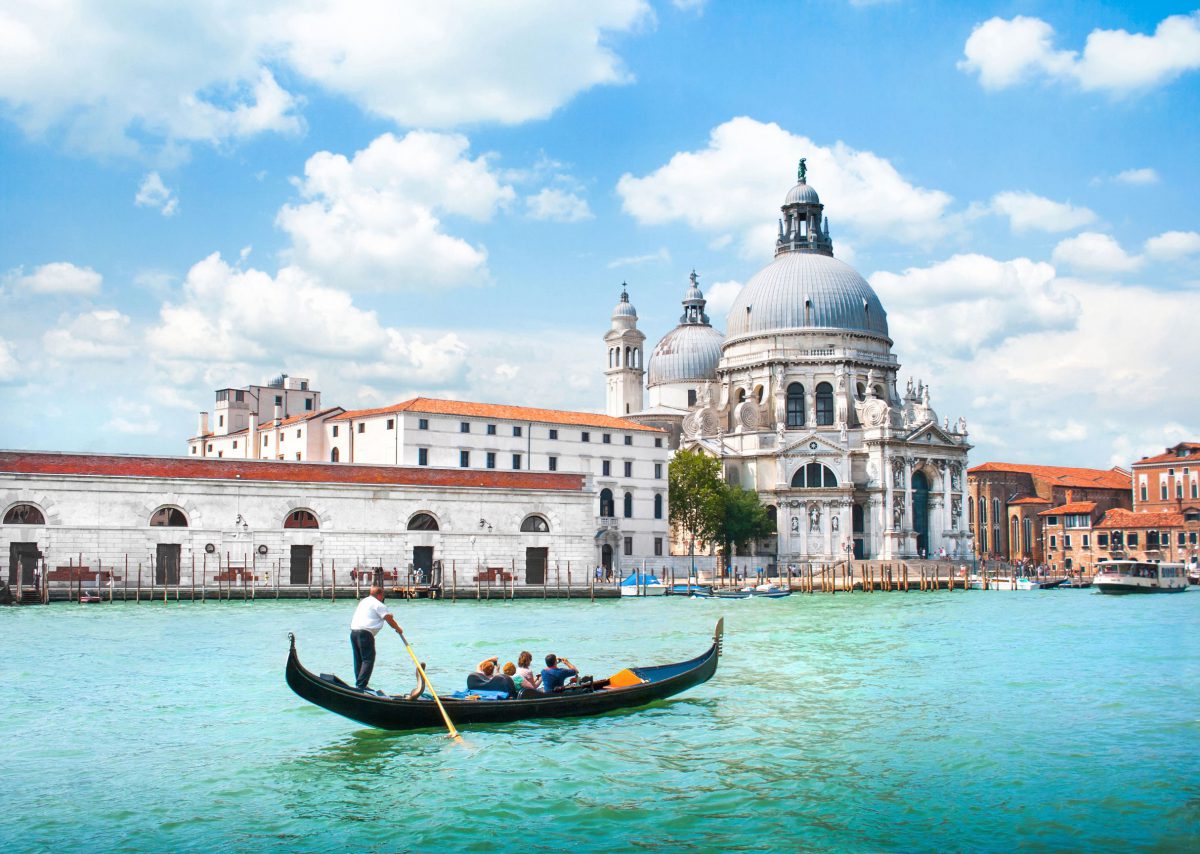 Travel Tips & Guide for the First-time Rome Visitors
Here are some useful travel tips for Rome that you can use to get the best travel experience.
1. Don't Order Cappuccino After Noon
Milk is considered heavy on the stomach, and Italians are fastidious about digestion. So, it is suitable to have milk or cappuccino with a croissant. So, if you are ordering a cappuccino afternoon, you are committing Italy's infamous food crime. Try to avoid it, or you will see many eyebrows raising on you!
2. Order Coffee at the Bar
If you order coffee from the table, you have to pay extra money. But if you order coffee at the bar, you can avoid paying service charges. And, you can enjoy your favorite espresso standing near the counter.
3. Buy Transportation Tickets Ahead of Time
If you want to take a bus ticket for the city center, buy it from any tabaccheria, little shops for buying tickets with a large T. Because you cannot buy tickets on the bus. You can buy each ticket for €1.50, or you can also buy a bus pass for 24-hour, 48-hour, or a weekly ticket at a discounted price. The tickets are valid for all public transportations including buses, tram, metro, and local trains.
4. Have Gelato Anytime
Yes, it is true. Unlike avoiding cappuccino afternoon, you can have Italy's famous ice-cream Gelato anytime, even in winters! Italians enjoy having gelato all over the year. At some places in Rome, you can have different flavors of this delightful treat, including juicy fruit flavors, combinations of pistachios and hazelnuts, and more.
5. Always Carry Cash Along with You
While you go out in Rome, always carry some cash in 5 to 10 euros with you. Because Italy still functions largely on cash. You can take Coins while visiting the small shops. Some large restaurants process cards, but usually they don't split the bills, so it is always good to keep some cash handy.
6. Dress Appropriately in Church
Rome is a place having more than 90 churches, which include some of the most beautiful pieces of ancient art works. While visiting these holy places, consider wearing an appropriate dress, i.e., women can wear tops or dresses covering their shoulders and skirts hitting below the knees. And Men can wear shorts or pants extended to the knees.
7. Wear Comfortable Shoes
One of Rome's most fascinating places is the cobblestone streets. But its uneven stones can cause you injury or pain if you wear some fancy stilettos like shoes that can get stuck between the cobblestone grooves. You can avoid this situation by wearing comfortable walking shoes.
8. Order Local House Wine
When dining out in Rome or somewhere in Italy, you can always go for local house wine. It is affordable and best in taste, and you can get a quarter, a half, or a full one liter white or red wine for about €10 only!
9. Enjoy Free-Flowing Water
Rome is a place of beautiful fountains, but it is also a place that is filled with drinking water. You can refill your empty water bottles anywhere from the drinking fountains called "nasoni" or little noses due to their curved shape. These tiny fountains flow free drinking water all the time.
10. Take Notes of the Museum Closures
The Vatican museums remain closed on Sundays, and they remain tightly packed on Saturdays and Mondays, so you can visit here on Tuesdays to Fridays if you want to avoid the crowd. Rome's museums like Palazzo Barberini are closed on Mondays so that you can plan your visit accordingly.
11. Dinner Starts Late
In Italy, dining and drinking are important rituals, and unlike in other countries, the dinner starts late and continues till late. The aperitivo consists of a drink and some light snacks starting from 7 pm, before the dinner till 8-9 pm. On weekends, it is common to reach the restaurants after 10 pm.
Hidden Gems of Rome Tour
Let's explore the hidden gems of Rome and make your Rome tour more memorable.
1. Singita Miracle Beach in Fregene
Singita Miracle Beach is probably a perfect place to swim, sunbathe and witness mesmerizing sunsets. This gorgeous beach is famous for its Italian drink Franciacorta on the Mediterranean. Enjoy eating delicious Italian food. Everything here is super relaxing with the melodious soulful music.
2. The Appian Way
The Appian Way or the "Via Appia Antica" is one of the oldest roads in Rome, built in 312 B.C. for easy transportation for the Roman Republic Army. You can walk through the Cobblestone path, covered with vast green spaces and towering trees from both sides. Here you can find the true essence of nature and feel the clean air touching your face.
3. Horti Sallustiani (Gardens of Sallust)
Julius Caesar owned the Horti Sallustiani or the Gardens of Sallust, who was a Roman general and statesman. Most tourists don't know much about this place, but you can. It is always fascinating to learn about something that most people don't know.
4. Shop the Most Expensive Clothes Near the Spanish Steps
Shopping is a very common practice but becomes more exciting when you get your favorite dresses of your most liked brands at cheaper rates. Yes, you can get a great deal on these items compared to getting these items from your city. You can head out to Via del Babuino Road to get the prettiest dresses by great Italian designers.
5. Per Grazia Ricevuta
On the main street of Trastevere, you can find one of the main hidden gems of Rome, the Shrine to the Madonna or Virgin Mary. The shrine's wall with inscriptions says thanks to Madonna for the blessings people got from her. It doesn't matter if you are a Christian or not, but it is a place of faith and religion. And, you can see the nonni or grandparents making the sign of the cross while passing by from here.
6. Protestant Cemetery
Behind the street in Testaccio, you can see the non-Catholic cemetery. A resting place of some notable poets, Shelley and Keats, and other well-known artists and politicians. This place is known for its unique and historically lavish attractions.
7. Go Out for A Rooftop Aperitivo
Get into the flow of the daily routine of Romans. If you are an American and want to enjoy some drinks and light snacks before dinner, then aperitivo is for you. Here you can have traditional Italian cocktails like Bellini, Negroni, or Aperol Spritz, but having a craft cocktail is a must. In which you can try out prosecco, which is both cheap and palatable.
Experience the Best Food & Stay in Rome
Best Places to Eat in Rome
If you are visiting Rome for the first time, you must know some of the best places to eat. You can stop by local markets to have some local delicacies and authentic cuisines, and here you can have some fresh produce and goodies.
If you are a pizza lover, then you must visit the local pizzeria to grab fresh slices of Pizza al taglio. Also, you can dine in for the mouthwatering Cacio e Pepe, and of course, you can treat yourself daily with cappuccino and gelatos!
Some best places to eat in Rome are: Marcato Testaccio, Campo Dei Fiori Market, Pizzaeria Remo A Testaccio, Trapizzino, Otaleg and more!
Where to Stay in Rome
Rome is a popular tourist place with countless accommodation options. For budget hotel options, you can look around the Termini station. For a comfortable and affordable stay, you can search for Bed & Breakfast options.
However, if you like the luxury hotel experience, you can go to the Via Veneto district near Villa Borghese. Or if you are looking for accommodation near the Vatican, then Prati Hotel District is the best option you can choose.
Some best places to stay in Rome are, The INN at the Roman Forum, B.B. & Easy, Rarity Suites, Top Floor Colosseo Guesthouse, and more.
Getting Around in Rome
The transportation service in Rome is very diverse, affordable, and user-friendly. You can get around in Rome using the Metro, Bus, Tram, Taxis, and Urban Railway, and you can get the tickets and travel cards depending on your travel route, time, and the length of your stay in Rome.
If you want some luxury travel experience, you can choose Benvenuto Limos Luxury Fleets services. We at Benvenuto provide the best transportation services in Italy with English-speaking chauffeurs with whom you can communicate easily.
We also focus on your safety, security, luxury, and comfort during your travel with us. In our fleet services, we have Mercedes E-Class. V-Class, S-Class, Sprinter minivans, minibus, and V.W. Caravelle.
Best Time To Visit Rome
Rome has a Mediterranean climate with warm or hot Summers and mild Winters. You can find sunny weather during the year, but from July to August, the temperatures can get very high more than 30 degrees. So, you must be prepared with a water bottle handy and use good sunscreen to avoid sun tan. Probably, the best time to visit Italy is during Spring and Autumn when the Mediterranean Sea keeps the temperature comfortable during this time of the year.
Conclusion: Why You Should Visit Rome with Us
Rome is famous for its archeological monuments and mesmerizing views. You can travel the city with the best chauffeur-driven vehicles with us. If you are visiting Italy for the first time or want to visit Italy in a well-planned manner, we can help you.

You can contact us for Rome tour-related details, and we will provide you with all the details regarding the best places, from the Trevi Fountain to the Colosseum. We can also find you the best Rome City tour package to provide you with a luxury travel experience that you will cherish for a lifetime.

You can contact us or send us your details, and we can together find the best trip for you.

Or send us a quote request with your details from our Quote Request Details Page, and we will connect with you with the best possible tour and service options.

So, get your bags packed, and get ready to have the best travel adventure of your life with Benvenuto Limos!