Sorrento Shore-Excursions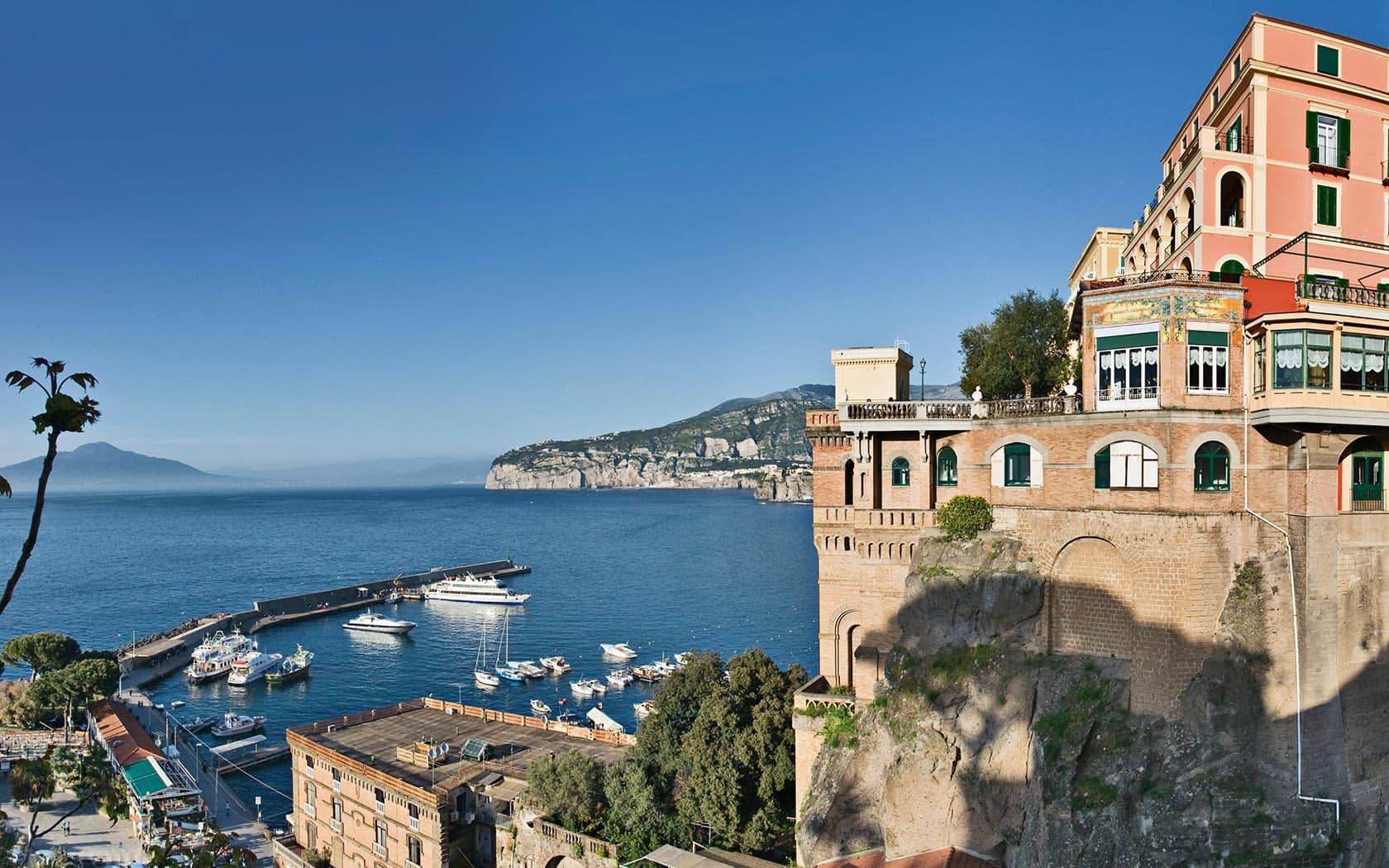 Amazing Road Trip during Sorrento Shore Excursions Covering Supreme Watery SitesSorrento is a lovely coastal town which faces the Bay of Naples. Apart from its natural beauty, this area is famous for its narrow alleys and churches which possess stunning architecture. Access to this amazing tour package from Benvenuto that is aimed at offering supreme comfort & luxury. Sorrento is blessed with sweeping water views that would keep you stuck. We offer a fine range of crowning vehicles from Mercedes & Caravelle that are perfect for such long journeys. Our chauffeurs would make sure that you are offered information related to each of the famous highlights.
Read more
Sorrento Italy Tours - Best Private Day Trips From Sorrento Port
The popular tourist town, Sorrento, overlooks the beautiful, serene Bay of Naples and is located in Southern Italy. The magnificent and beautiful Sorrentine Peninsula also offers views of Vesuvius, Naples and Isle of Capri. The small city in the Italian district Campania is also known and the "land of colours". Enjoy the scenic charm of sea cliffs and experience the majestic looks of azure oceanic waters with our private day tours from Sorrento. The place is the birthplace of the world-famous Limoncello liquor and offers some of the best hiking trails in Europe.
Get the most affordable Sorrento tours in Italy that offer you in-depth exploration of natural landscapes of the rich and diverse cultural heritage of Sorrento. Our tours get the tourists close to the unmatched beauty, vivid and amazing traditions of Sorrento. Our professionally customized Sorrento tours help tourists to cherish and experience the local and refreshing culinary delights of the world famous Italian town. We are a leading tour and travel company and offer you the most comprehensive tour and sightseeing experiences in Italy.
Tourist Highlights From Sorrento Tours
Explore our exclusive Sorrento tours that get tourists close to ocean riches of Sorrento and the beautiful Amalfi Coast, Mariana Grande and Mariana Piccola (the historical Italian ports). The magnificent, historical and amazing tourist destinations and attractions of the town include: the legendary central place Piazza Tasso, Museum Correla and the vibrant main shopping street of the town Vians San Cesareo. Also, view and cherish the architectural beauty of Cathedral of Sorrento, and the Roman ruins at Punta Del Capo.
Enjoy The Best Of Sorrento Tours With Benvenuto Limos
We create the best of Italian tours, offer you the most memorable touring experiences that are cherishable and are part of your hearty memories for times to come. The European "Lover's Paradise" can be fully explored by our travel and tour services. Our limos have the trained English speaking chauffeurs that offer you all the tips and advices that relate to your dining, stay and touring needs. We also arrange private guides (when desired by the tourist), so that the exquisite city and shore excursions tours are fully informative. Our customized Sorrento Italy tours of historical Italian cities and beautiful shores take in account all your needs and wishes. We also take necessary and cautious steps to ensure that the travel experiences are most affordable, unique and refreshing.
Our Sorrento tours are customized for solo traveler, couples and groups. Call us now to experience the pristine Sorrento natural beauty, and relax, as we offer the best and unmatchable touring experiences. Cherish your extraordinary tour that offers greatest of historical exploration, relaxation and comfort in vivid natural Sorrento landscapes, and also provides most modern sensory experiences.