Trevi Fountain Turns Red Once Again
Last Updated On:

November 13, 2017
Trevi Fountain Turns Red Once Again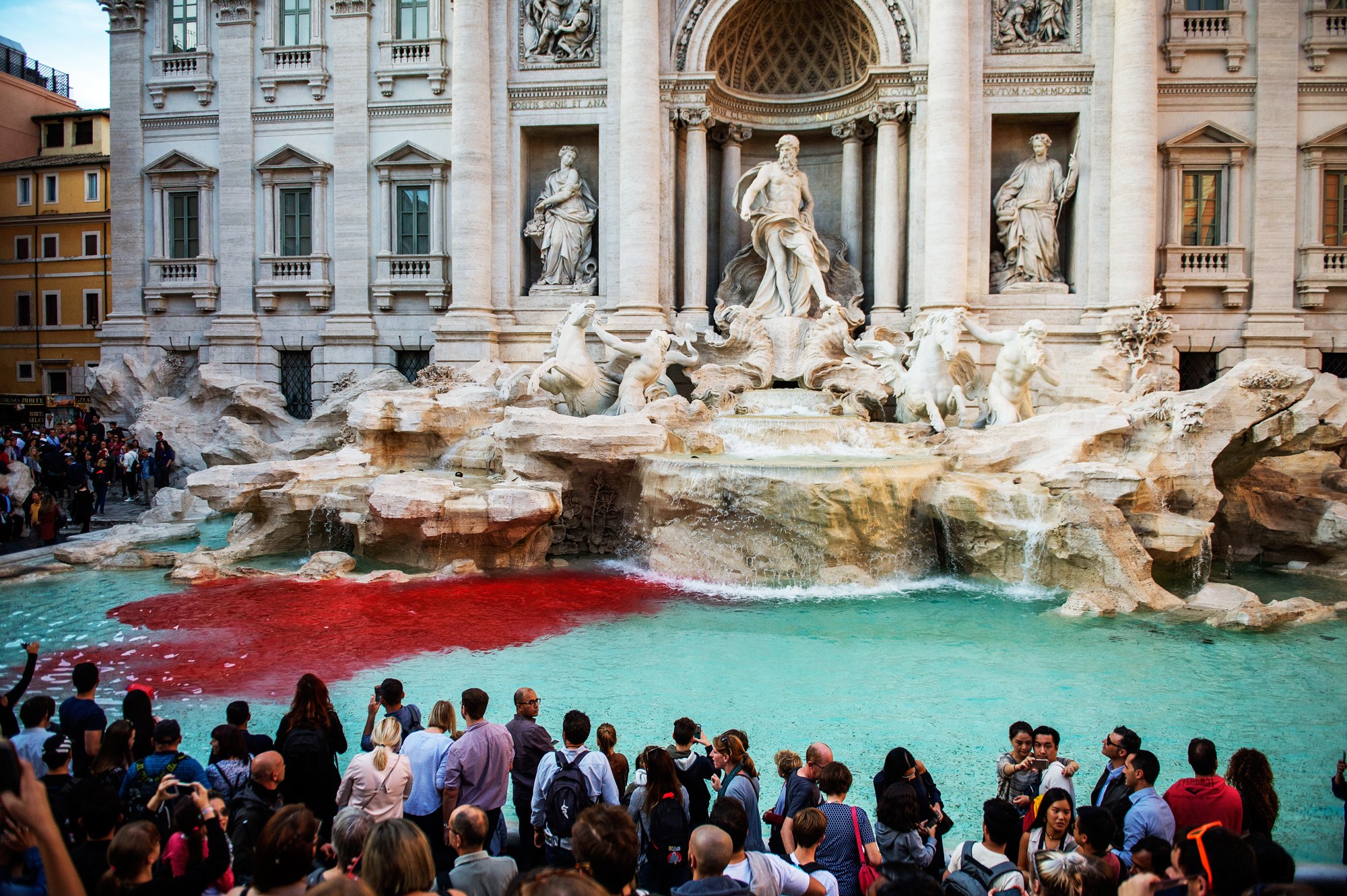 You must have heard about the Trevi fountain of Rome, especially a couple of times in last 10 years it has been in the headlines.
Trevi turned red, a second time in the last 10 years. A vandalism artist named Graziano Cecchini reddened the water of Trevi by pouring a natural red dye in the water of the fountain. Cecchini did this to bring forth the corruption in Rome. Interestingly Trevi fountain had turned red in 2007 also. It was a protest against the cost of Rome Film Festival and the red color was to symbolize the color of the red carpet. Back then the responsibility of the act was claimed by a right-wing group. Cecchini claims that the dye is natural and would not affect the hundreds of year old stones of the fountain.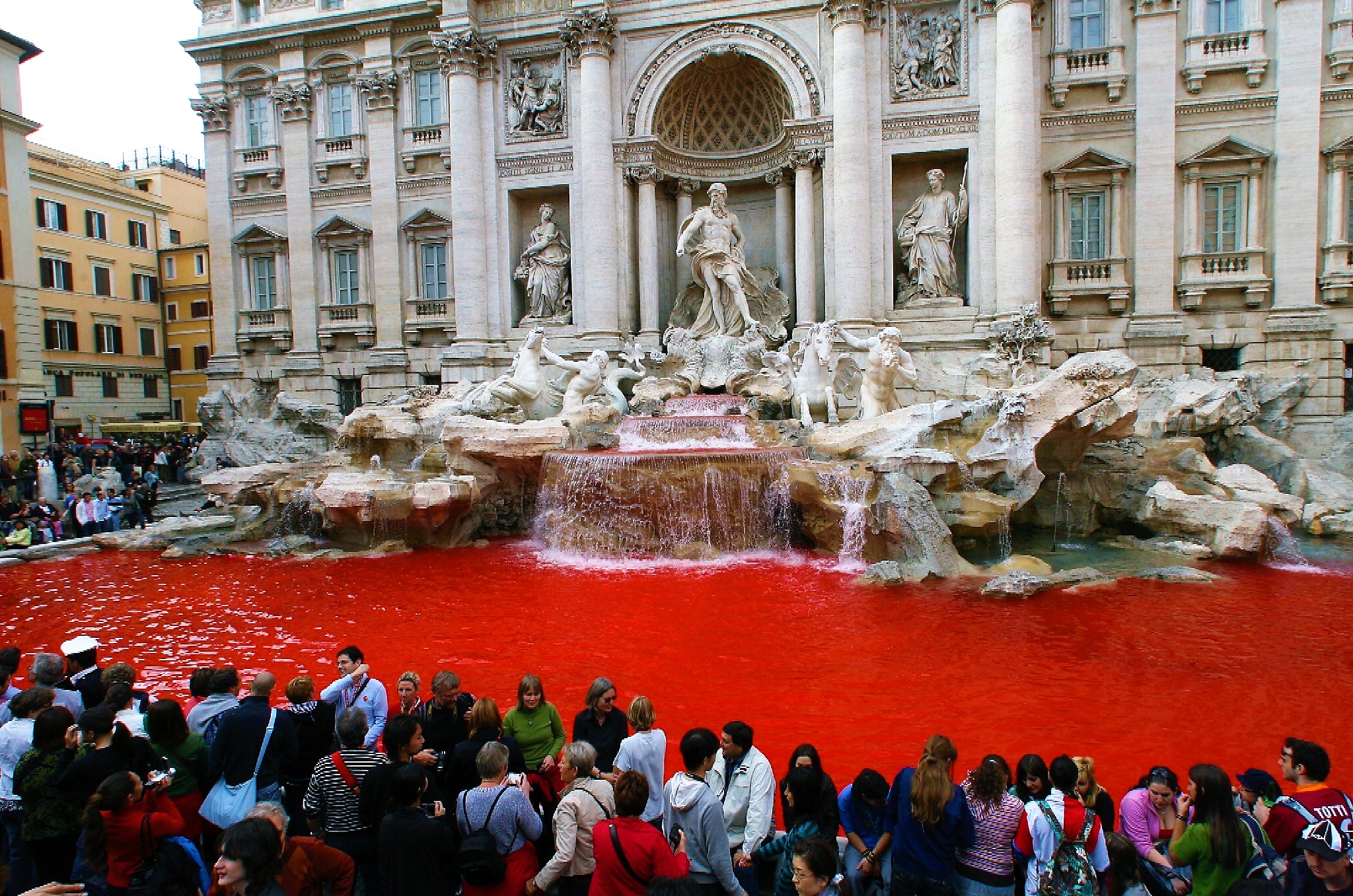 Interestingly in 2008, the same guy, Cecchini rolled 500 thousand odd plastic balls in the Spanish Steps which are historically significant steps at Trinita dei Monti Church, again as a validation against the corruption-laden Roman government as each ball signified each lie told by a politician.
Let us know a little bit about the Trevi Fountain. Trevi is one of the mesmerizing spots in the city of Rome and is visited by millions of tourists around the year. The history of Trevi is as interesting as the incidents which took place lately. The history of Trevi fountain dates back to the 17th century, although the construction began in the next century after almost 100 years when the idea of getting a new fountain was first proposed.
There was a contest held to design Trevi which was won by famous Italian architect and mathematician Alessandro Galilei. There was a public outcry as an outsider had won the contest, Galilei being a Florentine. Due to this clamor, Nicola Salvi, another architect was awarded the project and the construction of Trevi started in 1732.  It took 30 years to construct the fountain and by then Salvi had died (1751) and the construction was halted. Pietro Bracci, an Italian sculptor took over the halted construction and completed it by 1762.
Trevi fountain is majorly built from the Travertine stone which is a form of limestone and was found in the nearby town of Tivoli.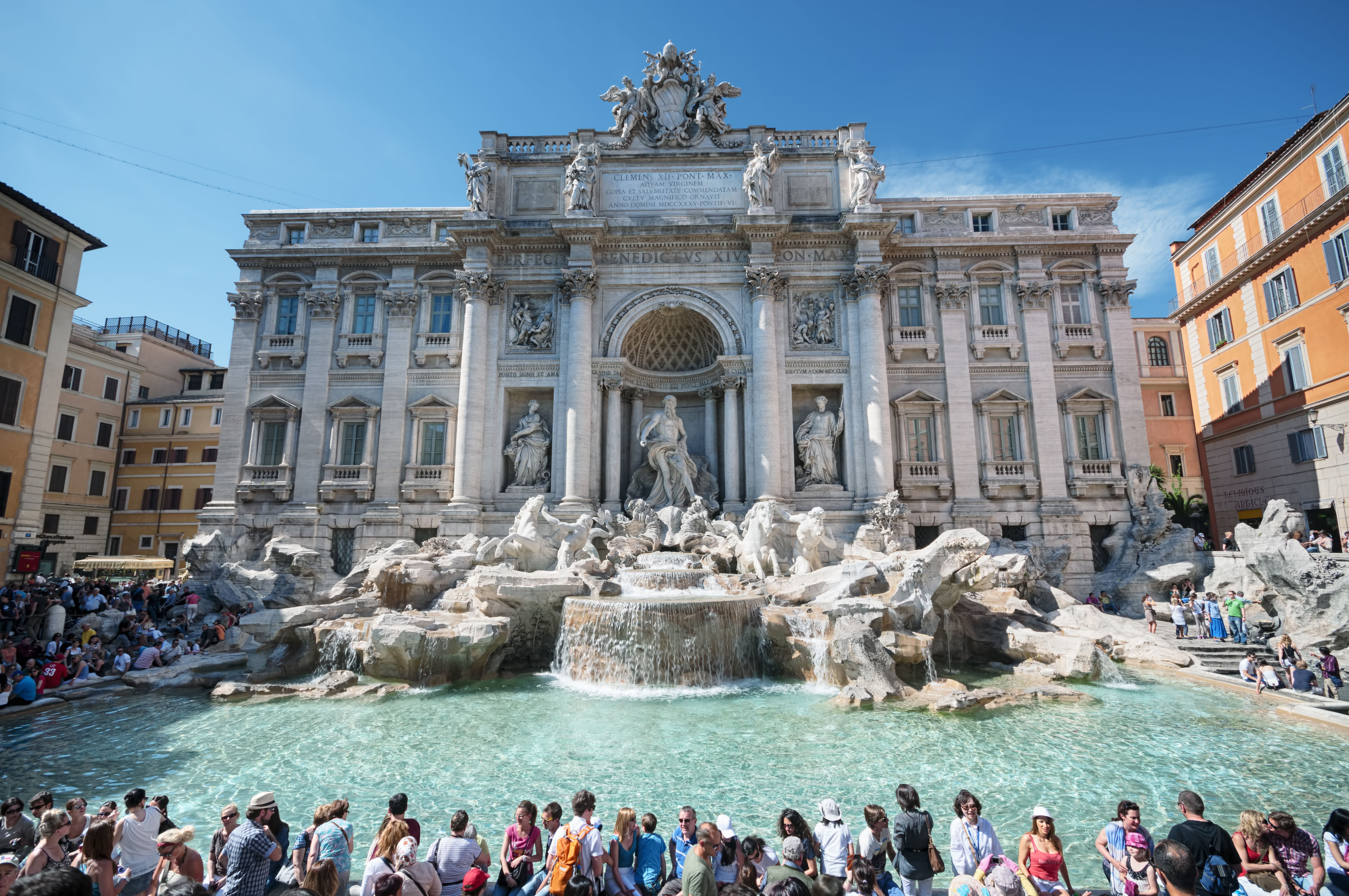 The fountain is popular for coin throwing. It is believed that if you throw a coin in the fountain (with your back to the fountain and toss a coin over your right shoulder) you are surely going to come back to Rome. Every year thousands of coins are thrown in the fountain and this money is used to give subsidy to the needy people of Rome.
Recent Comments
Very interesting, visited in October 2015, the fountain was empty as renovation was in progress .. I will be back, love Rome!!

Terence

November 13 , 2017