Travel to Cinque Terre and Experience the Beautiful Coastal Landscape
Last Updated On:

October 1, 2019
Travel to Cinque Terre and Experience the Beautiful Coastal Landscape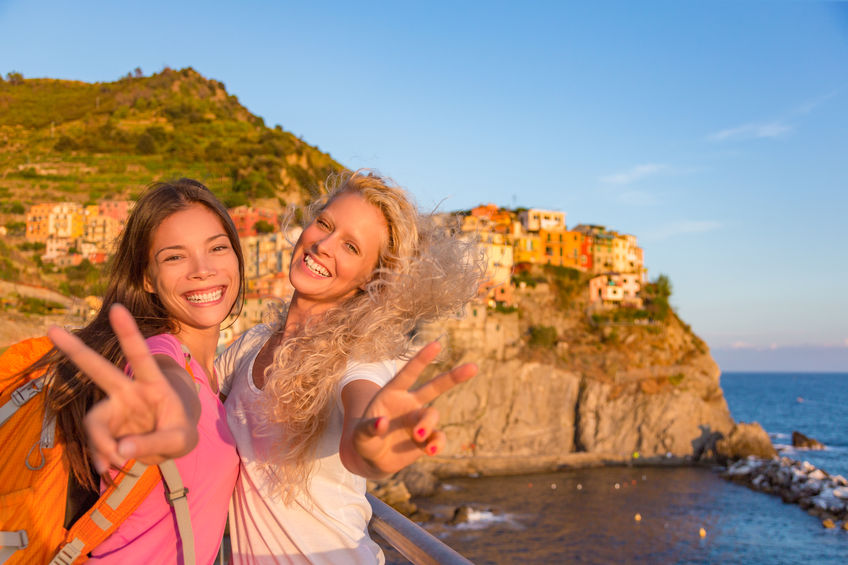 Italy is not short of beautiful landscapes, pristine blue beaches, and romantic towns that form the Italian Riviera. Alike these, the five fishing communities is the most iconic highlight of Italy's Cinque Terre.
Cinque Terre means "five lands" which is composed of famous and fabulous fishing villages that are located alongside a cliff in a beautifully isolated landscape. Italy's Cinque Terre has even declared a UNESCO world heritage site in 1997 which is packed with visitors even out of season. As you reach there you would have the feeling of remote authenticity with the few roads, a network of coastal trails, and perfectly preserved architecture. There still seeps in profound isolation that seems great to the eyes and feels good to the senses. But this exquisite ruggedness poses some challenges for accessibility. 
As you travel to Cinque Terre, the enchanting villages are quite close to each other which gives you an opportunity to explore it all at once without much hassle. Moreover, the scenery during the mornings and evenings after all day tourists walk away the silence of empty streets and flickering lights gives you another perspective of this dreamy land.
Riomaggiore, Manarola, Corniglia, Vernazza, and Monterosso are the fabulous five lands on the west coast of Italy. Whether you are on a vacation or have come here to hike, you are going to love it anyways. The villages are extremely picturesque where every moment you spend becomes photo-worthy.
When to go to Cinque Terre
?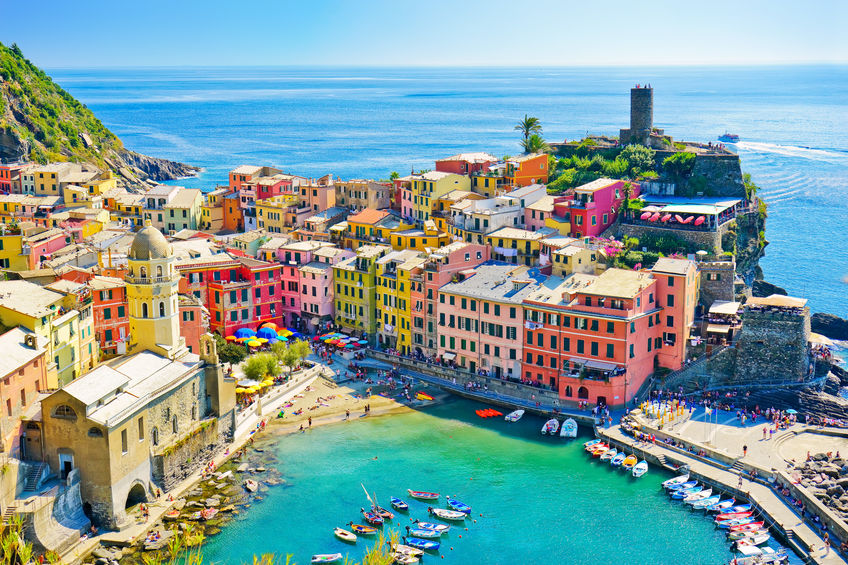 As you enter the boundaries of these beautiful villages you will find plenty of walks, trails, and vineyards in the surrounding areas. Now, your purpose of visit defines the ideal time for you regardless of Italy's peak season that starts in August. If you are an adrenaline junkie and likes lots of adventure then, the best time for hiking starts from mid-March to mid-October. If you love to explore the beauty of pristine blue water of the sea then, the ideal time to travel to Cinque Terre is from mid-May to mid-September. Also, the biggest presepe awaits you in winters which starts from the 8th of December and continues till the end of January or early February every year.
For more detailed information you may take the help of below table if you are planning your visit to Italy's Cinque Terre.
Month and Description
January-
Pros: August seems to be the hottest month
Cons: Expensive time for the holidays. Hottest month especially the week in which the 15th day falls.
February-
Pros: You can enjoy the Christmas vibrations that began with the biggest presepe
Cons: The temperature is a little cold followed by rainfall
March-
Pros: You can take delight in the maritime services that begin in the second half of March
Cons: Some paths are affected by winter precipitation
April-
Pros: April seems to be the ideal time for hiking
Cons: Cold seawater is still an issue
May-
Pros: Adrenaline junkies can have a good time
Cons: Slightly cold seawater which may hamper bathing at that time
June-
Pros: Ideal time for hiking and all the adventure where you can enjoy swimming too
July-
Pros: Ideal time for hiking and swimming in the sea.
August-
Pros: August seems to be the hottest month
Cons: Expensive time for the holidays. Hottest month especially the week in which the 15th day falls.
September-
Pros: September is again a great time to enjoy all adventurous activities
October-
Cons: Not a good time for hiking as rains begin in the mid of October
November-
Pros: You can enjoy the cruise ship excursions
Cons: Temperature falls due to frequent rainfall
December-
Pros: The biggest and the world-famous Presepe is opened in Manarola. La Spezia is very nicely decorated in Christmas style.
Cons: Cold temperature followed by frequent rainfall
How to get there
?
The spellbinding fishing villages of Cinque Terre takes no more than a few hours by train from Florence and Milan. Since the area is a national park and a UNESCO world heritage site, most vehicles are restricted inside the villages. Here is a guide to help you know and understand how to get there.
By Plane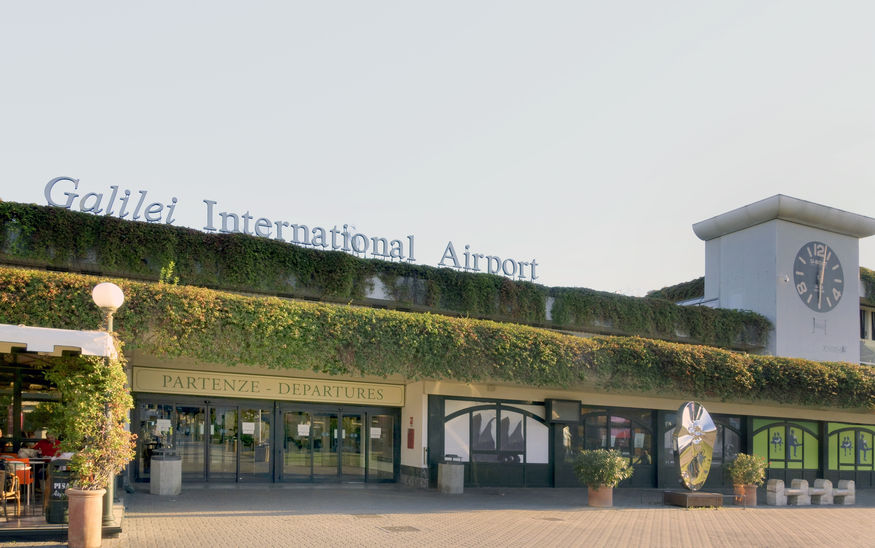 Pisa in Tuscany is the closest and easiest airports to get to these fishing villages. Also, the cities of Genoa, Florence, and Milan have international airports.
By Train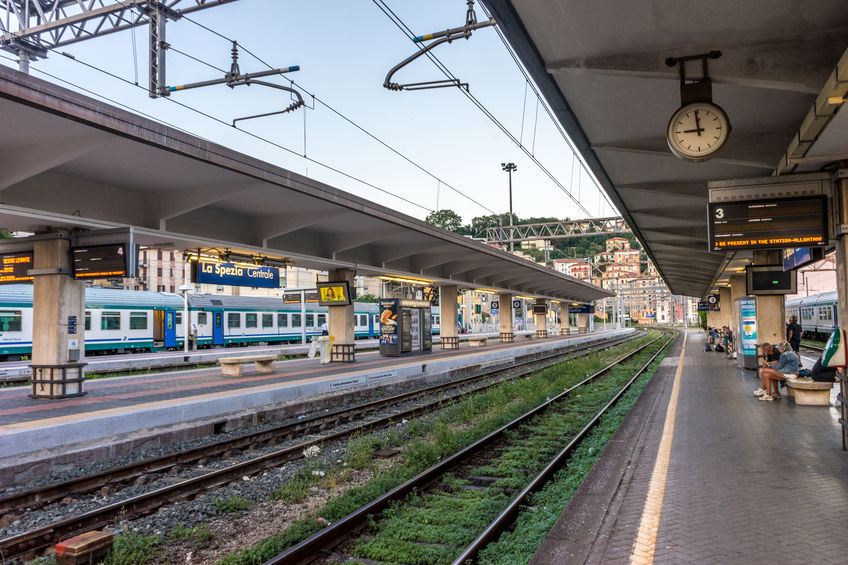 La Spezia Centrale is the train station that serves the towns for which you need to book your tickets online on the website Trenitalia. And then you can buy tickets as you arrive at the station. Each village has its own train station but not necessarily the train will stop at every village it passes by. To get moving between the towns you may need to get a Cinque Terre card, the cost of which includes train and bust travel.
By Bus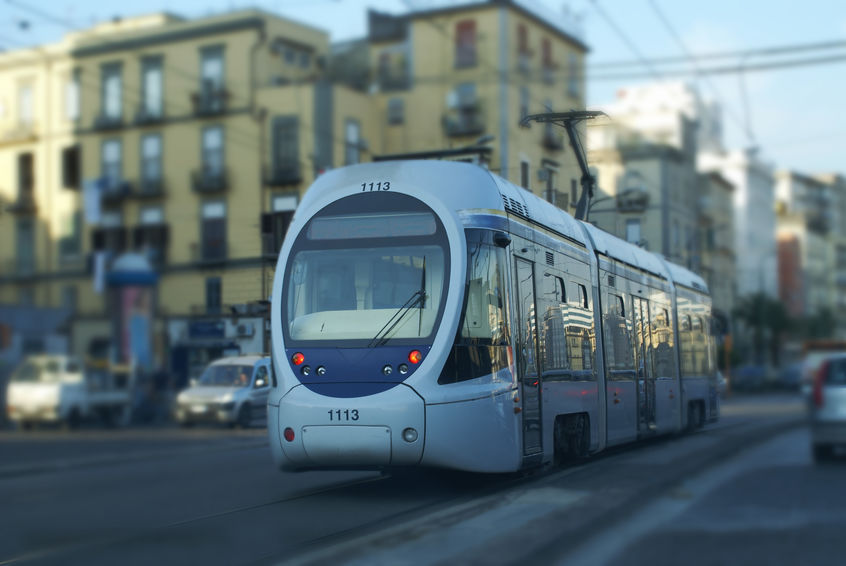 Explora 5Terre is a small electric bus that connects La Spezia and the towns that outlines the villages of Cinque Terre. Tickets range from one day travel combined with a Cinque Terre card to a trip to Vineyard for wine tasting. Also, the route may not include a stop in the town of Monterosso. Each bus is air-conditioned and comes with 22 seats within.
By Boat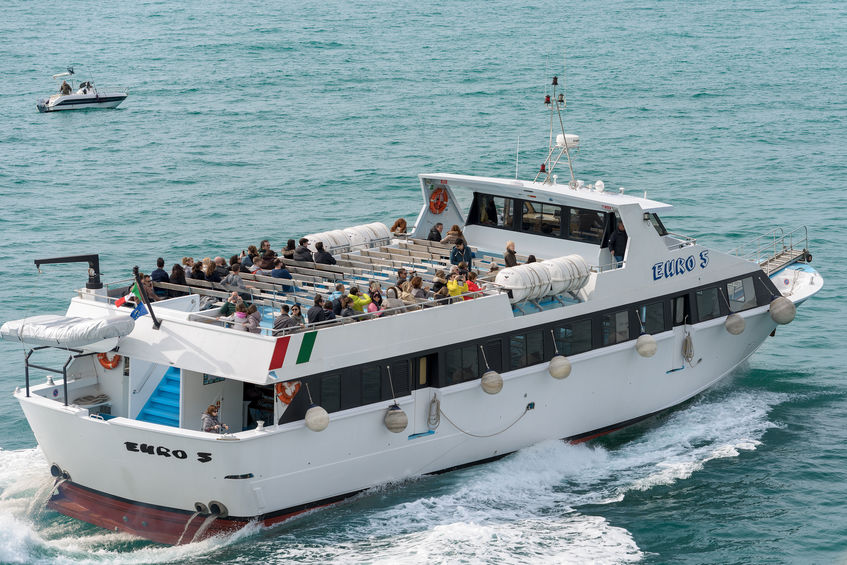 Since the villages and the entire area of Cinque Terre is a preserved waterway how can we forget about the ferry services? Particularly in the high season, just to avoid the crowd in the trains and buses travelling by ferry is an apt option. Moreover, you will love the pristine view of the sea that gives you a different perspective apart from the hills and trails above. Here ferry service begins at the beginning of April and runs through the end of October, but a lot more depends on the weather and sea conditions.

An Authentic Takeaway

Whether you love adventure, enjoy the natural beauty, or in a festive mood, Italy's Cinque Terre has it all! Hope this virtual walk amidst the natural beauty of the fabulous five fishing villages has given you enough inspiration to travel.