Top Italian Churches for Your Bucket List
Last Updated On:

November 24, 2022
Top Italian Churches for Your Bucket List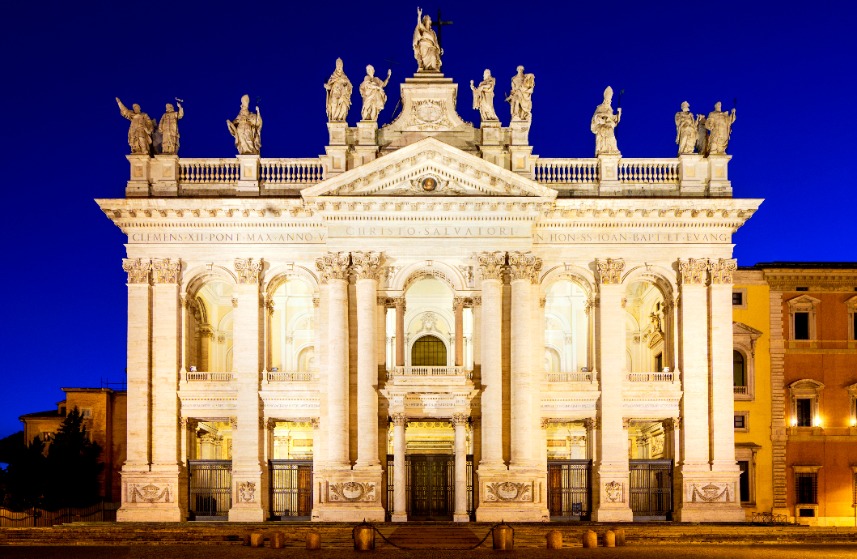 Many churches exist around the world, but only a few have eye-catching beauty and massive dimensions that dazzle visitors. With its rich Roman Catholic heritage, there are some of the world's most beautiful churches in Italy. The most famous churches in Italy are Assisi and Milan, while other Italian Churches are lesser known but spectacular.
Italy's churches are truly magnificent. The buildings on this list are some of the few that have existed in the last few centuries. Some of which have been built hundreds of years ago and others have been rebuilt over the course of centuries. Most of these cathedrals have been built over a period of 100-500 years. Most of these cathedrals are Roman Catholic, and they are often called Duomos. The Duomo is the primary church in a town or city and is an Italian term for a cathedral.
The most beautiful churches in Italy are not only recognizable city icons but also cathedrals that have been turned into museums. Take a look at our top Italian churches that should be on your bucket list.
St. Peter's Basilica
A 120+ year construction process, 18 different popes ruling, incalculable costs, and 12 different architects directing St. Peter's Basilica resulted in its completion. It measures more than two football fields in length, making it the largest church in Christendom. An exceptional Renaissance masterpiece, St. Peter's Basilica, was designed by Bramante, Raphael, and Michelangelo.
In addition to visitors who come to admire the church's architectural, artistic, and historical significance, millions visit the church every year for religious reasons. This church is home to the tombs of many former popes, including John Paul II and St. Peter, the founder of the Catholic Church.
During religious holidays, such as Christmas and Easter, when the pope performs special masses there, St. Peter's Basilica is also a popular pilgrimage destination. At Christmas and Easter, and when he is first elected, he blesses the atrium through the central window above the entrance.
As Rome's focal point and the center of its cityscape, St. Peter's Basilica is undeniably picturesque with its impressive dome and ornate interior. A visit to Rome wouldn't be complete without experiencing it, and it is a highlight for many visitors.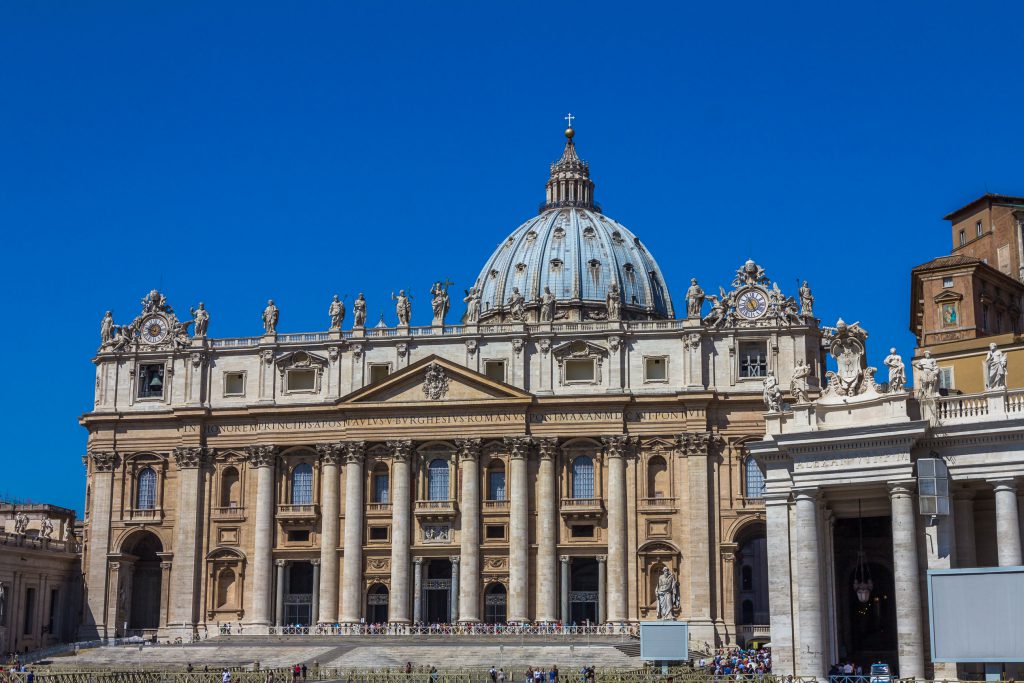 Basilica di Santa Maria Del Fiore – Florence
There are four buildings that make up the Basilica di Santa Maria Del Fiore or Piazza del Duomo complex: the Duomo, the Baptistry, the Giotto Bell Tower, and the impressive Duomo museum. There's no doubt that all of them are worth seeing.
With its stained-glass windows, white, green, and red marble façade, as well as Renaissance paintings and sculptures, Basilica di Santa Maria Del Fiore or Florence Cathedral is one of the most celebrated cathedrals in the world.
In 1296, construction on the cathedral began; it was completed in 1436 after 140 years.
At the time of its construction, the Basilica di Santa Maria del Fiore was the largest church in the world, with the capacity to accommodate 30,000 worshippers. It was a symbol of Florence's political and economic power.
Vasari's frescoes can be admired up close, and there are stunning views from the top. Atop Giotto's Bell Tower, which may be the best viewpoint in Florence, you can enjoy superb views of the city.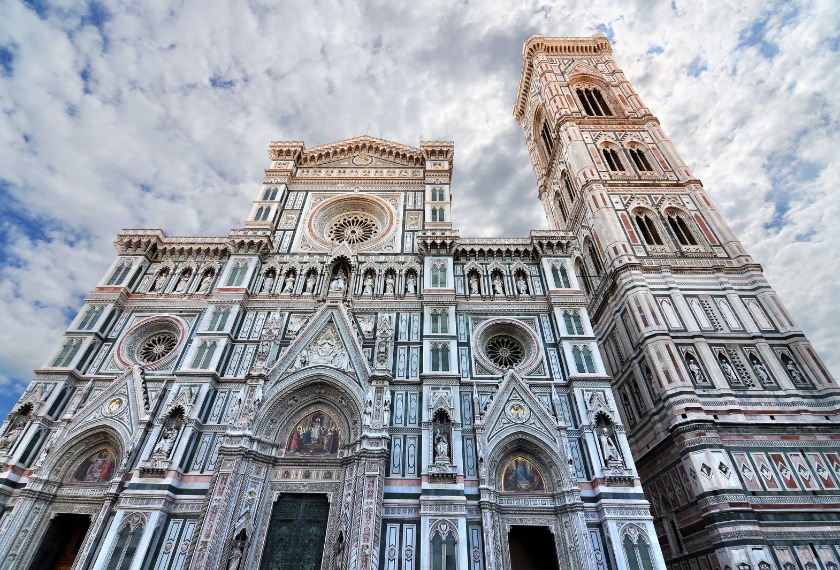 Basilica of St. John Lateran
Rome's largest basilica and most important religious landmark, St John Lateran, is dedicated to John the Baptist and John the Evangelist. The Basilica of St. John Lateran was constructed during the fourth century.
Pope Francis lives in Vatican City, and he often celebrates mass at Saint Peter's Basilica rather than at the other papal basilicas. However, Pope Francis' church in Rome is the Basilica of St. John Lateran. This church is not only the oldest Catholic church in Rome but also one of the oldest in the Western Hemisphere! In fact, it is older than St Peter's Basilica!
Basilica of San Vitale
A rare example of late antiquity architecture can be found in Ravenna's northwestern region at the Basilica of San Vitale. The presbytery and choir feature Byzantine mosaics meant to evoke the heavenly realm of the church, which is almost 1500 years old.
It was San Vitale who played a key role in eastern and western relations during Ravenna's greatest period when East and West — Constantinople and Rome — were at odds. These very different cultural influences are reflected in the Basilica of San Vitale's stunning mosaics, which are widely regarded as the best in the Western world.
Duomo Di Milano – Milan
Milan is dominated by its cathedral, Santa Maria del Fiore, better known as the II Duomo or Duomo Di Milano. A visit to this architectural wonder is unthinkable without seeing its façade on most Milan postcards.
More than 40.000 people can be accommodated in this Gothic-style cathedral in Vienna. There is a claim that the windows are the largest in the world, and whatever the truth may be, they are stunning. There is a striking arrow-shaped façade that makes the Duomo Di Milano stand out, but the interior is equally impressive. Duomo Di Milano is unique due to its mix of Gothic and Renaissance architecture.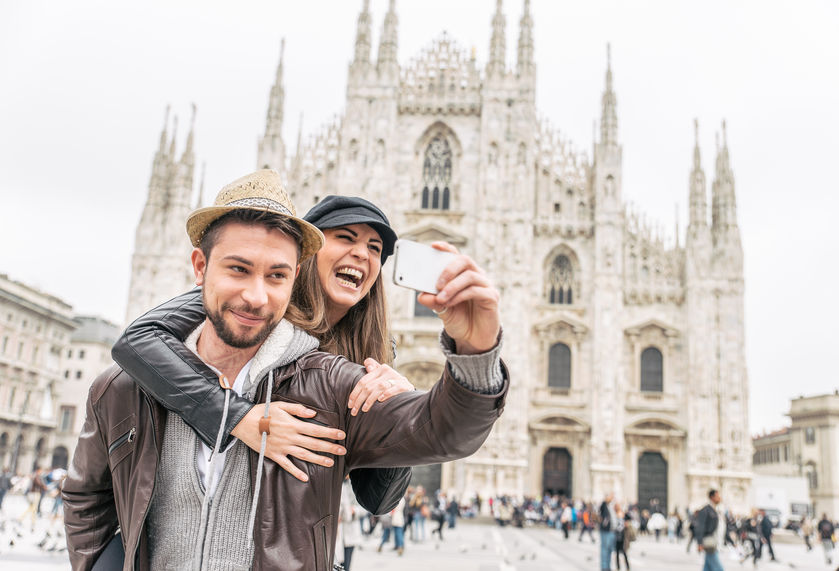 Duomo Di Siena – Siena
In Siena, the Gothic cathedral is a sight to behold. It has a stunning roof, a stunning interior, and splendid works of art expressing religious fervor and pride in the city.
This cathedral stands out from its surrounding areas because of its combination of Romanesque, French Gothic, and Classical architecture. A combination of styles also results in a great deal of artistic detail within the Duomo di Siena.
Basilica San Marco
The cathedral is comprised of a multitude of mosaic domes and opulent Byzantine architecture. Basilica San Marco is home to an abundance of paintings, artifacts, and relics created by top Venetian artists.
This basilica is crowned with a 98.6-meter-high bell tower, which forms a prominent landmark in the city.
Byzantine churches are readily recognizable for their main and subsidiary domes, which echo those found in Constantine's Church of the Apostles in Constantinople. It's amazing to see what the Basilica San Marco looked like in the 13th century, before the addition of elaborate white Gothic crestings in the 15th century. The mosaic depicts the interment of St. Mark's body over the left portal.
Conclusion: Summary
Italian churches and cathedrals are among the most beautiful in the world. This list of famous churches in Italy contains some names you probably already know, as well as some names you might not have heard of. It is worth taking the time to visit several cathedrals and the best churches in Italy. The beauty of such churches and cathedrals is something that one cannot possibly order.

Take a tour of these Italy churches and cathedrals to find out why Italy is a bastion of Catholicism. Visiting Rome, the seat of the Roman Catholic Church, is one of the best ways to explore the saints and Holy Orders of the church. See the Vatican, attend a Papal Audience, and visit the places where beloved saints lived and died in Cascia, Assisi, and Padua.

Inspirational tours of famous churches in Italy allow you to follow in the footsteps of St. Francis and others who served and spread the gospel. With Benvenuto, Limos, discover the most inspiring sites and relics around the world as you travel through the rolling hills and lively cities of Italy.