Have You Visited the Church of Skulls?
Last Updated On:

July 30, 2019
Have You Visited the Church of Skulls?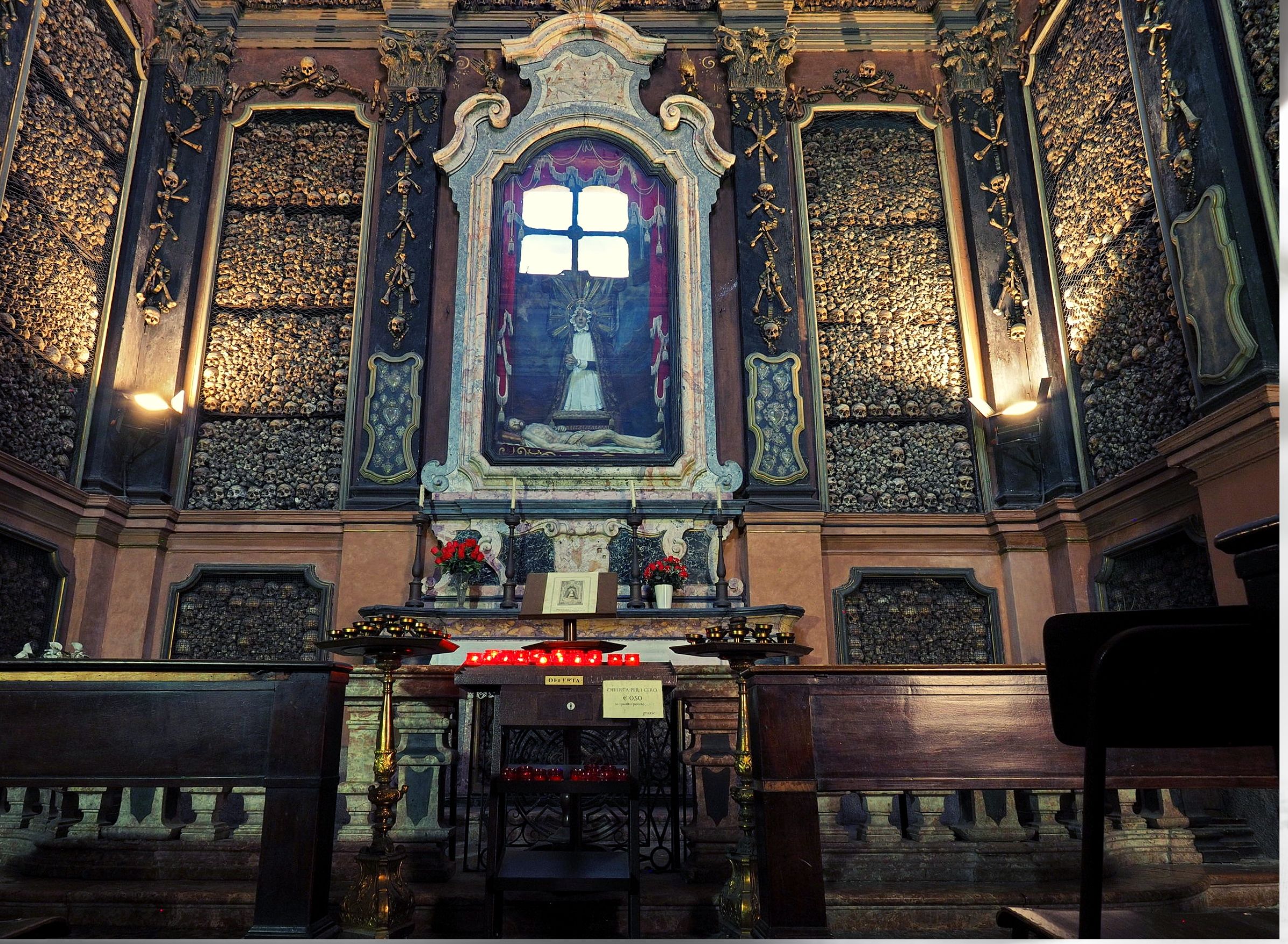 You read it right, a church of skulls. The fashion capital of Italy and one of the Big 4s of the fashion capitals of the world—Milan, has the most unlikely place to exist in the drinkable city.
The Church of San Bernadino alle Ossa is not your regular Church instead is exactly the opposite of what a Church is considered to be. Commonly known as Milan's Church of Skulls, the macabre and the grotesque sight inside the Church could induce an awestricken chill at first glance.
A few minutes' walks from Milan Duomo, a building stands in solitude facing the piazza. Enter it and you would find the insides just like of any other Church, rather this Church is a little smaller and an ordinary one as well. Walk around a little and there you would find 2 swinging doors along with a sign "Ossario" pointing to what would be the most uniquely amazing and bizarrely grotesque experience.
Through the hallway which opens to the 2 swinging doors, you would arrive at a small doorway. Push open it and enter the most horrific room in the world—an age-old ossuary that still runs a chill down your spine.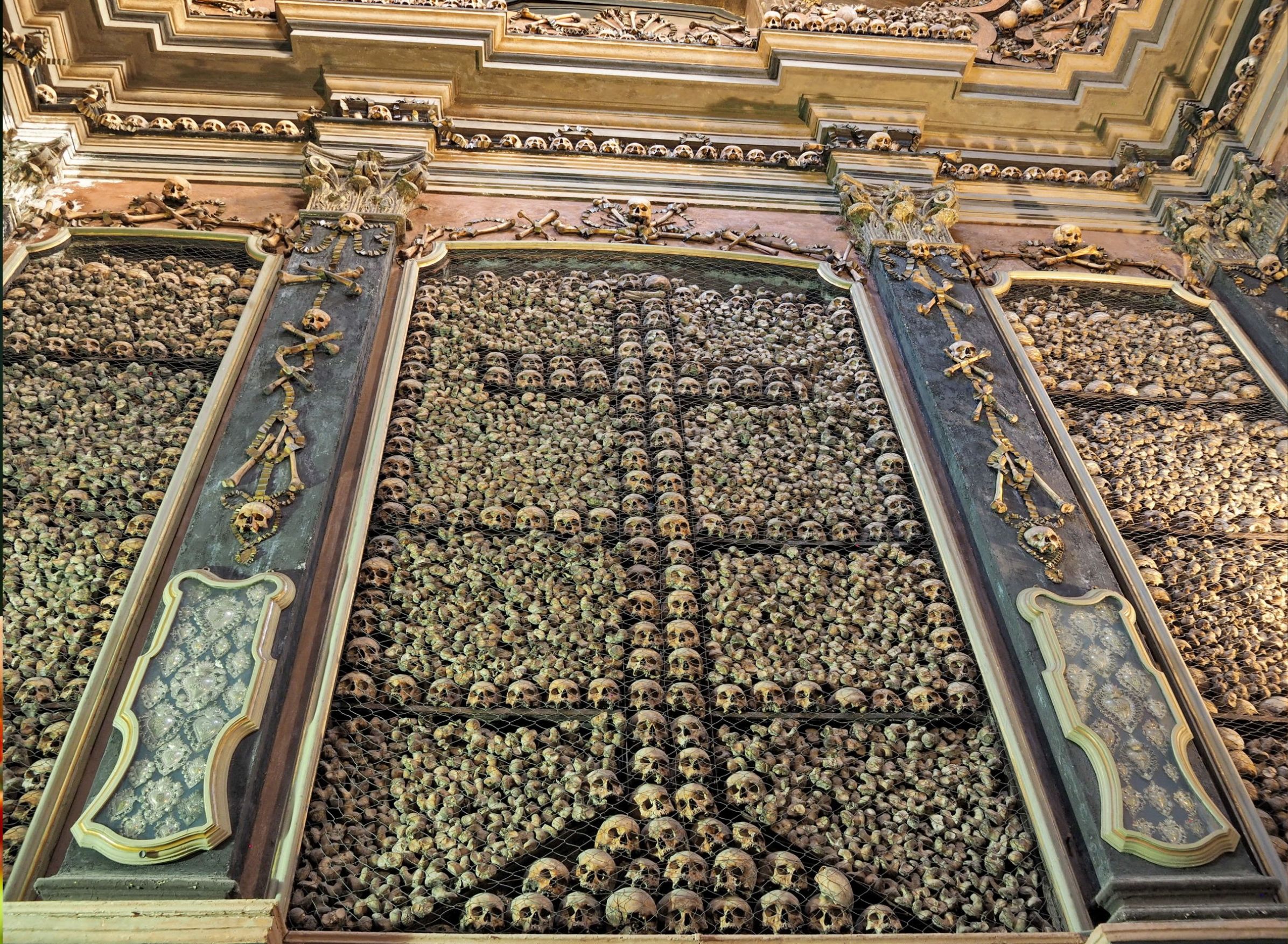 3 caged walls with thousands of skulls and bones stacked from the bottom of the wall running up to the pillars. For a moment it feels like you entered the temple of many-faced gods in Braavos. The difference is only, that instead of the faces with closed eyes of the temple of many-faced gods, it seems the skulls are staring at you through the empty eye sockets.
History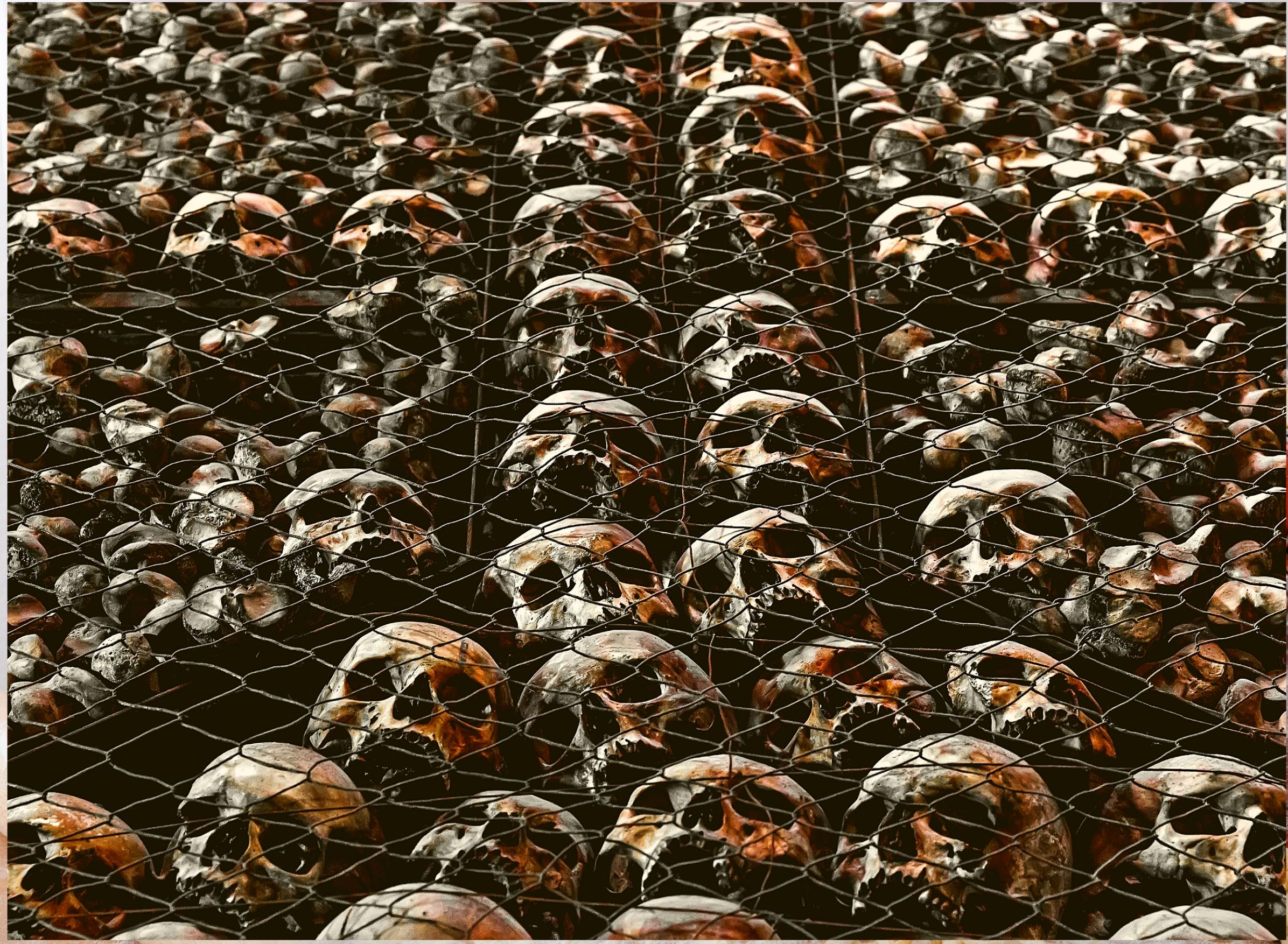 In the year 1145, a hospital and a cemetery were built near Basilica di Santo Stefano Maggiore. With the changing time, the cemetery reached its peak and no more cremations could be done there. In the year 1210, an ossuary was built to stack the bones of the dead.
After some more years, in 1268 a small chapel was added to this ossuary. After about 4 centuries, the Basilica di Santo Stefano Maggiore came rumbling down in the year 1642 and after about a decade of that, the hospital got closed.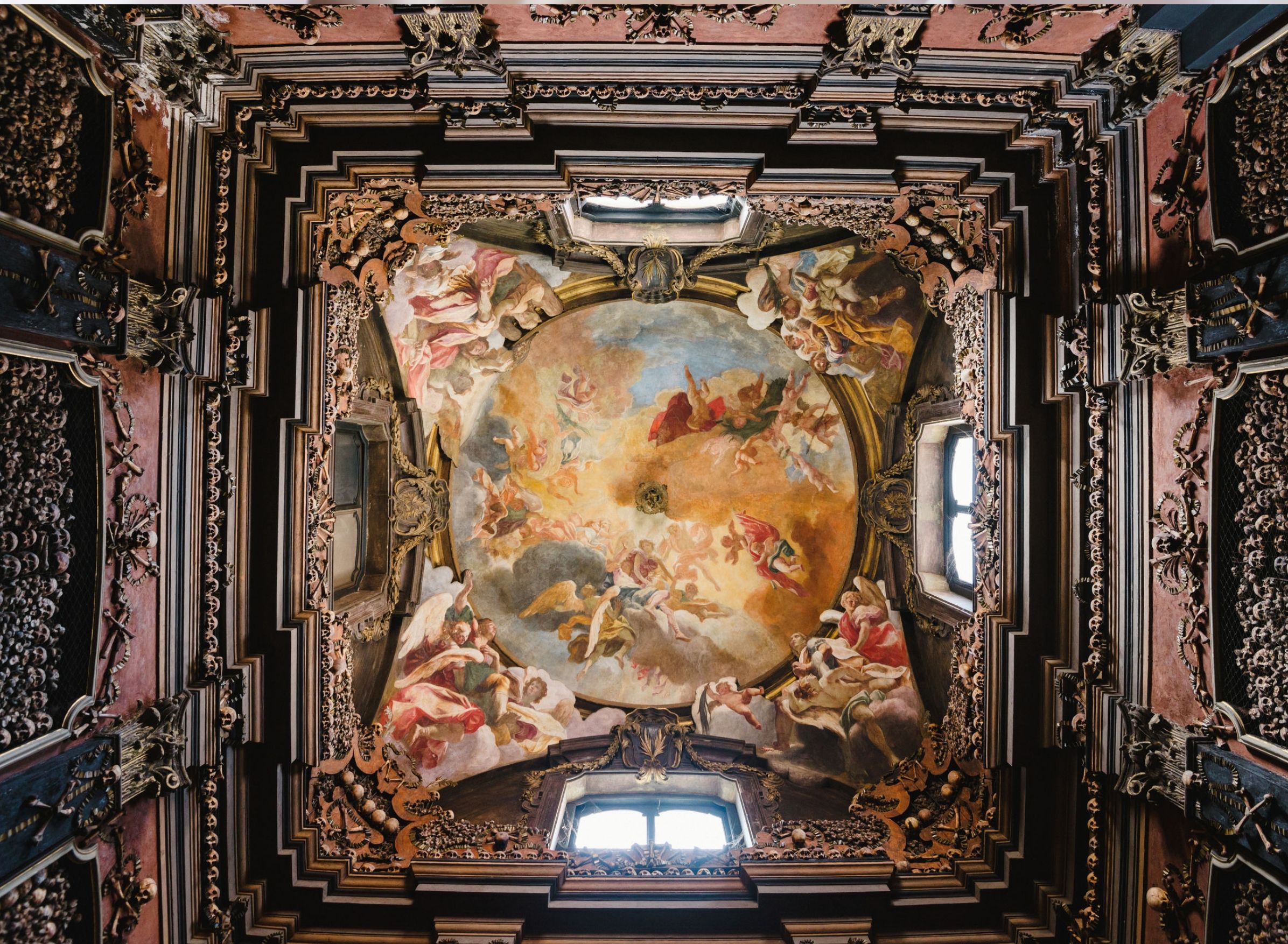 The ossuary you would visit was built in 1695 and was designed by Giovanni Andrea Biffi. Back then, it was decorated with the remains of the 500-years of human skulls and bones. The great plague of Milan which spread from 1629 to 1631 added as the freshest decors. The rococo fresco on the ceiling, which is absolutely contrasting to the morbid ambience of the chapel was made by Sebastiano Ricci in 1734 and if you look at it alone, it would seem like a part of the fresco of a Roman cathedral.

Legend has it that a small girl whose remains lie near the altar comes to life on the All Souls Day and bring other skeletons to a macabre dance and the noise of the bones can be heard from the outside of the Church.

However horrid, there have been people like King John V of Portugal who was so mesmerized by this horrifying continuance, that he got himself built an identical one near Lisbon.

Although morbid, the Church of the Skulls is a must-see if you happen to be in Milan, as you may not find one of its kinds of ghoulish places anywhere in the world. Book your Milan tours