Top 10 Best Car Museums in Italy
Last Updated On:

September 15, 2023
Top 10 Best Car Museums in Italy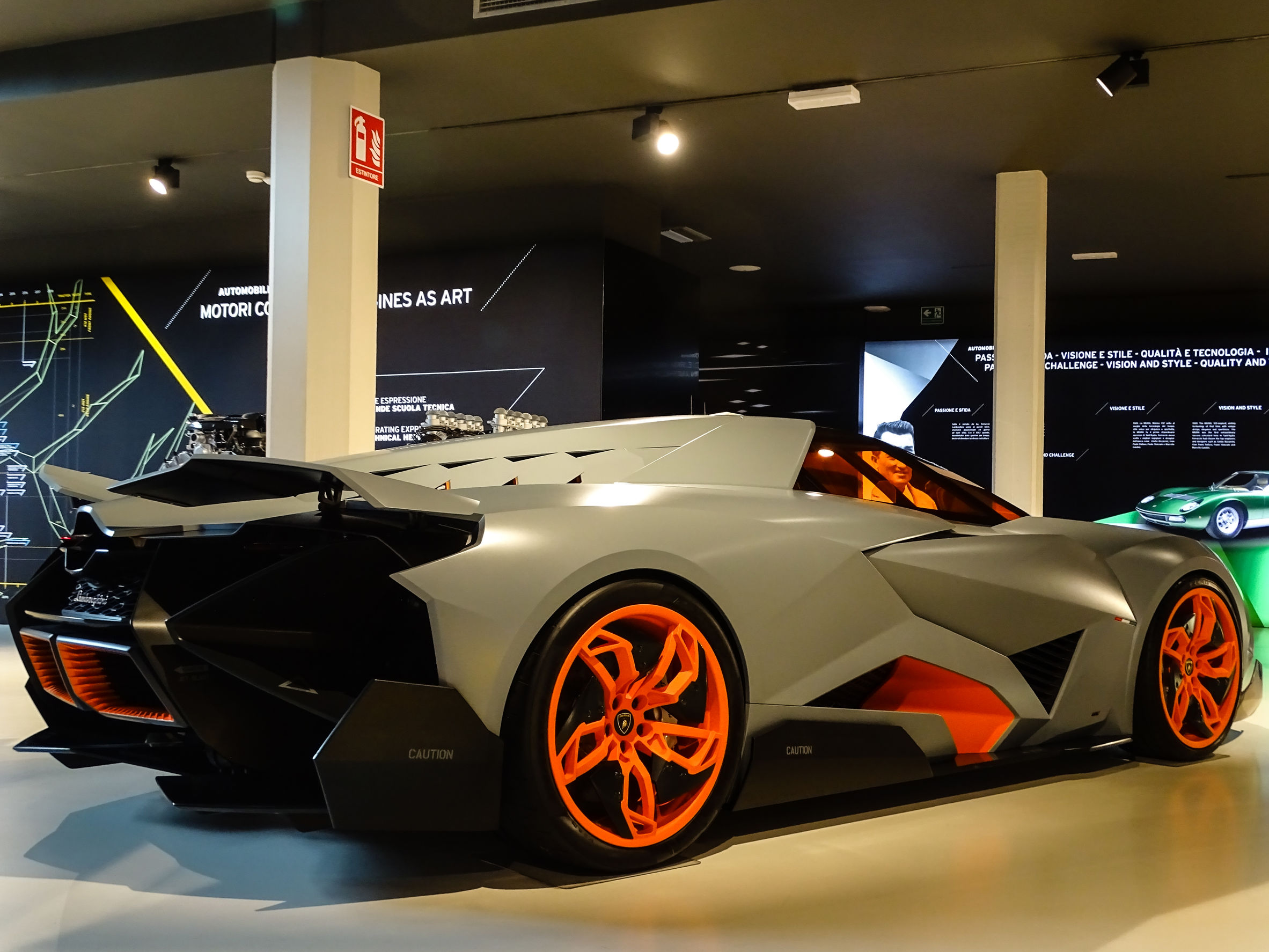 Along with historic architecture, enchanting natural sceneries, and delectable foods and beverages, Italy is also famous for its classic car museums.
Italy is also recognized for manufacturing the most exquisite cars. If you are a fan of vintage, racing, or wealthy legendary automobiles from the past, these museums have a lot to offer you.
Many of these museums display numerous past and present automobile models, the life stories of the car founders, and the history of each illustrious car type.
This blog will assist you in exploring the best car museums in Italy and adding an exciting touch to your Italy vacation. Let's explore them one by one!
10 Outstanding Car Museums In Italy
Here is the list of the ten best car museums in Italy, which are worth adding to the must-visit list for your next Italy trip.
1. Museo Enzo Ferrari — Modena, Italy
There are two Ferrari museums in Italy. One among them is the Enzo Ferrari Museum in Modena, northern Italy. It is built in honor of the creator of the famous car company Ferrari.
Modena's Enzo Ferrari Museum consists of two separate buildings. The first is the original building where Amedeo, the father of Enzo Ferrari, began his mechanical profession. It has been designed in the traditional North Italian country farm style.
The second is a new, iconic structure distinguished by an asymmetrical, hood-shaped, yellow roof. The exterior of the new building is intended to resemble the bonnet of a vehicle, giving the impression that it is "hugging" the older structure.
2. Museo Ferrucio Lamborghini — Argelato, Bologna, Italy
This museum honors Ferruccio Lamborghini, the founder of the famous brand Lamborghini. Tonino built it in honor of his father, Ferruccio, in Argelato, Metropolitan City of Bologna, Italy.
The factory-turned-museum is even more unique. It displays the first Lamborghini, the Carioca tractor, and Ferruccio's private car collection, which includes a 1948 Fiat Barchetta Sport as classics such as Espada, Jarama, Countach, and Urraco.
The museum is now under the care of Ferruccio's nephew, Fabio. You might even get a chance to be toured by Fabio for a more personal experience.
3. Museo Enzo Ferrari — Maranello, Italy
The Ferrari Museum in Maranello is different from that in Modena. It focuses more on the Ferrari brand, in contrast to the Modena Museum, which focuses more on Enzo's life.
The Enzo Ferrari museum in Maranello is developed for special models and F1 activities. It feels less like a museum and more like an immersive experience.
It features a "Victory Room" where you can see the driver's names and their victory cups while practically surrounded by F1-winning vehicles.
Visitors taller than 150 cm can use the Ferrari simulator for an additional fee. You can sit in a car and "drive" along a circuit of your choice during this 7-minute session.
4. Museo Lamborghini/MUDETEC — Sant'Agata Bolognese, Bologna, Italy
The Lamborghini Museum, also known as MUDETEC, stands for Museo delle Technologie (Museum of Technology). It is a two-story museum showcasing the history of Lamborghini sports vehicles and SUVs, from the first models to the legendary.
Visitors can easily see the Lamborghini factory, as it is attached to the museum. In addition to the factory tour, MUDETEC has a driving simulator for the ultimate Lamborghini experience.
5. Museo Storico Alfa Romeo — Arese, Milan, Italy
The museum, housed in the former Alfa Romeo Arese plant complex in Milan, is a spectacular monument to the brand "Alfa Romeo". You may even go back to the rooms to look at never-before-seen models.
You don't have to be an Alfa Romeo fan to appreciate what's on display. It's just magnificent sight after fantastic sight rubbing shoulders.
If you're planning a trip to Italy, Museo Storico Alfa Romeo should be on your itinerary – and for Italian automobile enthusiasts, it should be considered a must-see.
6. Museo Nicolis — Villafranca di Verona, Italy
The Nicolais Museum is in Villafranca di Verona, Venice, in northern Italy.
The museum houses hundreds of automotive collections, including motorcycles and bicycles, F1 steering wheels, and numerous cameras and typewriters. The Isotta Fraschini featured in the 1929 film Sunset Boulevard is one of the museum's most notable pieces.
The museum features various automotive manufacturers based on their cultural and historical significance. Here you can see how different automobile models have evolved.
7. Museo Ducati — Bologna, Italy
The Ducati Museum in Bologna honors the Ducati motorbike brand. The museum houses a collection of Ducati motorbikes and other early non-automotive items.
The Ducati Museum aims to tell the legend of the firm through four distinct routes that take visitors from its beginnings to the present day.
The collection depicts the history of Ducati bikes in seven rooms: Il Cucciolo, Marianna and the Ducati Family, Parallel Single and Twin Cylinders, the Ancestors, the Penta Family, Desmosedici and the Return of MotoGP, and Ducati Engines.
8. Museu Mille Miglia — Sant'Eufemia della Fonte, Italy
The Mille Miglia Car Museum is housed within a medieval monastery, the Monastery of St. Euphemia, making it unusual among museums. It is located in the Lombard province of Brescia, in the frazione of Sant'Eufemia della Fonte.
Through each automobile collection and memorabilia, the Mille Miglia Museum honors the cars, their drivers, and the stories behind each race.
This museum displays car models from the 1920s. Among the rare automobiles displayed are those that participated in the annual Mille Miglia car shows. You can also find rare archived legendaries here.
9. Stanguellini Classic Car Museum — Modena, Italy
Located on the main drag (Via Emilia) leading into the lovely city of Modena, this great enterprise was inaugurated in 1996 by Francesco, son of Vittorio Stanguellini. Because of his rare ability to transform regular automobiles into racing cars, Vittorio earned the nickname "Transformer".
The museum houses a variety of antique Stanguellini vehicles, in addition to models from Maserati, Alfa Romeo, Ferrari, Lamborghini, and other manufacturers.
 10. Museo della Ford Paolo Gratton — Farra d'Isonzo, Italy
Ford may not be an Italian company, but Paolo Grattan was from here. He was one of the biggest Ford dealers in Italy. 
The Ford Paolo Grattan Museum is located near Farra d'Isonzo in the Friulian province of Gorizia, in northeastern Italy.
Grattan's auto collection and other artifacts are on display here. These include the 1902 Oldsmobile Curved Dash, the 1918 Fiat 501, the 1934 Lancia Augusta, and other classic vehicles produced by the American automaker Ford Motor Company.
Conclusion: Explore Italy Car Museums With Benvenuto Limos
Since these museums are located in different parts of Italy, you should visit at least one close to your intended travel route.

With our luxury fleets, personally guided tours, and first-rate chauffeur services, Benvenuto Limos makes it simpler for you to get to your favorite museums while visiting Italy.