Know This Before Planning a Trip to Italy Post COVID-19
Last Updated On:

September 22, 2022
Know This Before Planning a Trip to Italy Post COVID-19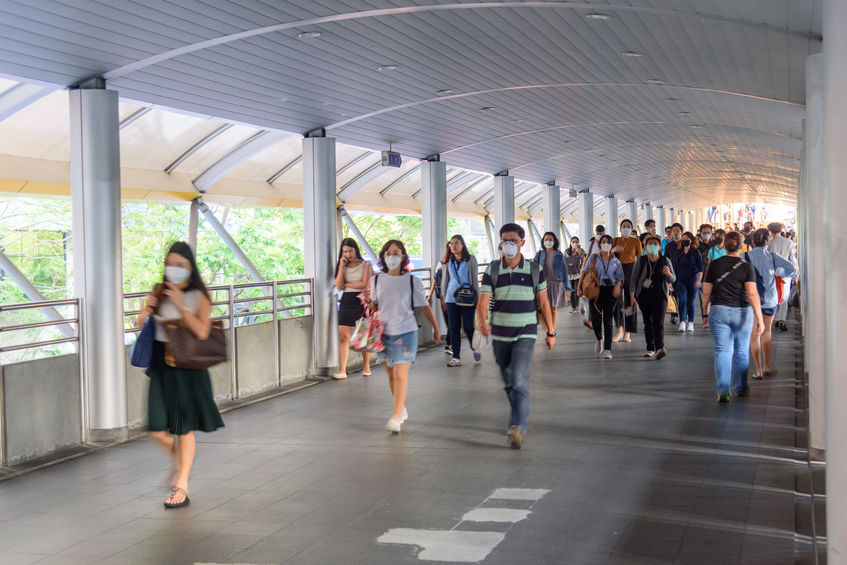 The pandemic impacted every industry. But it hit travel and tourism the worst. Now the situation is better. People are leaving their abodes and feeding their wanderlust again.
Italy is one of the most anticipated holiday destinations (once again!). But now, to plan a trip, you need more than just exploring the best hotels and destinations.
The scenario of research has completely changed. After the pandemic, you need a whole different set of information before planning your trip to Italy. Here is what you should search for before traveling to Italy post-COVID-19.
Which COVID-19 Vaccines Are Permitted In Italy?
Every country has different COVID-19 vaccines. Some nations like India have administered multiple vaccines like Covishield, Covaxin, Russia's Sputnik V, and more are adding every quarter to the list.
So, when you are traveling to Italy, it is necessary to know whether your vaccine is acceptable in Italy or not.
Travelers From Which Countries Are Permitted To Enter Italy?
Travelers from only specific countries are allowed to enter Italy. Luckily, the list constantly updates. Whether traveling directly from your country or taking a route via another, make sure your entry is permissible.
Do You Need To Carry A Negative RT-PCR Report Or Will You Be Tested At The Airport?
Airport authorities mostly take an on-spot COVID test at arrival. Unfortunately, you may need to carry a negative test report before onboarding in some states or cities.
This rule constantly changes from time to time and from one place to another. So, you might want to check it 72 hours before you fly.
Will You Need To Quarantine, And For How Long?
Knowing how long you need to quarantine after landing will help you plan your trip better. Let's face it – nobody wants to spend 3-days quarantining on a 1-week trip.
Anyone will plan a 10-day trip for a 1-week vacation after knowing they'll need 3-days to stay all cozying up inside the hotel room or a medical center.
You can even start your leave later when you can roam around the city and take work from home while staying quarantined.
What Are The Rules To Return To Your Country After Traveling From Italy?
When traveling to Italy, there are certain rules for travelers coming from different countries related to quarantine, COVID test, and much more. Whereas when you are traveling back to your home, the rules may vary.
Maybe you will have to be quarantined again, authorities might take the COVID test again, and there can be so much. So, you need to be also updated with the rules followed while returning from Italy to your country.
Do You Need Any Mobile Apps For COVID Monitoring?
During the pandemic, countries have launched multiple mobile apps to track and monitor the health of citizens. So, when you are visiting Italy, know whether your country's applications will be enough or will you need an Italian health app like Immuni track and trace app.
Do You Have A Non-Stop Flight, Or Will Your Flight Have Multiple Stops? Is It Direct Or Via Another Country?
The situation of COVID differs worldwide. While some nations are COVID-free, some still have an unpredictable fluctuation in the number of patients. While a direct non-stop flight would be the easiest, a connecting flight with many halts can complicate the situation.
You may need to check the rules for arrival and departure in the nation your connecting flight takes a halt.
What About The Travel Insurance – It Has Become More Important Now?
Many unforeseen situations arise during a trip, and travel insurance helps deal with all such contingencies. Now during COVID, many nations are facing lockdown due to the second and third waves.
Travel insurance will help you get a rebate on all the losses if something like this happens with you. Good Insurance companies even provide support for
– Replacement in case of losing your belongings
– Alternative flight/train/cab in case you miss it due to COVID lockdown
– Extra stay due to lockdown
Many of these situations without travel insurance will mean draining out all your hard-earned lifelong savings. Also it is necessary for all travelers to have an Insurance to get rebate on any losses incurred due to any potential lockdown in Italy due to COVID resurgence.
Which Items Must You Carry With You Post COVID-19?
While wearing a mask is mandatory, you need to take many more preventive measures. You must carry your water and avoid consuming it from a public place.
Carry a cotton cloth for wiping your hands safely.
Sanitizer is yet another essential you can carry along.
At some places, authorities may want to see your vaccination certificate. So, always keep it handy on your mobile and take a few xeroxes so you can submit it if needed.
What Places In Italy Are Still Closed?
You must be considering making a tour itinerary for Italy. Right? But before making it, check whether the places you wish to visit are opened or closed by calling them in person. Also, check any mandates or restrictions around that location.

If you do not want to struggle with this, we could help you. At Benvenuto Limos, considering the current scenario, we offer various city tours, Shore excursions, and tour en route packages in Italy. We offer you fair charges only for visiting the places that are open. Any closed or restricted destinations are not offered to you. Our Chauffeurs are trained to follow all necessary COVID mandates.

To Conclude…

Italy, known to be a traveler's paradise, offers everything that satiates a traveler's wanderlust. From architectural to natural, you can witness amazing wonders in Italy.

Benvenuto Limos offers a variety of tour packages to stunning locations in Italy. Whether you are traveling for a few days or several weeks to Italy, at Benvenuto Limos, you are sure to find a perfect package, including your place of interest.

We can help you choose the right package that would make your Italy trip a memorable experience. To choose from our well-designed Italy tour packages, visit https://www.benvenutolimos.com/.