Fantastic Things To Do In Portofino
Last Updated On:

September 22, 2022
Fantastic Things To Do In Portofino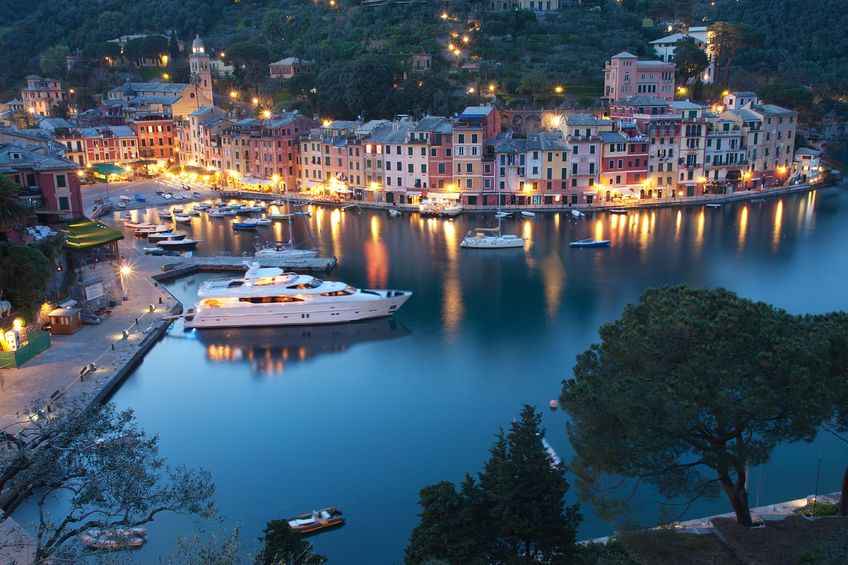 Portofino is a small Italian-Rivieria fishing village situated in Italy with its old charm and nature. It is known for its beautiful picture-friendly landscapes and artistic and cultural legacy.
Portofino tourist attractions include fancy shops, luxury holiday resorts, beautiful yachts, restaurants, and clubs. Portofino in Italy grabs tourists with its many interesting things to do, which include a multitude of great & fun activities.
Here's A List Of 6 Amazing Things You Can Do When In Portofino
1. Experience a mesmerizing view of Portofino Lighthouse
This lighthouse in Portofino is a famous tourist attraction. It gives you an amazing view of its surroundings. To experience a breathtaking view, you must reach St. George's Church.
As you move from the narrow paths, some nature-friendly views will mesmerize you with Portofinos' charm until you reach a famous castle from the Roman period. The narrow pathway finally takes you to the viewpoint beneath the lighthouse by presenting you with delicious food and drinks. You must visit this place if you are a lover of natural views and food.
2. Explore the Water Reserve of Area Marina Protteta
A natural water reserve built by the Ministry of Environment, Italy, in 1999 is a naturally protected water reserve to save marine life. Water sports freaks and people who love exploring marine life must visit this place for Scuba Diving.
3. Visit the Church of San Giorgio for Views
To love trekking, you must visit this white and yellow granite church in Portofino's upper region. It is a spectacular church to explore. Its churchyard, which gives you a view of the Mediterranean, is magnificent to watch.
The local people take good care of the church, attracting more tourists. The stunning cliffs on the other side of the church are a rare beauty to watch.
4. Visit the Casa di Cristoforo Colombo (A Christopher Columbus House in Genoa)
It is said that Christopher Columbus lived in this medieval building when he was young. There are two floors in the building, one where his father used to organize his workshops for his weaving business. And the other floor was used for residential living purposes.
Some traces of archaeology of Roman origin were found in the year 2001, giving an insight into medieval times. The house is surrounded by famous sights like Piazza de Ferrari, The Gate Soprana, The Cathedral of Genoa, and Piazza Matteotti.
If you are a lover of historical places, you must visit this place to get a touch of medieval history.
5. Go Shopping
Suppose you are a lover of shopping and love brands. In that case, you must visit Vuitton, Hermes, and Armani luxury shops, for various shopping options. But, do not miss the local shops selling traditional laces and clothing.
6. Witness The Nightlife of Portofino
Portofinos' nightlife attracts tourists by making it their favorite destination. Famous clubs surround the port area. If you are a party freak, you must experience Portofino's nightlife. And, if you are a lover of a pleasant atmosphere, you can stroll around the port to see a beautiful night-reflecting view striking the water.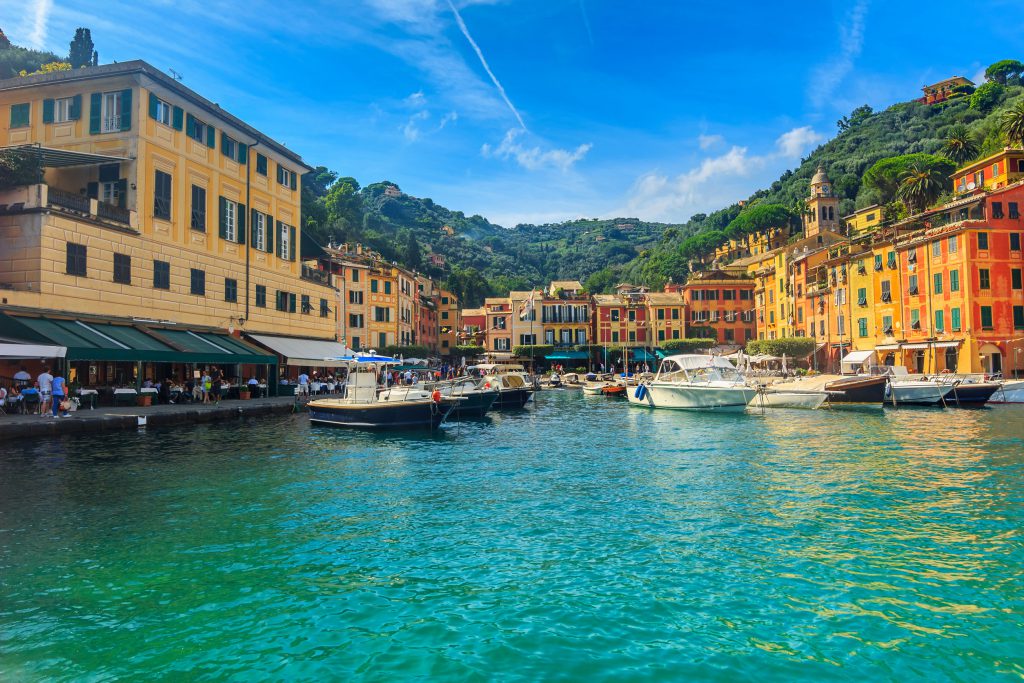 What to do in Portofino during different seasons
Portofino has a Mediterranean climate, i.e., not too humid during summers, rains during the months of November and December, and mild winters. No need to worry; every season is good to plan a holiday in Portofino, but the choices to make for activities will depend on the season in which you are planning a holiday.
In Summers
It is the preferable season for doing water sports. If you love snorkeling or swimming to beat the heat, then you must plan a vacation in Portofino during Summers. This season is not a good choice for inland activities like trekking.
In Autumn
This season is an absolute beauty for Kayaking and Paddle Board lovers. The temperature also suits the Bikers to perform bike activities in the Portofino Mountains. This season is best for both water and inland activities.
In Winters
It is the perfect season to enjoy outdoor activities like strolling on the streets, shopping, sightseeing, and many more. The days get bigger so you can easily enjoy Portofino till it is late.
In Spring
It is the time of the year when nature is at its best and the time when blossoms show up. Parks are filled with visitors, and people are out on the streets on their cycles. Trek lovers enjoy trekking for some scenic views. Most tourists find this season best to plan their vacation.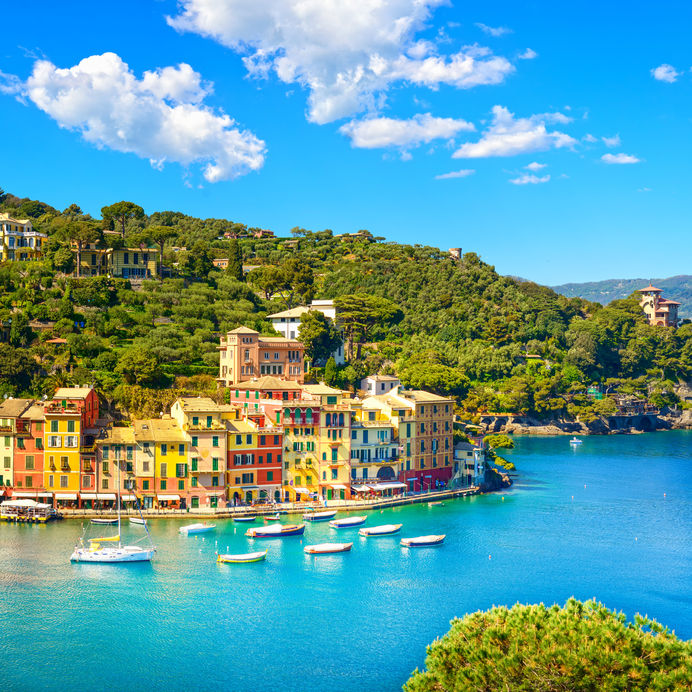 Conclusion: Plan your trip to Portofino with Benvenuto Limos
Portofino, this village in Italy, has charming pastel-colored houses, authentic seafood restaurants, and beautiful seaports. But to explore them all, you need a vehicle. You can easily choose Benvenuto Limos's Chauffeur Service to explore Portofino and its nearby areas.

Do not worry about safety, luxury, comfort, and security. Benvenuto Limos's vehicles and chauffeur service are all in one package.

So, what are you waiting for? Plan your next holiday with Benvenuto Limos.