7 Best Destinations to Spend Christmas in Italy
Last Updated On:

November 18, 2023
7 Best Destinations to Spend Christmas in Italy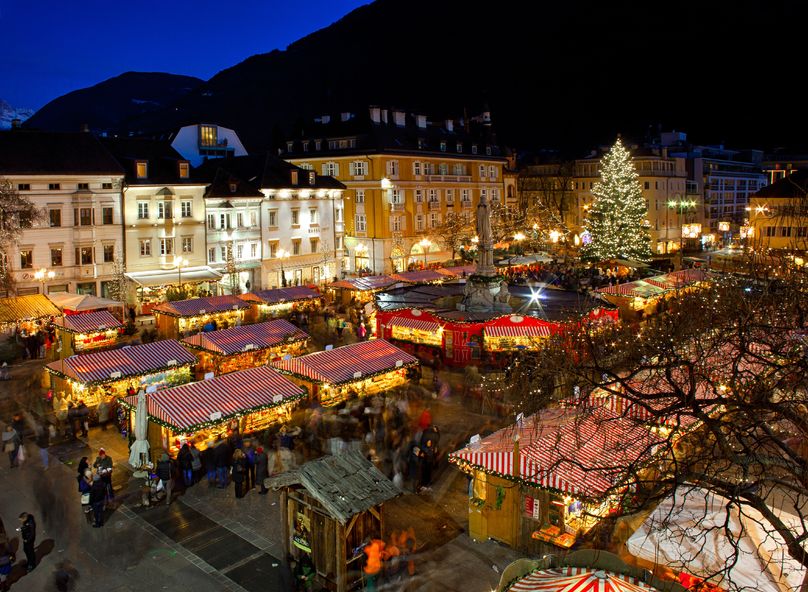 Italy, with its rich history, stunning landscapes, and world-renowned cuisine, becomes even more magical during Christmas.
From the snow-capped peaks of the Alps to the sun-kissed, pleasing shores of the Amalfi Coast, Italy offers a unique blend of traditions, festivities, and flavors that make it a top Christmas holiday destination.
If you've ever dreamt of experiencing Christmas in Italy, this guide will take you on a festive journey through the country's most enchanting cities and regions.
Main Reasons You Spend This Christmas in Italy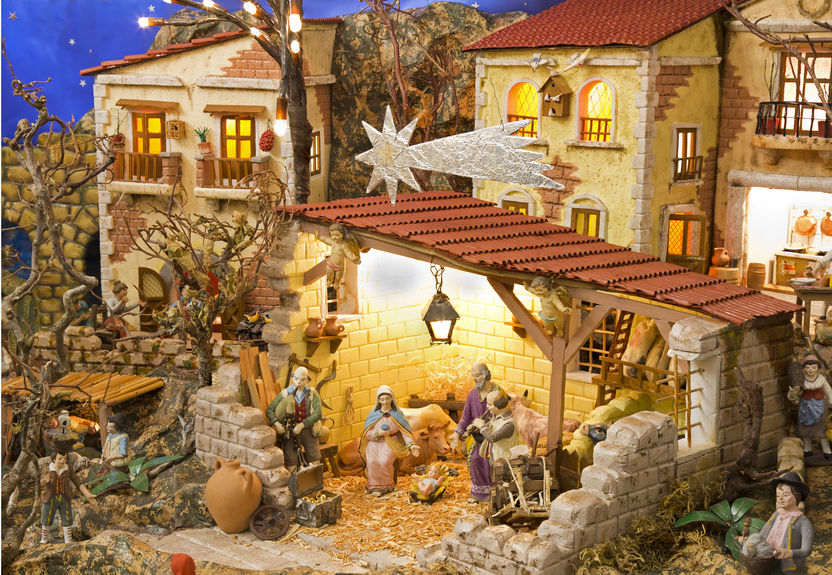 Italy's charm is undeniable, but during the festive season, it transforms into a winter wonderland. The streets come alive with twinkling lights, bustling Christmas markets, and the sweet aroma of traditional Italian Christmas treats. Here are a few reasons why spending Christmas in Italy is an experience like no other:
1. Rich Traditions
From the time-honored Feast of the Seven Fishes celebrated on Christmas Eve to the lively festivities of Epiphany on January 6th, Italy's deep-rooted customs infuse the holiday season with a remarkable and unforgettable charm.
2. Stunning Decorations
Italian cities and towns go all out with their Christmas decorations. From the grand Christmas trees in city squares to the intricate nativity scenes in churches, the festive decor is a sight to behold.
3. Delicious Cuisine
Italian Christmas cuisine is a feast for the senses. Whether it's the rich panettone, the savory tortellini, or the zesty limoncello, the flavors of an Italian Christmas are unforgettable.
4. Mild Weather
While the northern regions might offer a white Christmas, the milder weather in the southern parts of Italy makes it perfect for exploring the outdoors and soaking in the festive atmosphere.
Weather in Italy during Christmas
December in Italy is characterized by crisp, cold weather, especially in the northern regions. The Alps are blanketed in snow, making it a paradise for winter sports enthusiasts.
In contrast, cities like Rome and Florence have milder temperatures, perfect for leisurely strolls through festively decorated streets. While a white Christmas is more likely in the north, snowfall can vary, so it's always a delightful surprise!
How to Say Merry Christmas in Italian?
Wishing someone "Merry Christmas" in Italian is simple: it's "Buon Natale!" And if someone wishes you a "Buon Natale", you can respond with "Grazie, altrettanto!" which means "Thank you, same to you!"
Christmas Traditions in Italy
Christmas in Italy is a blend of religious reverence and festive celebrations. Here are some traditions that capture the essence of an Italian Christmas:
1. La Vigilia
The Christmas Eve feast, known as "La Vigilia," is a grand affair. Families come together to enjoy a meal, often featuring seafood dishes.
2. Midnight Mass
After the feast, many Italians head to church for the "Messa di Mezzanotte," or Midnight Mass.
3. Nativity Scenes
Known as "Presepe," nativity scenes are an integral part of Italian Christmas traditions. From intricate displays in churches to live re-enactments in town squares, the birth of Jesus is depicted in various creative ways.
4. La Befana
On the eve of January 6th, children eagerly await the arrival of La Befana, a kind witch who brings gifts. This tradition marks the end of the Christmas season in Italy.
Famous Italian Christmas Cuisine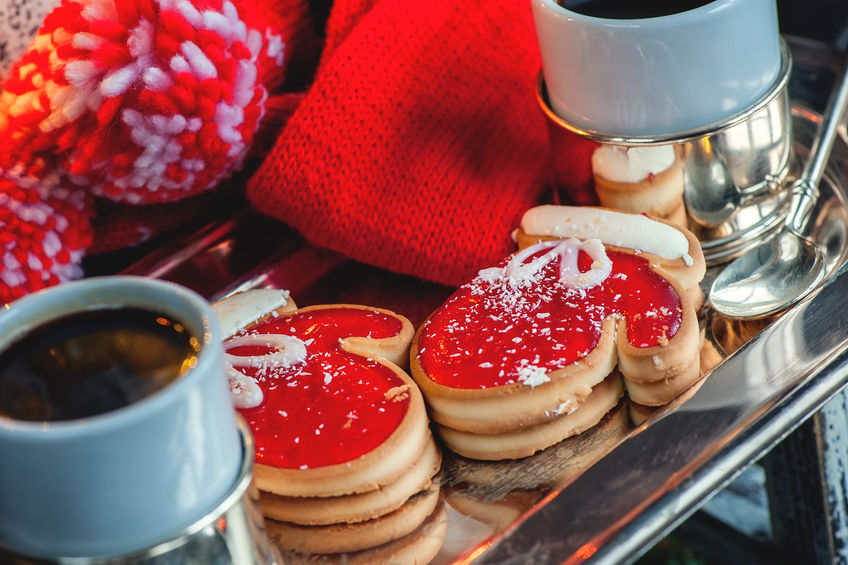 An Italian Christmas is a gastronomic delight. From sweet treats to savory dishes, the festive season is a time to indulge. Here are some must-try dishes:
1. Panettone: A sweet bread loaf originating from Milan, filled with candied fruits and raisins.
2. Torrone: A nougat made of honey, sugar, egg whites, and toasted nuts.
3. Feast of the Seven Fishes: An orthodox Christmas Eve meal with seven different seafood dishes.
4. Limoncello: A zesty lemon liqueur, often enjoyed after a meal.
Renowned Christmas Markets in Italy
The Christmas markets spotlight Italy's festive season. These markets, filled with handcrafted goods, festive treats, and warm drinks, offer a unique shopping experience.
Whether you're looking for memorable gifts or just want to absorb the festive atmosphere, these markets are a must-visit:
1. Rome Christmas Market
The Eternal City comes alive with markets in places like Piazza Navona. Here, you can find handcrafted ornaments, toys, and traditional Italian Christmas treats. Don't forget to indulge in some roasted chestnuts as you explore. Learn more about the magic of Christmas in Rome.
2. Venice Christmas Market
The floating city offers a unique Christmas experience. The Campo Santo Stefano transforms into a festive hub with wooden huts selling crafts, sweets, and mulled wine. Experience the charm of Venice on Christmas day.
3. Florence Christmas Markets
The Renaissance city hosts the famous German Christmas Market in Piazza Santa Croce. Here, you can find German and Italian Christmas crafts, foods, and drinks. Discover the beauty of Christmas in Florence.
4. Sorrento Christmas Market
The coastal town of Sorrento offers a Christmas market with a view. Overlooking the sea, stalls here sell local crafts, foods, and festive decorations. Explore the wonders of Christmas in Sorrento.
5. Milan Christmas Markets
As the fashion capital, Milan's markets are stylish and vibrant. The Fiera di Sant'Ambrogio and the Oh Bej! Oh, Bej! markets are popular choices for both locals and tourists. Dive into the festivities of Christmas in Milan.
Christmas in Italy with Children
Italy is a family-oriented country, and Christmas is no exception. Children are at the heart of the celebrations. From nativity re-enactments to writing letters to La Befana, there's no shortage of activities to keep the little ones entertained.
Cities often have carousels, ice-skating rinks, and special events designed for children, making Italy a perfect Christmas destination for families.
Five Tips For Planning Christmas In Italy
1. Book in Advance: Christmas is a popular time to visit Italy. Ensure you book your accommodations and tours well in advance.
2. Dress Warmly: While southern Italy has milder winters, the north can be quite chilly. Pack layers, scarves, and gloves.
3. Learn Local Traditions: Each region in Italy has its unique Christmas traditions. Familiarize yourself with local customs to fully immerse in the experience.
4. Use Local Transport: Many cities offer special Christmas transport services, like festive trams or buses, making it easy to explore.
5. Stay Safe: While Italy is generally safe, always be cautious of pickpockets in crowded markets or tourist spots.
7 Best Places to Celebrate Christmas in Italy
After delving into the festive essentials, let's unveil the top destinations you shouldn't miss this Christmas in Italy:
1. Rome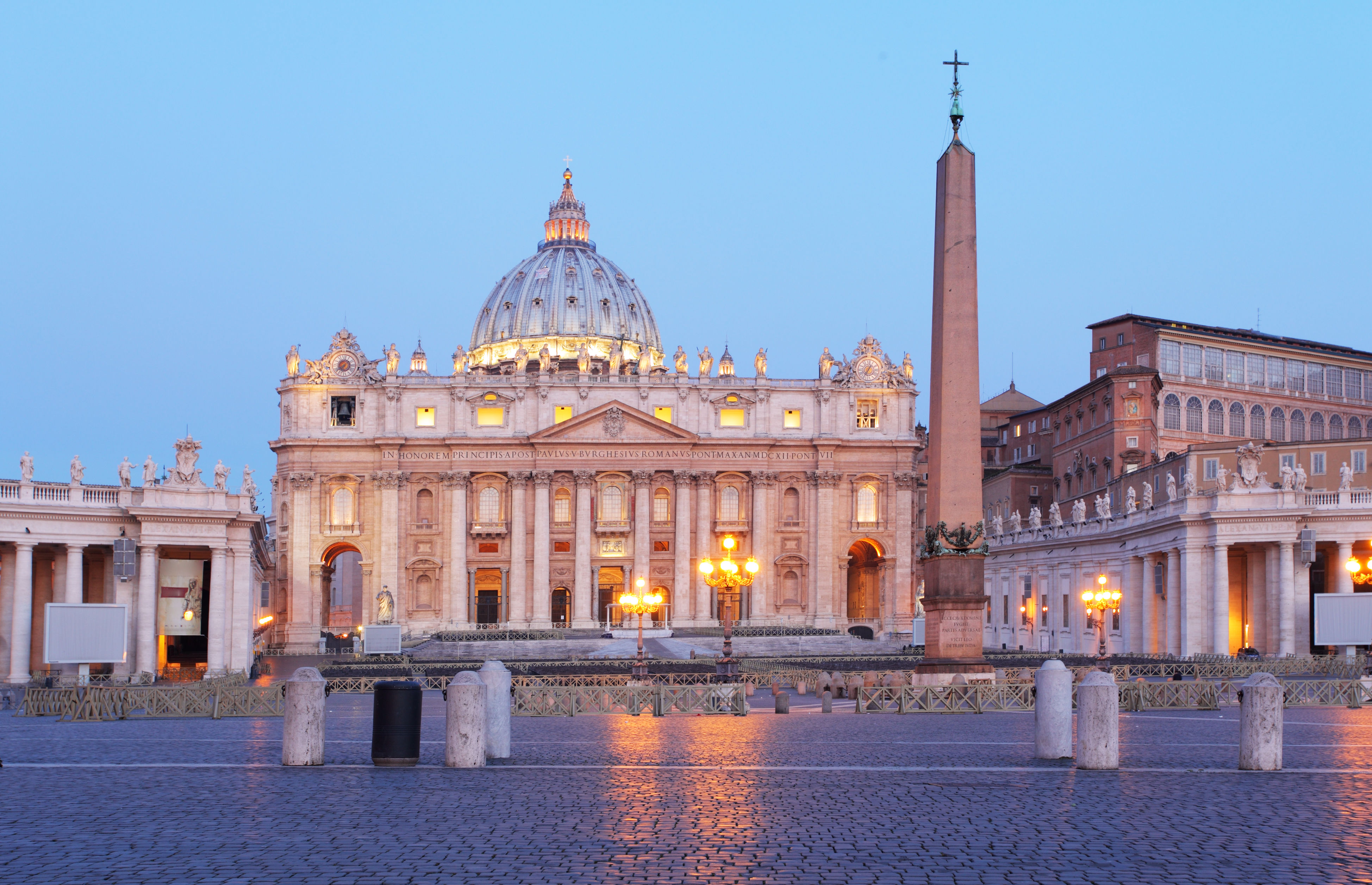 The capital city offers a grand Christmas experience. From the majestic Christmas tree at the Vatican to the midnight mass at the Pantheon, Rome is a blend of religious reverence and festive fun.
Don't miss the vibrant Christmas markets and the traditional Roman Christmas dishes. Book Your trip to Rome at Christmas.
2. Venice
Venice during Christmas is a serene experience. The misty canals, fewer tourists, and the sound of church bells create a magical atmosphere.
The city is beautifully decorated, and traditional events like the Christmas regattas are a treat to watch. Dive deeper into Christmas in Venice, Italy.
3. Florence
Florence is a city that exudes art, culture, and history, considered the cradle of the Renaissance. During Christmas, the city transforms into a festive wonderland. The streets are adorned with lights, and the air is filled with the aroma of roasted chestnuts.
The German Christmas Market in Piazza Santa Croce is a must-visit. Here, you can shop for handcrafted gifts, enjoy traditional treats, and sip on warm mulled wine. Experience the Yuletide spirit of Christmas in Florence.
4. Sorrento
Overlooking the Bay of Naples, Sorrento offers a coastal Christmas experience. The town is beautifully decorated, and the markets are filled with local crafts and festive foods.
The mild weather allows for leisurely strolls along the coast, making it a perfect destination to relax and soak in the festive vibes. Discover the coastal charm of Christmas in Sorrento.
5. Milan
As Italy's fashion and design capital, Milan offers a chic Christmas experience. The city is beautifully illuminated, and the fashion streets are adorned with stylish decorations.
The Duomo, with its grand Christmas tree, is a sight to behold. Don't miss the traditional panettone, a sweet bread loaf that originated in Milan. Dive into the stylish celebrations of Christmas in Milan.
6. Naples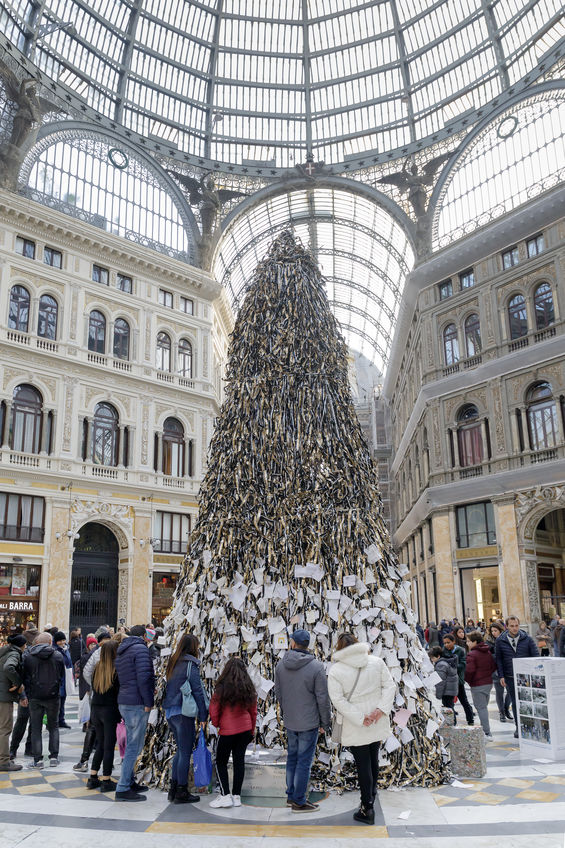 Known for its vibrant street life and rich history, Naples offers a unique Christmas experience. The city is famous for its nativity scenes, with artisans crafting intricate figures that depict the birth of Jesus.
The bustling Christmas markets, traditional music, and delicious Neapolitan treats make it a festive hub. Experience the lively spirit of Christmas in Naples.
7. Amalfi Coast
The picturesque Amalfi Coast, with its cliffside villages and azure waters, is a dreamy destination for Christmas. The towns are festively decorated, and the mild weather allows for outdoor celebrations.
From Positano to Ravello, each town offers a unique festive experience. Explore the coastal beauty of Christmas on the Amalfi Coast.
Unmissable Christmas Events in Italy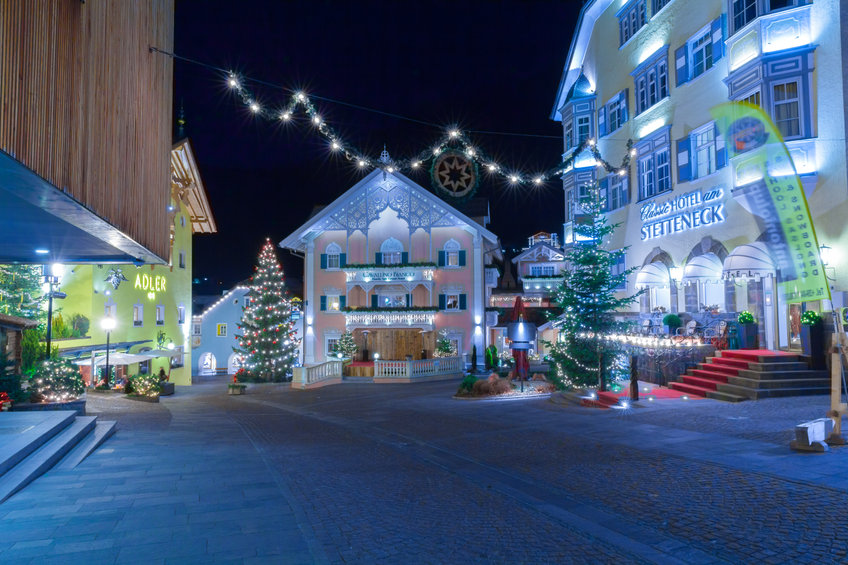 Italy's Christmas holiday destinations are not just about twinkling lights or traditional feasts. It's the captivating events, deeply rooted in history and culture, that truly bring the festive season to life. If you're planning a Christmas in Italy, here are some events you simply can't miss:
1. South Tyrol: Dive into the Alps' magic with over 100 stalls at Christmas markets in towns like Bolzano and Merano.
2. Naples: Experience Italian Christmas traditions with over 200 years of Nativity art history on Via San Gregorio Armeno.
3. Milan: Join the throngs at the "Fiera degli Oh Bej! Oh Bej!" markets, a tradition dating back to 1288, and feel Christmas in Milan.
4. Matera: Be part of a living Nativity play in a UNESCO World Heritage site showcasing Christmas in Italy.
5. Gubbio: Gaze at the world's largest Christmas tree, illuminated with over 700 lights, echoing Christmas in Sorrento.
6. Ferrara: Usher in the New Year with fireworks over the Este Castle, a centuries-old tradition for those celebrating Christmas in Naples.
7. Salerno: Stroll streets adorned by "Luci d'Artista", a light festival with over 40 installations, encapsulating Christmas in Italy.
8. Tarvisio: Witness 250 skiers in traditional attire descending slopes by torchlight, reminiscent of Venice on Christmas day.
9. Orvieto: Revel in the Umbria Jazz Winter, a 5-day festival blending jazz with Italian Christmas traditions.
Final Thoughts on Italy's Best Christmas Holiday Destinations
Christmas in Italy is more than just a holiday; it's an experience that stays with you. The blend of traditions, festivities, and the warmth of the Italian people make it a destination like no other.
Whether you're exploring the grandeur of Rome, the serenity of Venice, or the charm of the Amalfi Coast, Italy promises a Christmas filled with memories, joy, and magic so if you're looking to make your Christmas special, book a tour with BenvenutoLimos and experience the Italian festive spirit like never before.
FAQs about Christmas in Italy
1.What Italian destinations shine brightest during Christmas?
Italy sparkles with festive spots during Christmas. Top picks? Think Rome, Florence, Venice, Milan, and the picturesque mountain towns like Cortina d'Ampezzo.

2. How's the Italian weather during the festive season?
Expect a crisp, cold ambiance, especially up north. Perfect for Alpine winter sports and soaking in the city's festive vibes.

3. Do Italian cities host Christmas markets?
Absolutely! Italy's Christmas markets, especially in cities like Bolzano, Florence, and Rome, are a treasure trove of unique gifts and delectable treats.

4. Are there any unique Italian Christmas traditions I should know about?
Dive into the carnival of the Seven Fishes on Christmas Eve, attend a midnight Mass, and indulge in a grand Christmas Day feast with classics like panettone and tortellini.

5. Is Christmas a public holiday in Italy?
Yes, indeed! Both Christmas Day (December 25th) and St. Stephen's Day (December 26th) are public holidays, so expect some closures.

6. Are there any special Christmas events in Italy?
Italy brims with festive events. Highlights? The Christmas Eve torchlight parade in Cortina d'Ampezzo and Naples' Nativity scene exhibitions.

7. Dreaming of a white Christmas in Italy. Possible?
Your best bet is the northern regions, like the Alps. But remember, snowfall can be a whimsical affair!

8. Packing for an Italian Christmas. Any tips?
Bundle up! Think layers, a snug coat, gloves, and a scarf. And for the festive dinners? Some stylish attire wouldn't hurt.

9. Is the Christmas season pricey for accommodations in Italy?
Popular tourist spots might see a surge in prices. A pro tip? Book early to snag some great deals.

10. Can I bask in the glow of Christmas lights in Italian cities?
Absolutely! Cities, especially the likes of Rome and Milan, dazzle with their festive lights and decorations all through December.