Venice Or Amalfi Coast – Which is Better to Visit?
Last Updated On:

September 22, 2022
Venice Or Amalfi Coast – Which is Better to Visit?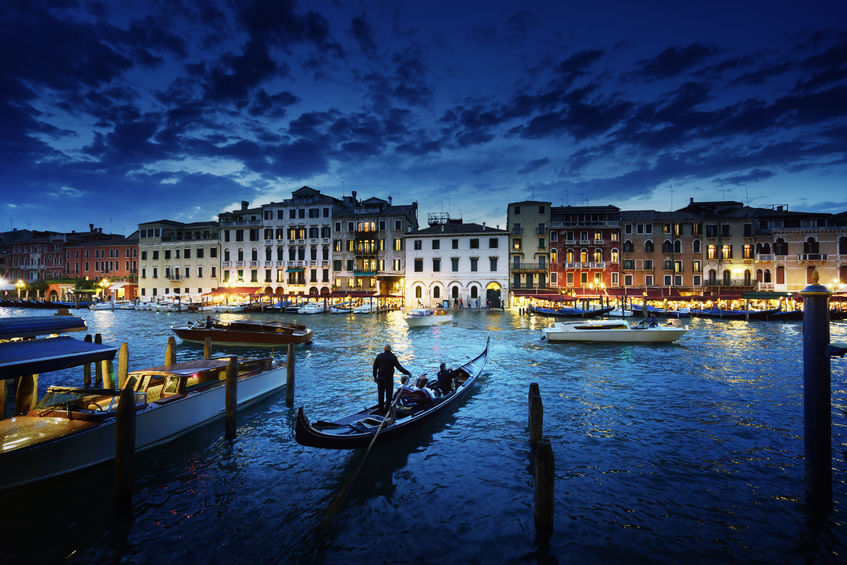 Planning to visit Italy on your next holiday but can't decide where to go, Venice or Amalfi Coast? Let us help you choose your next holiday destination.
Venice is in the northeastern part of Italy, a cluster of more than 100 tiny islands linked with more than 400 bridges. And Amalfi Coast is a long coastline that connects many charming towns to beaches.
Both the places are unique and famous for their traditions and natural beauty and are the best places to visit in Italy. Keep reading to choose your holiday destination according to your travel style.
Introduction of Cities: Venice and Amalfi Coast
Venice
Venice is built on more than 118 tiny islands forming an amazing network of canals. That's why it is also known as "The Floating City". The city is unique and beautiful in every aspect.
Venice has been the center of politics, art, exploration, and architecture. Its picturesque views, winding canals, popular bridges, and amazing architecture are more than enough to make you fall in love with this city.
Amalfi Coast
Amalfi is mostly known for its dramatically pleasing coastline, where you can spend your time wandering on the beachside. In the middle-ages, the town was known as the Duchy of Amalfi as it was the capital of a powerful maritime republic.
This Italian city is known for its breathtaking natural sceneries, long history, stunning beaches, and fresh seafood. Not only this, but the heart of Amalfi town, the Amalfi coast, is home to many fairy tale cities like Positano, Sorrento, Naples, and more.
Things to do in Venice and Amalfi Coast
While visiting Venice, you can roam around some of the finest architecture in the world, such as Piazza San Marco, Torre dell'Orologio, St. Mark's Basilica, and Doge's Palace. Climb up the Campanile to observe the aesthetic panoramic views of the city.
Don't forget to visit the historical churches with impressive artworks like Basilica di Santa Maria della Salute and Chiesa di Santa Maria Assunta. Take a Gondola ride through the Grand Canal or a Vaporetto via waterways.
Watch the dreamy sunsets from the Rialto Bridge and mesmerizing city views from the tragic Bridge of Sighs. What else is next? The masterpieces of the well-known Venetian artists like Titian, Bellini, Tintoretto, and Veronese, along with the iconic art Vitruvian Man by Da Vinci at the Gallerie Dell'Accademia.
Things to do on the Amalfi Coast
You can experience the centuries-old charm of the fairy tale-like towns of the Amalfi coast. You can soak into the peaceful vibes of Amalfi coast's cliffside village Positano, taste Sorrento's popular drink limoncello, walk through Amalfi's Cathedral, and experience the beauty of the mountain top garden of Ravello, or try sailing to the Blue Grotto in Capri.
Want a bit peaceful time? Then you can visit the alluring and quiet towns on the Amalfi coast. You can witness the awe-inspiring views of Maiori and Minori. While passing by the forests, you will have a great time observing Italy's lemon groves, wildflowers, and small villages. It is a great place to soak up the fresh vibes and for your refreshment.
You can peacefully admire the murals on the Furore, go hiking on Sentiero degli Dei or spend a little time watching the waterfalls Valley of the Ferriere. If you are a history enthusiast, then take a tour to Pompei, visit Herculaneum, or stroll around the archeological park in Paestum.
Wonders of Venice and Amalfi Coast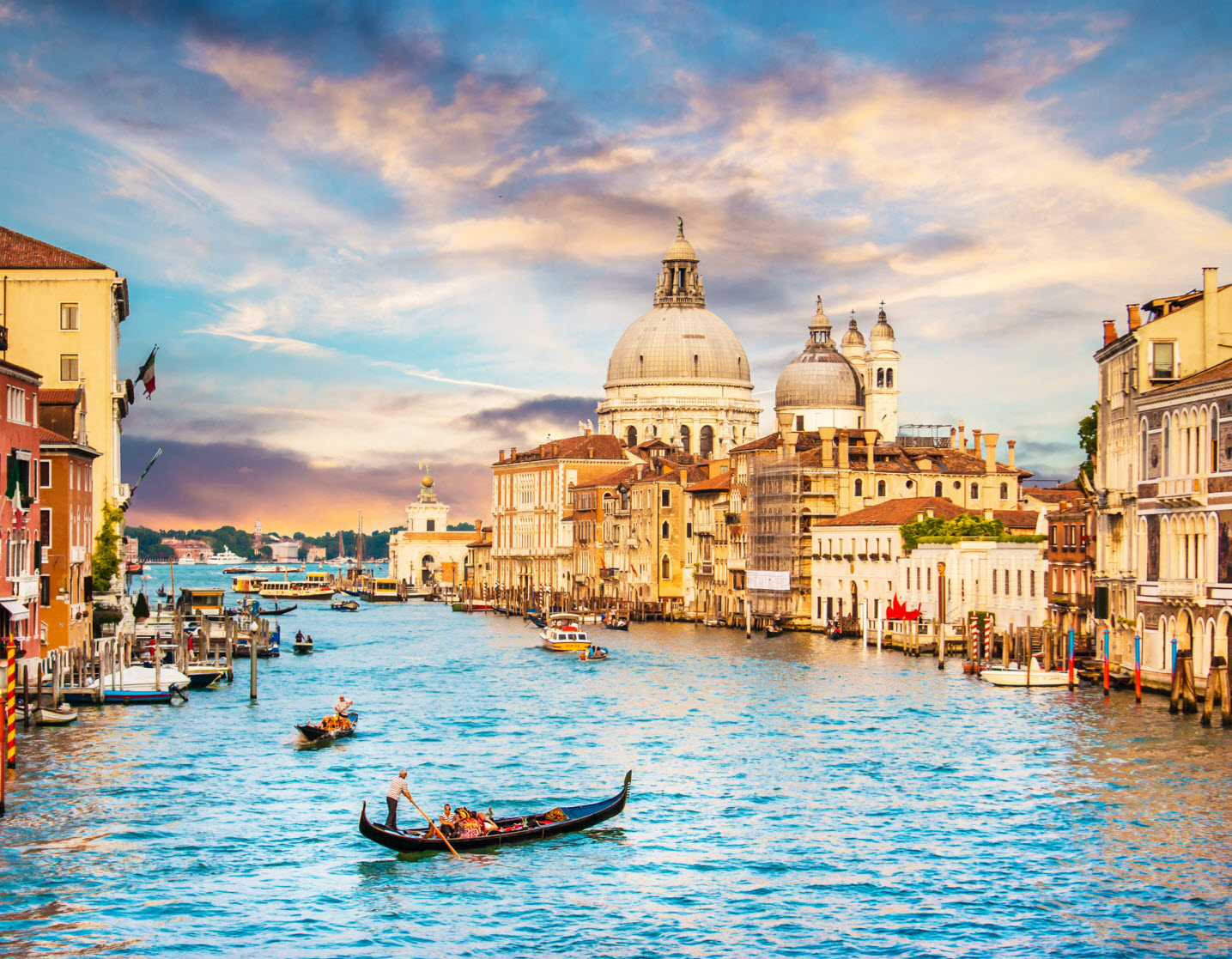 You can take a trip to the world-famous Venetian Lagoon via Canale Giacomo and Canale delle Navi using a private excursion for a better experience. It is home to various unique species of plants, birds, animals, and fishes.
Appreciate the authentic Venetian culture with family-run restaurants or wander around St. Mark's Square, also known as "Piazza San Marco". Piazza San Marco is one of the world's most organized squares and Venice's prime attraction.
There's more near the Piazza San Marco, i.e., Basilica di San Marco's riot of domes, the Clock Tower, Bridge of Sighs, and the arches. Being a history buff, you can visit the Doge's palace.
Amalfi Coast's Top Attractions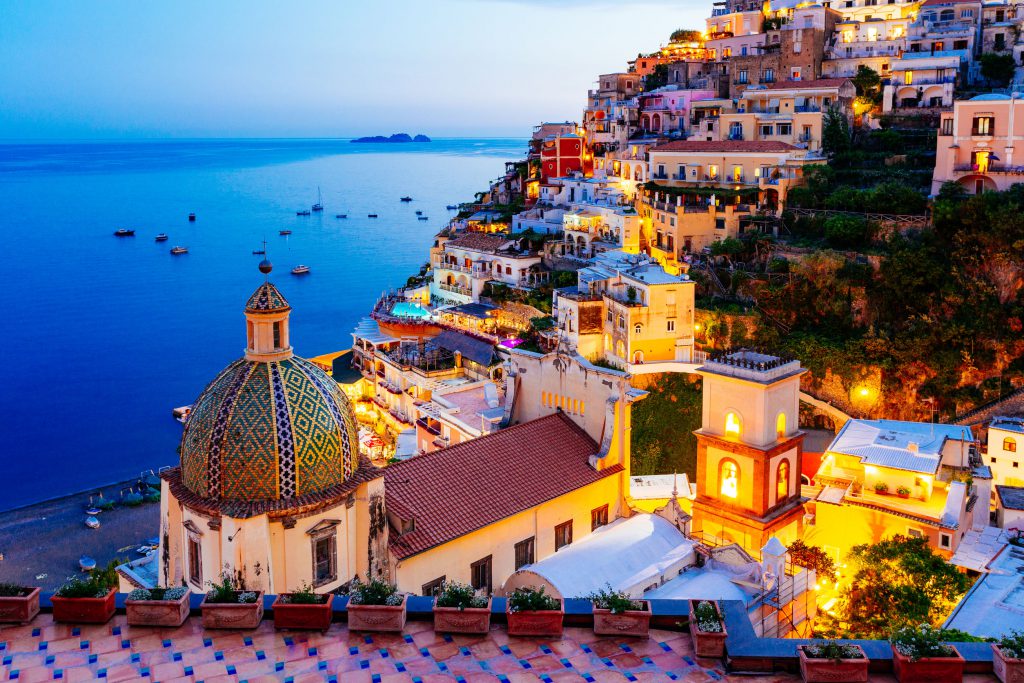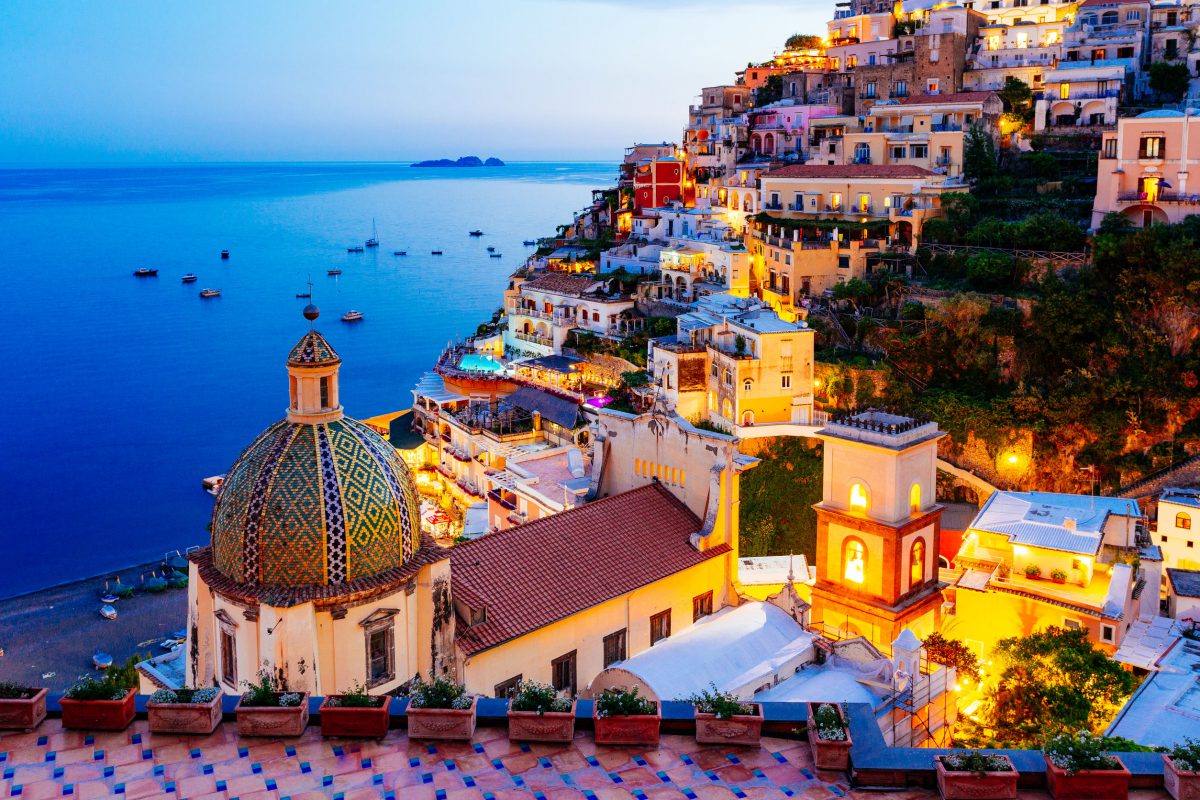 Amalfi coast is recognized as one of the world's most popular holiday destinations. The Amalfi coastline is over 50 kilometers and is known for its exquisite, amusing views. The sheer cliffs, rugged shoreline, small beaches, and pastel-colored buildings of small towns are the best places to visit on the Amalfi coast!
Capri's Mariana Grande is home to the Capri island's biggest beach. If you love surfing, swimming, and ferry rides, Amalfi is your place to visit. You can visit Pompei, Ravello, Positano, and more enchanting towns and villages to explore the beauty of the Amalfi coast.
This place is famed for its fashionable boutiques and shops. If you are a fashionista, then this place is for you. And not just that, you can buy handmade ceramics, Italian clothes, shoes and luxury jewelry, the infamous Italian wine, and much more from here.
Food Guide: Because Taste Matters!
Italy is known for its rich taste in food. And that's why you can taste a variety of Italian cuisines in each of its cities.
The traditional Venetian cuisine is influenced by its nearby other regions. Although you can taste Venice's delicious traditional cuisines, you can also taste numerous mouthwatering fusion dishes.
Some delicious Venetian dishes are Sarde in saor, Baccalà mantecato, sea food, risotto al nero di seppia, Risi e Bisi, and more. And the flavorsome desserts for Venice are – trimasu, chocolate cakes, and more.
While Venice is most liked for fusion dishes, Amalfi is noted for its authentic food items that use homemade pasta, seafood, citrous food, vegetables, and buffalo milk mozzarella.
Also, it is the birthplace of the world's oldest pasta type – ndunderi. Amalfi's most loved pasta dish is scialatielli paired with seafood, and another one is spaghetti alle vongole.
The dessert dishes of Amalfi include Delizia al Limone, Torta Caprese, and chocolate eggplant. And Amalfi's most loved beverage is Limoncello, made from the home-grown lemons.
Which City is Economical – Venice or Amalfi Coast?
There's no doubt that due to its popularity, Venice is costly. From the airfare to the accommodation, everything is expensive in Venice, especially from June to August.
Amalfi is costly too. You will get similar expensive restaurants, bars, and accommodations here in Amalfi, as you will get in Venice. But it is slightly more economical than Venice.
However, you can plan your trip smartly to fit it into your budget. For example, you can drop the idea of eating in fancy restaurants by choosing other affordable options, cooking for yourself, and more. Similar goes with the staying. You can ditch staying in expensive hotels and search for other affordable options.
So, plan your trip carefully, check all the options, and you can enjoy your trip to both places!
Is Best For?
Venice
In Venice city, you can see the architectural masterpieces of Renaissance artworks. Venice is a place for art enthusiasts, history buffs, and romantics. This place is admired for its long and enchanting history and amazing culture.
You can party hard at the carnivals, celebrate the local yet grand festivals, go for cruise trips on the twisty canals, watch live opera shows in the historical building, learn glass making, and do much more in Venice.
Amalfi Coast
Amalfi coast is the place for scenic beaches, incredible towns, and spectacular and magnificent landscapes. All in all, it is a perfect destination for a Mediterranean seaside holiday.
The coastline is long enough to swim, sail, hike, float using a canoe, and longue in the luxury longing places. While exploring the coastline, you can also savor Amalfi's tastiest seafood dishes and other specialty items and cuisines.
Conclusion: Plan Your Perfect Trip with Benvenuto Limos
Now, you have almost all the necessary information regarding the itinerary of Venice and Amalfi coast tours. These are a few major sites you can check while looking for a tour to Venice or Amalfi.

We at Benvenuto Limos provide luxury city tours and shore excursion services. All our clients are unique, and we give special attention to everyone. You can plan or book your city tour with us. We will help you find a suitable tour package for you.

Also, we provide the best fleet services, including E-Class Mercedes, S-Class Mercedes, V-Class Mercedes, VW Caravelle, Sprinter Van, and Minibus, along with English-speaking chauffeurs for more comfortable communication.

Contact us today, and together we can find the perfect trip for you. We ensure your safety, security, luxury, and comfort to provide you with a great travel experience.