Top 10 Italian Gardens That You Should Visit During Your Italy Trip
Last Updated On:

September 18, 2019
Top 10 Italian Gardens That You Should Visit During Your Italy Trip
Italy is a beautiful paradise with the perfect balance of nature, history, culture and heritage. Some of the world's most scenic locations are in Italy. This magnificent paradise has some really gorgeous gardens that will definitely steal your heart. When in Italy, do take some time out to visit some of these exquisite gardens and enjoy the lush green creations that have a rather peaceful ambience and a delightful visual appeal to them.
Here are the top 10 gardens that you should definitely check out on your trip to Italy.
Villa Lante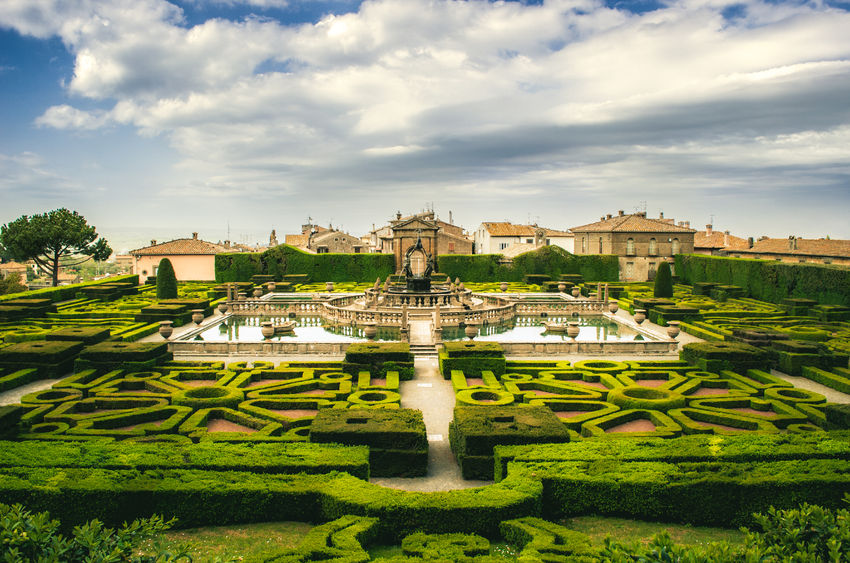 The Villa Lante is a late 16th century classic Italian terraced garden, which is more like a retreat than the usual Bella figura space, built for a worldly cardinal.
Villa Carlotta, Tremezzo, Lake Como (Lombardy)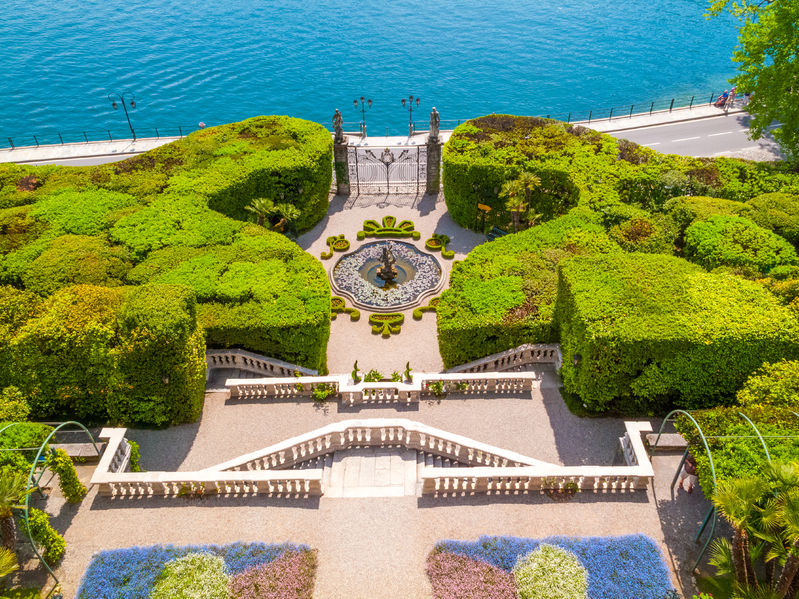 The Italian garden of Villa Carlotta is lucky to have a rather unique location with the garden facing the Bellagio peninsula. It is spread over a 70,000 m2 (17 acres) area in Tremezzo. Over the years, the garden has witnessed several developments which have turned it into a refined botanical garden with 800 species and varieties, including 1,000 trees, 400 camelias, 250 rhododendrons and 200 roses.
Villa D'Este, Tivoli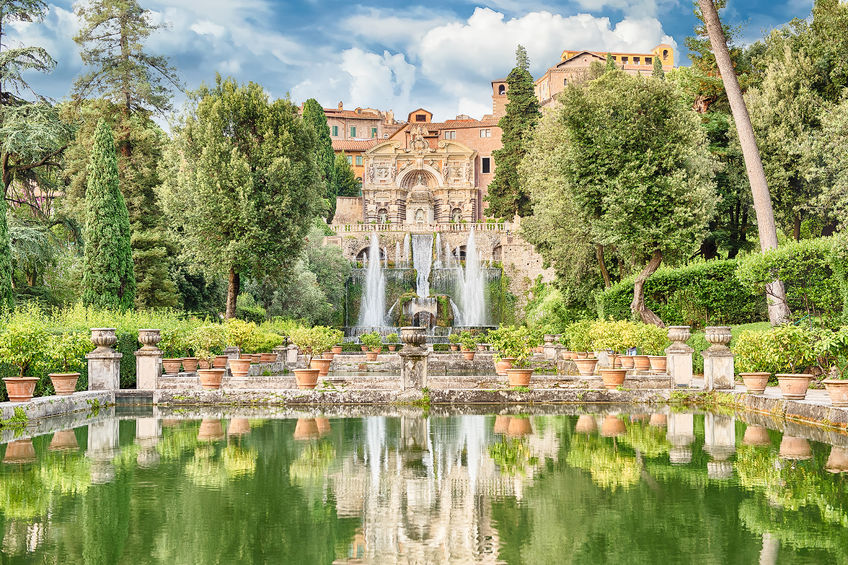 The gardens of the Villa d'Este had a profound influence on the development of garden design throughout Europe. Not only are these considered to be the finest creations of the giardinidellemeraviglie, but they are also symbolic of the beginning of the Renaissance culture in Italy. In the garden, you will find the Fontana dell'Ovato, credited as being the world's first water theatre. The splendid mix of nature and lights creates the perfect ambience that is enough to leave anyone mesmerized.
Villa Taranto Gardens, Pallanza, Lake Maggiore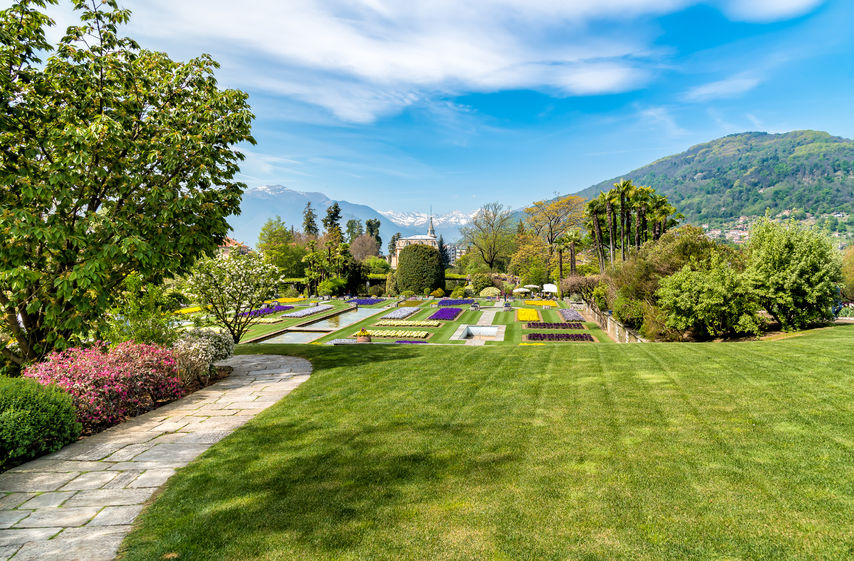 These are botanical gardens located on the western shore of Lake Maggiore in Pallanza. The garden contains 20,000 plant varieties, representing more than 3,000 species (including 300 types of dahlias) set among 7 km of paths. This is definitely a must-check-out spot for those visiting Italy for the first time.
Trauttmansdorff Castle Gardens, Merano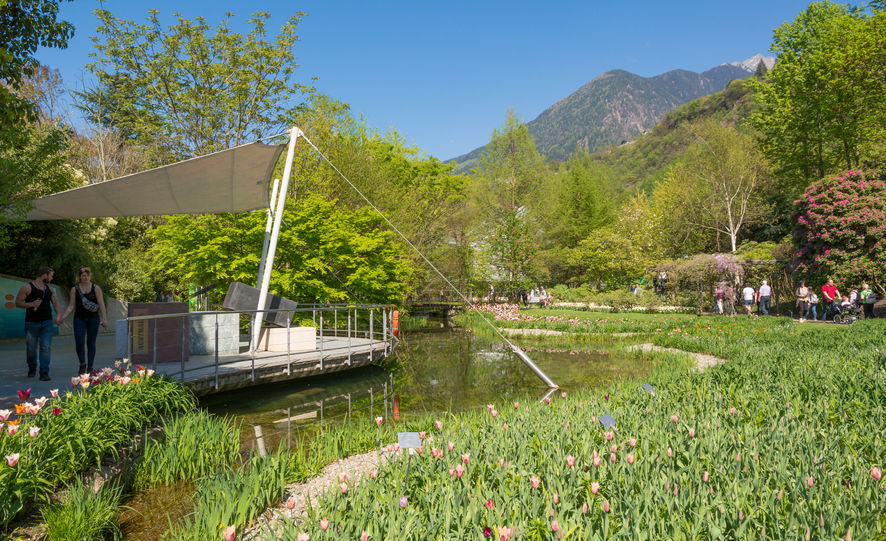 Did you know that the Gardens of Trauttmansdorff Castle have been voted as "Italy's Most Beautiful Garden" in 2005? This amazing garden offers a unique blend of a botanical garden and recreational facility. There are around about 80 gardens of local and exotic plants, organized by region of origin, including typical landscapes of South Tyrol and a Japanese alluvial forest, rice terraces, tea plantations and water gardens.
Parco TeresioOlivelli, Tremezzo, Lake Como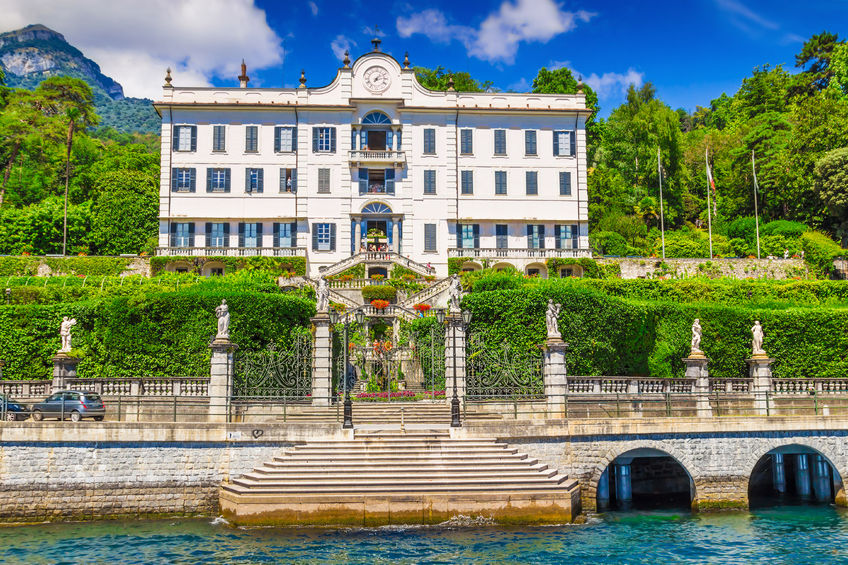 The monumental stairs, gorgeous trees, a central fountain and a lake facing layout are some of the architectural secrets that this garden is renowned for. It is rather interesting that this garden was designed by Pietro in Lingerie in the 1920s for the Meier family and it still stands as a living proof of his brilliant creativity. This garden can be considered as living art.
Isola Bella Gardens, Borromean Islands, Lake Maggiore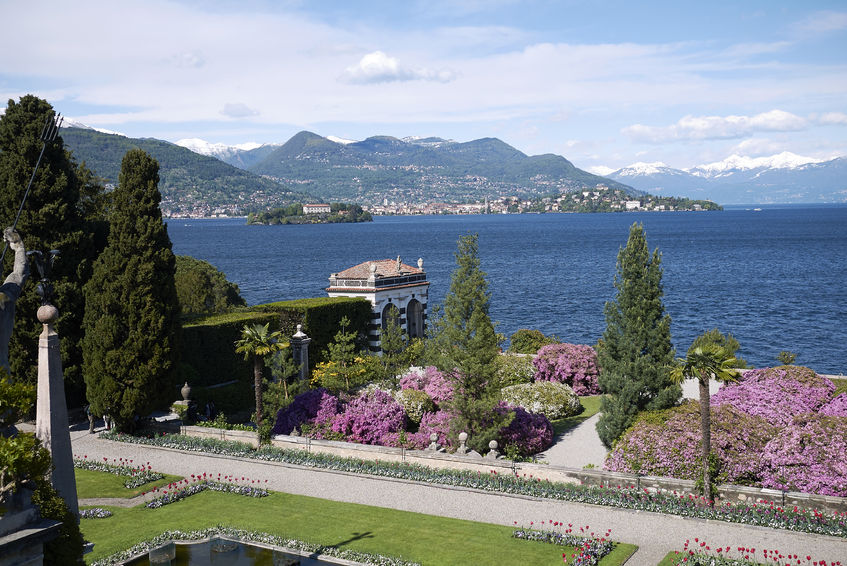 The famous Isola Bella gardens are not only known for their beautiful and well-maintained layouts, but also for being a gift to the wife of Carlo III, Isabella D'Adda. Yes, the island itself derives its name from her. Do visit this place for a spectacle of statues, designs and an eye-catching arrangement.
Giardini di Giusti, Verona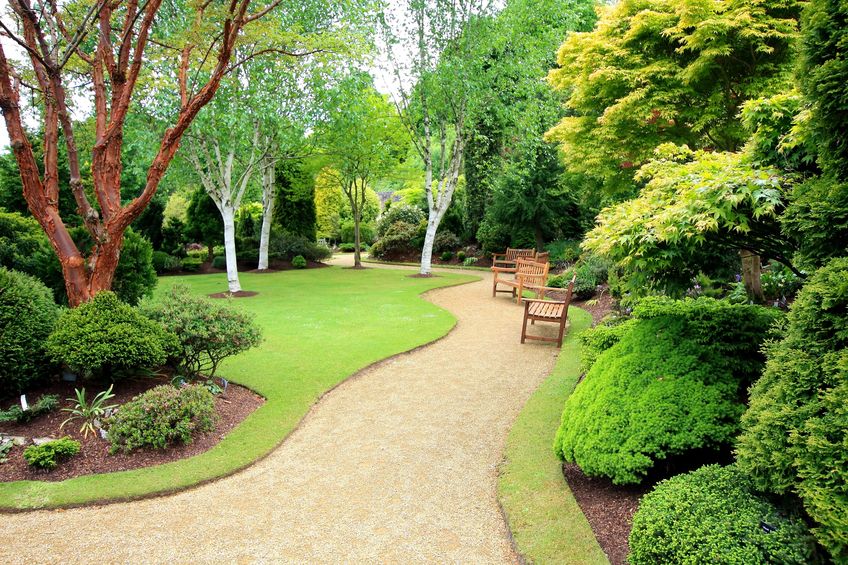 These gardens are considered to be one of the finest examples of Italian gardens. While the garden itself was created in the 1400s, the layout was commissioned in 1570 by Agostino Giust. The lovely kept gardens with a parterre, hedge maze, statues scattered around and a Belvedere (terrace gardens) offer stunning views over the city of Verona. The unique aspect of this particular garden is that unlike others, this garden has a villa situated in the lower area. There is also a local legend, according to which lovers who succeed in finding each other in the little labyrinth are destined to eternal love.
Gardens of Ninfa (Oasi di Ninfa), Latina, Lazio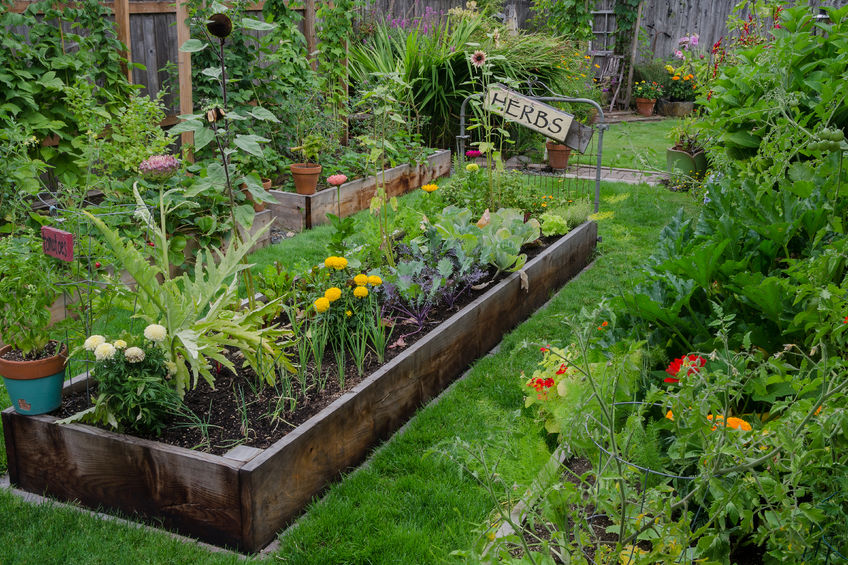 Built on the ruins of an ancient Etruscan town, Ninfa, these exquisite gardens have earned the reputation of being one of the most romantic gardens to exist in the world. The view is absolutely stunning and can ignite love in all those who visit this place. Just make sure that you plan your visit well in advance because the gardens have very restricted visiting hours.
RosetoBotanico di Cavriglia "Carla Fineschi", Cavriglia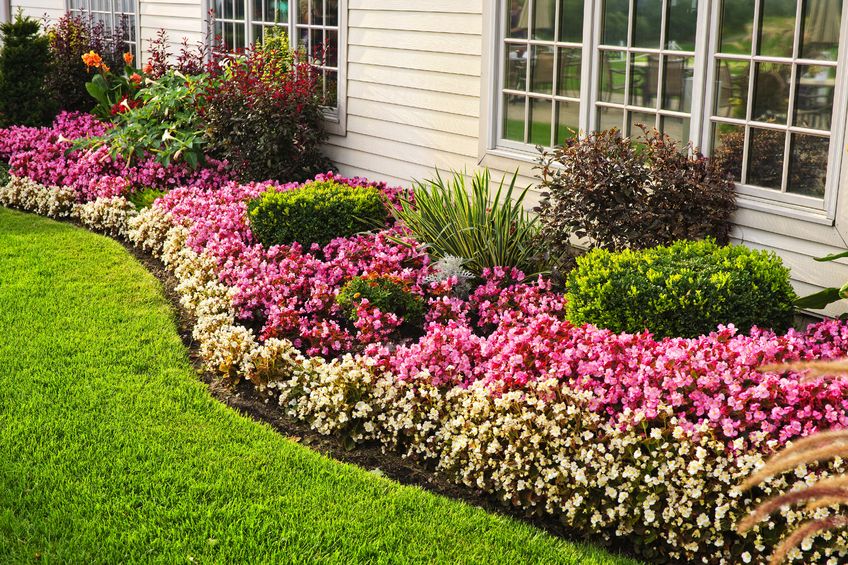 Located at an equal distance from Florence, Siena and Arezzo, the RosetoBotanica di Cavriglia is one of the largest private rose gardens in the world. If you ever wanted to see a living museum dedicated to the preservation of specific species of flowers, then you should visit this place. The Roseto now contains approximately 7000 unique cultivars, some of which were already thought to be extinct. In order to monitor all the plants, extra care is taken to tag them, classify them and maintain detailed records for all. The Roseto is open from April 21 to June 15, but visits are best scheduled during the months of May and June. The peak of bloom is usually from approximately May 20 to June 10.