Scare Yourself Silly in Italy- Celebrate Halloween Italian Style
Last Updated On:

October 14, 2019
Scare Yourself Silly in Italy- Celebrate Halloween Italian Style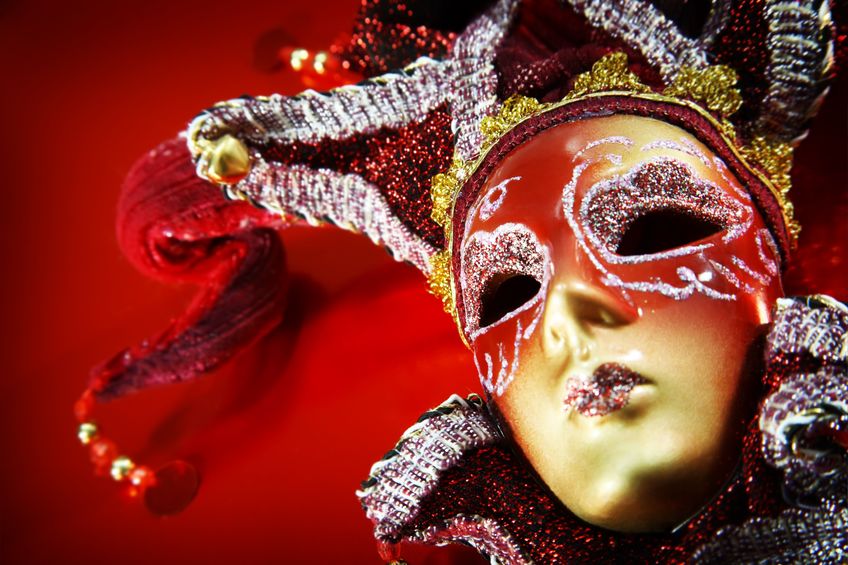 Are you ready for visione spaventosa this Halloween?
From the creepy catacombs of Rome to the dark medieval towers of Bologna, Halloween is another spooktacular opportunity for a festive vibe.
Halloween in Italy- Do Italians Celebrate It
?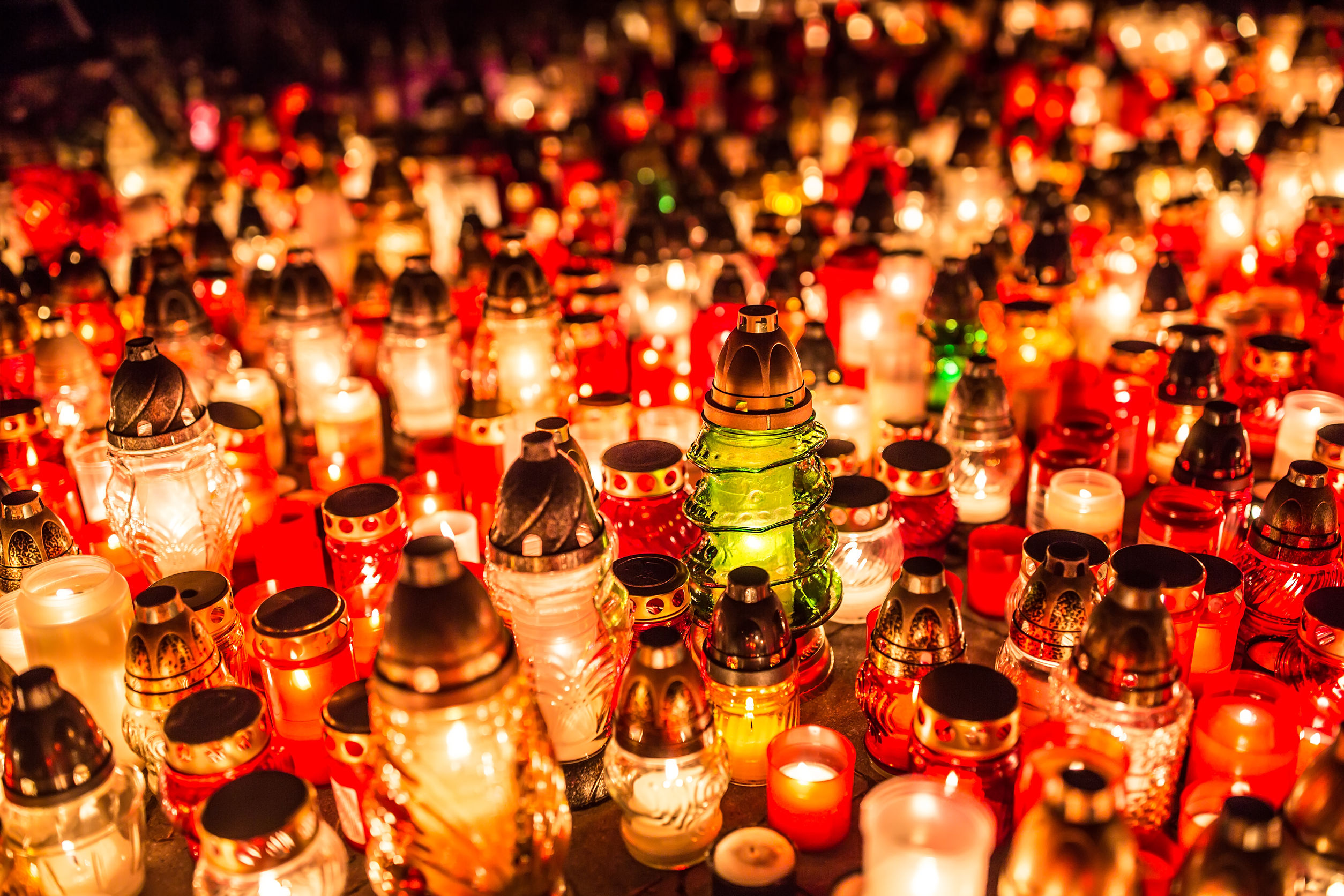 Italians may not seem to count on Halloween as they are happy to celebrate their dead on All Souls Day. But, this idea of Halloween in Italy roots backs in history. In 1000 A.D. the catholic church created All Souls Day on November 2 that had the same church approved traditions. It was done in an attempt to replace the popular Celtic festival that celebrates Halloween.
Though Halloween after its great commercial success in the U.S. seems to be rising in popularity amongst younger Italian crowd, it has spiritually significant origins in European culture.
What to do on Halloween in Italy
?
Halloween in Italy starts with all the fun and frolic whether it is bobbing for apples or costume shopping, the whole country can feel the excitement. There are a variety of ways to celebrate Halloween in Italy from all-night horror movie screenings to visiting old castles. The spooky event is accompanied by amusement park events and special dinners where families plan big meals to remember their deceased relatives.
Apart from this, skeleton and mummy displays are arranged within old crypts and churches for those who have a brave heart and are excited enough to go searching for them. However, these are not just for the sake of celebrating the candy giving, trick-or-treating Halloween holiday but, it reflects more than that.
However, Halloween is an old tradition celebrated with a new twist amongst the newer generation, it has made a great impact on what is acknowledged and honoured.
It has been truly said, that Italy is a country of fun and festivals and Halloween is another excuse for merrymaking for Italians. While Italians like elaborate celebrations throughout the year, surely they would love to welcome Halloween in their culture.
Where to Celebrate Halloween in Italy
?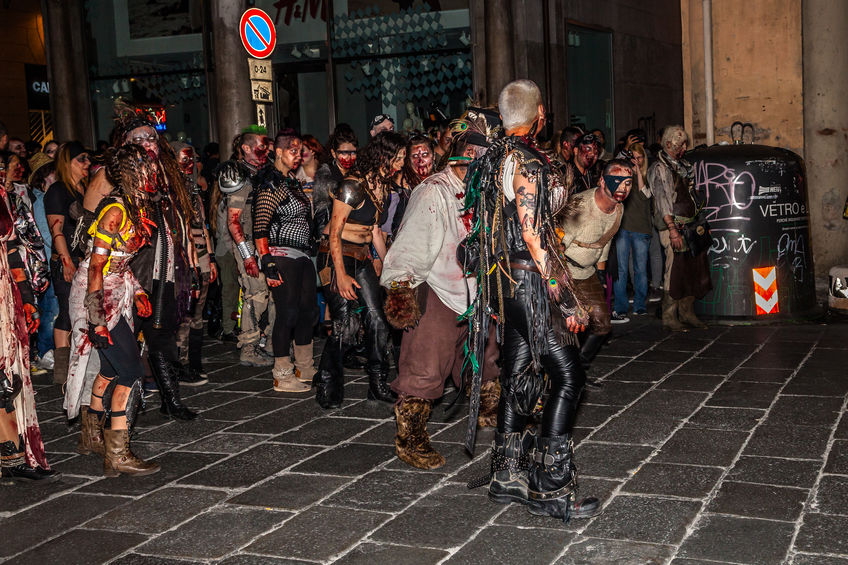 Triora, a beautiful medieval village in Liguria known as "the town of witches" is the most famous place to celebrate Halloween in Italy. When taking a look at the dark side of this medieval village, it has been a site where a series of witch trials took place from 1587 to 1589. This time is marked by the cannibalism of newborns, livestock killings and more than 200 women were accused of being responsible for the continuous plague and acid rains. Triora holds a number of folklores during this time of the year where 200 pumpkins are lit, women are dressed in witch costumes and the most beautiful costume is voted.
Corinaldo's Halloween event known as Festa Delle Streghe is also a big draw when the town transforms into an open-air Halloween themed park. Witches, skeletons, monsters, haunted houses, titled rooms and whatnot, everything that makes a spooky night as much fun contributes to the big event. The event is accompanied by music and dance performances. Also, Miss Strega or Miss Witch is elected on a Halloween night.
Now the last but not the least, Borgo a Mozzano in the province of Lucca, Tuscany marks the greatest celebration of Halloween in Italy. The celebration is inspired by many legends, stories, and mysteries around the town. One such legend is Lucida Mansi is recreated, who is claimed to have exchanged her soul with a devil for the beauty of the village.  Lucida and the devil pass through the town in a procession that is accompanied by demons and fire-eaters. As the procession ends Lucida's soul is dropped from Ponte Della Maddalena, known as the Devil's Bridge, into the river below, which represents the underworld. "Passage of Terror" a horror route having more than ten sets is another major attraction of the event. Here actors from all age groups interpret creepy characters and participants take an active role.
Halloween Italian Style- Main Halloween Traditions in Italy
In Sicily: On the Ognissanti night, the dead bring sweet treats to the good kids prepared by mamme and nonne. Their name is Dolci di Martorana.
In some regions such as Friuli Venezia Giuli and Lombardy people leaves a water basin and some bread for the dead, in case they come back.
Moreover, people prepare a decked table for the dead or at least some sweets called Fave, Stinchetti or Ossi da Morti.
Are You Ready for this Dark Tourism?

The idea of Halloween in Italy has evolved much from All Saints Day and All Souls Day. However, there is a lot to see and a lot to celebrate in Italy but, Halloween is a quiet day of remembrance and reflection where all the deceased comes back in your memories. Well, this doesn't seem tragic but, more scenic and fun to watch. 

So, here we are to ask you for "Dolcetto o Scherzetto"- Trick or Treat?