Reasons Why You Should Visit Italy in Summer
Last Updated On:

April 4, 2022
Reasons Why You Should Visit Italy in Summer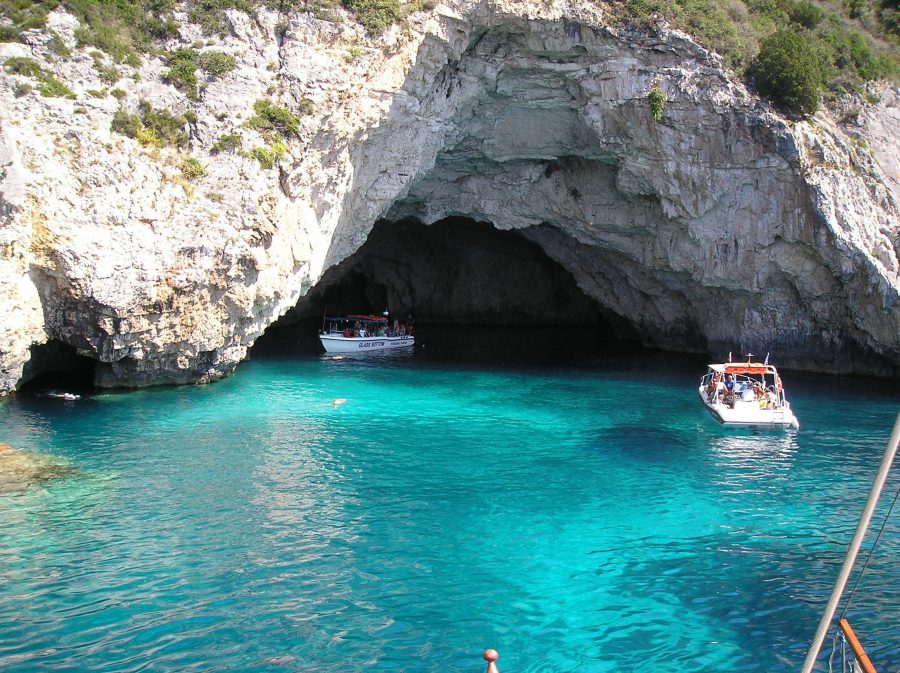 Summer in Italy
Summer is the most liked season to visit Italy for some good reasons. Due to the warm weather, you can explore the "sights" and all the outdoor activities of your chosen area. It gets crowded and expensive to visit Italy in the summers, but you can prepare yourself with some pre-research and perfect planning.
It's really hot and humid in Italy during the summer season. You can plan your outdoor excursions for the early morning, keep sunscreen and a drinking water bottle handy for the afternoon, sightseeing, and staying hydrated.
The Best Places to Visit During Summer in Italy
01 The Dolomites
If you love mountains more than the sea, then the Dolomites are the perfect place to explore this time. These are located in northern Italy and are known as the Dolomite Mountains or the Dolomite alps. This place is perfect for family and outdoor adventures, from trekking, cycling to campaigns.
The Dolomites are best to visit in summers as the air is fresh and cool compared to the coast's hot beaches. You can witness the scenic green meadows and wake up early to see the lake reflections in summer at 40 degrees Fahrenheit compared to negative degrees in the winter.
02 Amalfi Coast
Amalfi coast is Italy's one stunning landscape. Its picturesque views make it a perfect Italian summer destination. However, you can cut costs if you stay outside the town centers, maybe in Nerano. The mountainside villages of Amalfi, Positano, and Ravello with deep turquoise water are what pops up in your mind when you think of summer.
The unique picturesque beaches with striped umbrellas are private rentals and can be grabbed if you get there early to avoid ending up on the small public beaches that are flooded with people.
You can take our chauffeur services to explore the regions of Amalfi, Positano, and Ravello for a lifetime travel experience.
03 Puglia
Puglia, also known as Apulia, is the southern region of Italy and is known for its whitewash hill towns, the widespread Mediterranean coastline, centuries-old meadows, the village of Alberobello, and the romantic seaside scenery of Polignano a Mare. Lecce, also known as the "Florence of the south, is famous for its baroque architecture, while Bari is a lively harbor and university town.
This region forms the "heels of the boot" and has wonderful summer weather. It was a hidden gem before becoming famous on Instagram, but you can still have a lot if you visit here in the early months of summer.
04 Lake Garda
Being the largest lake in Italy, it is one of Italy's most popular and crowded holiday destinations. It is in northern Italy and is known for its crystal-clear water.
You can get away from the summer heat by taking a chilly dip in Lake Garda. You can also explore some enchanting towns here. Also, you can go for adventures, including cycling, windsurfing, hiking, and sailing.
05 The Villages of Cinque Terre
Cinque Terre is a line of centuries-old seaside villages part of the Italian Riviera in the Liguria region. The cliff-side colorful villages are worldwide famous for their unique geography and charming views.
Cinque Terre is a perfect place for those who love exploring villages, hiking, and relaxing at the beach. Also, they can visit this place as a day trip from Florence or as a part of the Tuscany itinerary since these are very near.
Reasons to Spend Your Summer in Italy
Enjoying summer vacation in Italy is like a dream for many people. Here you can find the best combo of the tastiest food and wine, accompanied by fascinating beaches and charismatic art. Italy is known for its great culture and historical architecture.
Here are the reasons why you should visit Italy in the summer:
01 The Longest Coastline
Italy has the longest coastlines in Europe, including the Lonian, Adriatic, Ligurian, Mediterranean, and Tyrrhenian seas. It's truly the best way to enjoy your summer holidays near the beach, chilling under the cold breeze while having your favorite seafood and enjoying the mesmerizing views of the blue oceans!
02 Its Historical Beauty
When we talk about world heritage sites, Italy tops the rank with most historical sites protected by UNESCO. Some famous cities like Rome, Naples, Florence, Milan, and Genoa have so many centuries-old monuments and buildings that truly describe the beautiful culture of Italy. It is a plethora of cultures and hundreds of years of stories worth cherishing. Rome, the capital of this country, is where you can study the Roman empire from a political, historical, or tourist point of view.
03 The Magic of Nature
Summer vacation is about escaping to a place with amazing beaches, tropical weather, and a cold breeze. The villages in Italy will welcome you with their picturesque views and thriving greenery.
Popular areas like San Gimignano are perfect for summer vacation and family and friends. Also, northern Italy has some of the most beautiful lakes in the world with crystal-clear water, such as Lake Garda, Lake Trasimeno, Lake Como, and Lake Maggiore.
04 The Gambling Paradise
If you are looking for perfect casinos, being a gambling enthusiast, then Italy is surely the right place for you. The gambling history of Italy is very deep routed since it was a popular game amongst the kingdom's people. You can play Blackjack in the best casinos in Italy. You only need to visit some of the oldest buildings in Italy.
05 Food and Drinks
One of the advantages of visiting Italy in summer is that you get to taste the best Italian cuisine and fine wine, and it's not limited to pasta and sauces only. Italy has a variety of cuisines that you can explore when you spend summertime in Italy. Can you imagine there are more than 350 types of pasta in Italy? You can also visit the local vineyard to absorb the art of making wine.
Italy's Beaches and Food in Summer
In summer, a trip to Italy means you'll enjoy plenty of sunshine and breathtaking beaches. Sardinia, Riviera Romagnola, Sicily, the Amalfi Coast, Liguria, Tuscany, and Puglia are among the classical Italian beautiful beaches perfect for summer vacation destinations.
Near popular beaches, you will find many people sunbathing, lounging on the beaches, and resting in the warm seas, while privately owned restaurants provide renting facilities for a chair and umbrella to enhance the beach experience.
As the appetite in the summer decreases, Italy will welcome you with its mouth-watering and soul-satisfying summer food & desserts. You must try these amazing foods:
Prosciutto e Melone
Insalata Caprese
Insalata di Riso
Caponata
Panzanella
Spaghetti alle Vongole
Gelato (Dessert)
Pros & Cons of a Summer Trip to Italy
If you are a true sun admirer, then summer is the best weather for you to visit Italy. There are warm-to-hot days or even warm evenings, so you need to be prepared before sightseeing or outdoor activities. You can carry refillable water bottles and sunscreen to beat the sun heat or visit churches and museums in the afternoons.
The multitude of summer festivals is also one of the major reasons to visit Italy in summer. However, these festivals make an already crowded season. So, if you want to avoid this, you need to plan your trip accordingly.
Benvenuto Limos Provides First Class Royalty Services
At Benvenuto Limos, we offer you custom-made privately guided city tours and shore excursion packages of Italy and chauffeur-driven service. We understand that your private tour of Italy deserves proper planning and transportation. You can choose any of our luxury Mercedes Sedan or fleet services like- E-Class, S-Class, V-Class, minivan, VW Caravelle, and minibus services which provide transportation between the locations and regions you choose. We have English-speaking chauffeurs to make it easy for tourists from across the globe. We ensure our vehicles provide you with luxury, safety, security, and comfort.
Experience Heavenly Vacation to Italy in Summer
Italy is a great place with rich historic architecture and monuments. It has mesmerizing beaches, chilly lakes with crystal-clear water, authentic cuisine and fine wine to taste, villages with lush-green grasslands to explore, and whatnot! So plan your summer trip now with Benvenuto Limos to have a lifetime travel experience.