Nine Best Beautiful Resorts In Italy
Last Updated On:

September 22, 2022
Nine Best Beautiful Resorts In Italy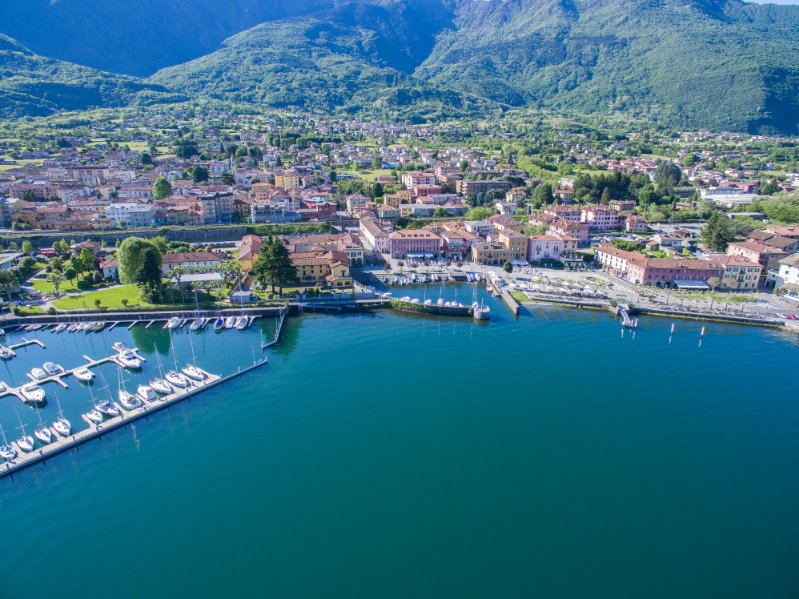 Imagine spending your vacations in some five-star resorts, surrounded by beautiful landscapes with panoramic views, vineyards, and blue waters. Is there any other perfect feeling to be cherished forever than this? No, right?
Italy is home to stunning views, delicious food, romantic palazzos, and luxurious resorts. Choosing the best one for your next Italian vacation can be challenging with so many extravagant resorts.
Do not worry. The article mentions the top eight resorts in Italy to help you to plan a stay for your next Italian getaway.
Top nine best resorts in Italy
1. Four seasons hotel Firenze, a resort in Florence
It is a resort in Florence, Italy providing incredible services with opulence. You will feel like being in an oasis in the middle of one of Italy's best resorts with frescoed walls, painted ceilings, silky linens, a 15th-century palazzo, and perfect gardens.
Within the confines of this fantastic resort, there is a private park that rivals the splendor of many of Florence's top attractions. The resort resembles a museum with fountains, old trees, and historical monuments. You will also adore the spa and the outdoor pool, which will help to reduce your stress levels.
2. Hotel Santa Caterina, resort in Amalfi Coast
It is a resort surrounded by magnificent sea views. It has rooms that attract the beautiful Amalfi blue, with a jacuzzi tub, luxurious canopied bed, and Italian ceramic floors. The resort staff members make fantastic dinner arrangements for their guests.
They serve them freshly grilled fish by arranging a perfect dinner table in front of cliffside views with stunning decorations done with deep pink bougainvillea blossoms. Naturally, guests prefer to enjoy the resort's luxurious amenities more than to go outside to explore more.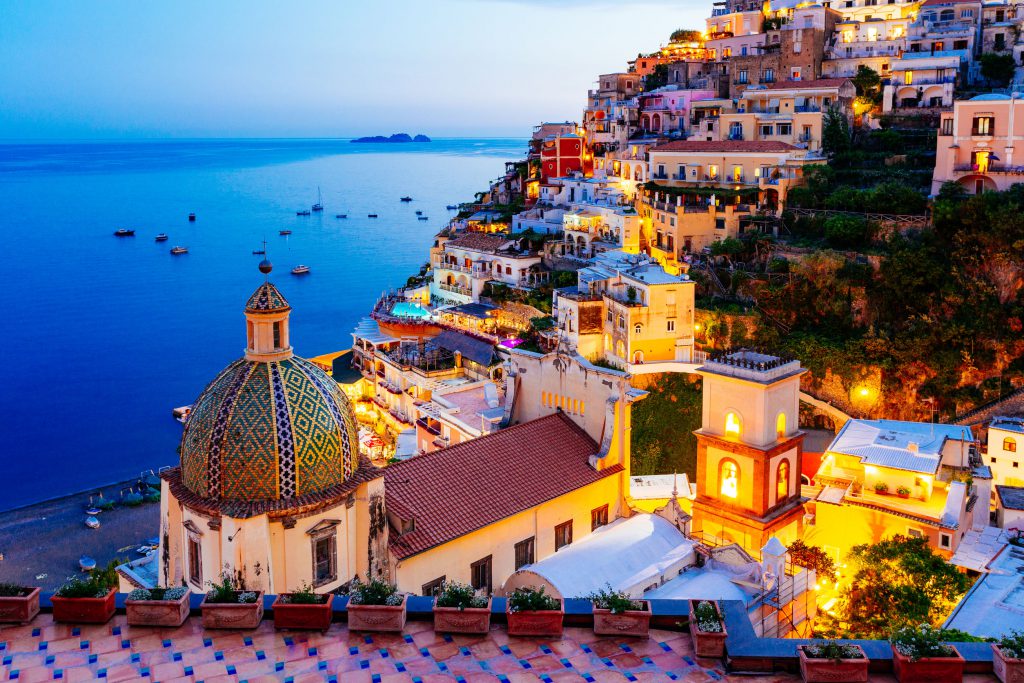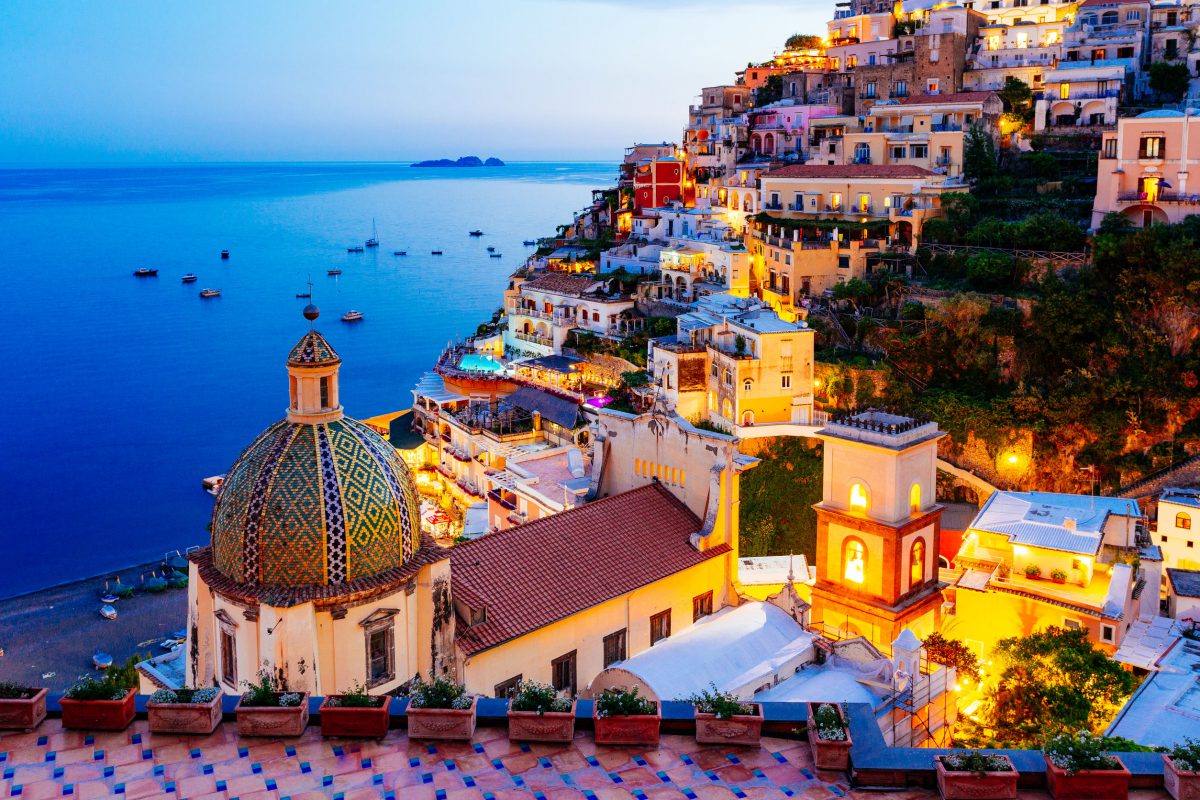 3. II San Pietro di Positano, resort in Positano
It is a private beach resort with a tennis court near the seaside. Guests staying in this resort can relax at the beach or enjoy playing tennis on the court. It has tiled terraces and beautifully designed jewel box guest rooms connected with the cliff's walls.
Tangerine sun loungers surround the hotel's pool. Does it not sound like a fantasy to you? Descend steps carved out of rock, pass past terraced vegetable fields, private seashore restaurant for a plate of hot, freshly made spaghetti alle vongole? Definitely, II San Pietro di Positano is a must visit.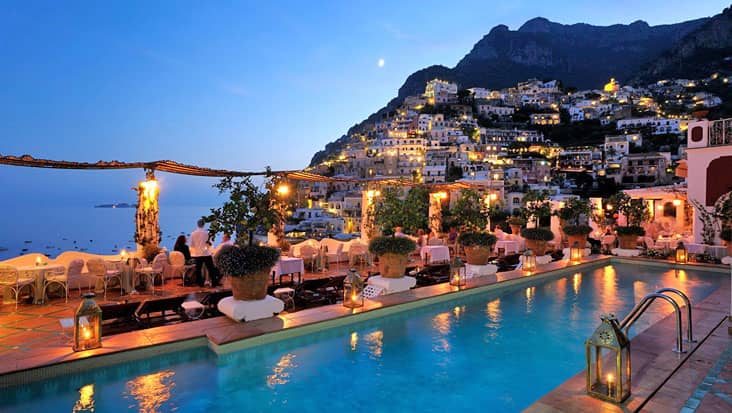 4. Grand Hotel Tremezzo, best hotel in Lake Como Italy
It is an authentic art Nouveau palace that offers a five-star luxury vacation for its guests. It has seventy-five guestrooms, fifteen suites, including eight luxurious rooftop suites, and hundred windows that face both the lake's turquoise waters and the park's blossoming greenery.
It shows the vintage symbol of Italian hospitality from operating for over a century. It is ideal for families and friends to enjoy their vacations with all the top-class amenities.
5. Borgo Santo Pietro, resort in Tuscany
It is a fascinating resort with an open terrace with oversized armchairs. The resort also has some relaxing zones, specially made for the family, to give them a wonderful experience of a retreat. The resorts also have a trampoline where your jumping tots can enjoy themselves to their fullest.
The pool in the resort is filled with natural spring water to give an authentic feel to the swimming enthusiasts. It has a dining area with an exquisite touch, and the food served here is mainly seasonal meals made with herbs and vegetables from the resort's organic garden. What are you waiting for then? Plan a getaway now.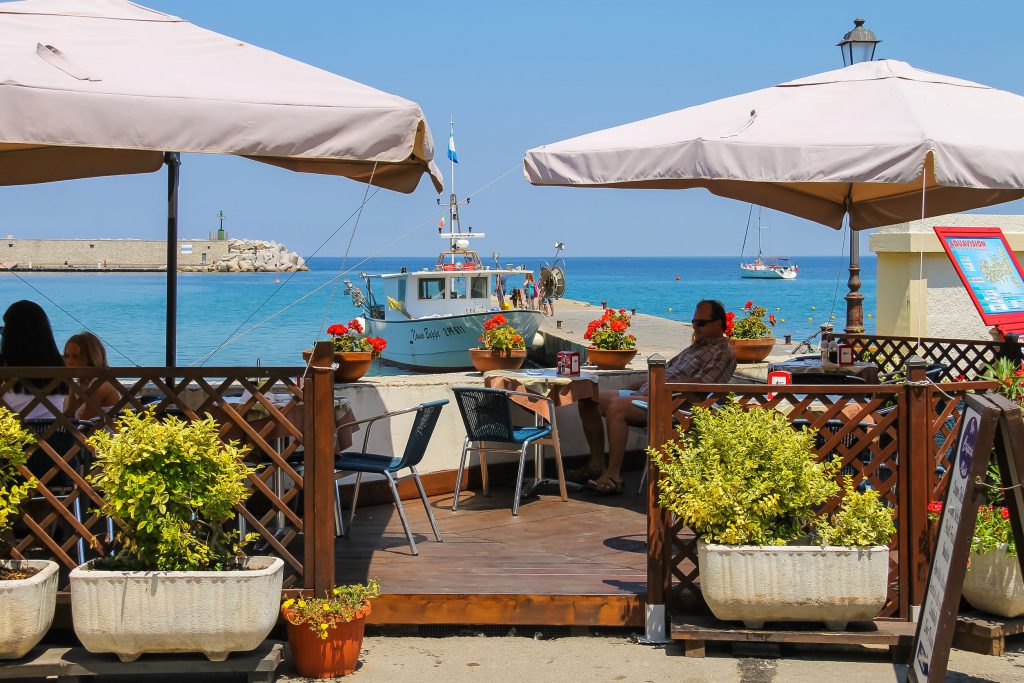 6. Grand Hotel Excelsior Vittoria, resort in Sorrento
It is situated on a rock facing the bay of Naples, with an entrance directly linking to the harbor and a private Mediterranean park. Its La Serra spa has hot tubs and massage rooms, where you can chill and relax. It also has a hydromassage area with sun beds and deck chairs.
For the guests, live music is performed regularly, where couples can enjoy quality time. When planning your Italian vacation and wanting to stay in a mind-blowing resort, the grand hotel Excelsior Vittoria, a resort in Sorrento, needs to be visited.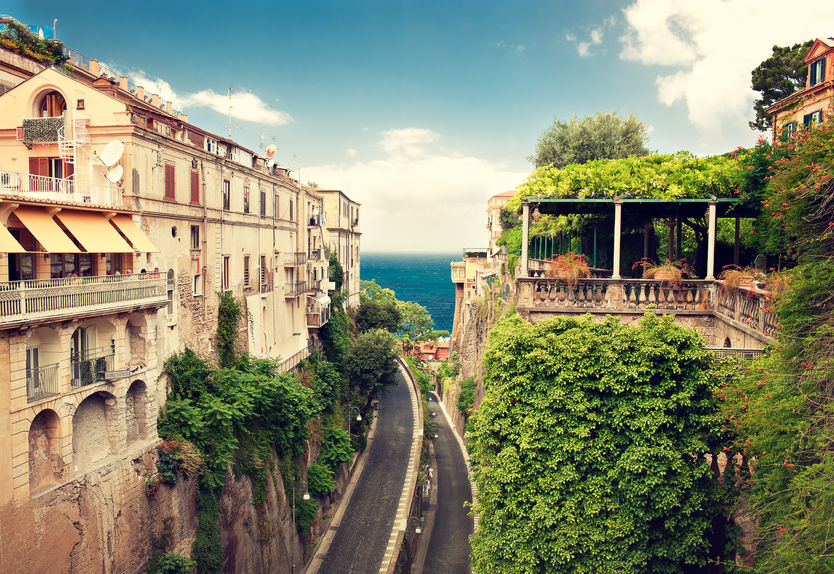 7. Hotel Caesar Augustus, resort in Capri
The resort showcases one of the most stunning views in the entire world. It is located on a cliff facing the sea in Capri. The breathtaking infinity pool with a view of the Bay of Naples, the restaurant's food with the enchanting views of the island, playing the piano on the terrace after dusk, and the lovely grounds, are some of the limelights of this resort.
Discover the blues of the resort in Capri by planning your stay in authentic suites of the resort with some spectacular views of gardens, mountains, sea, and cliffs.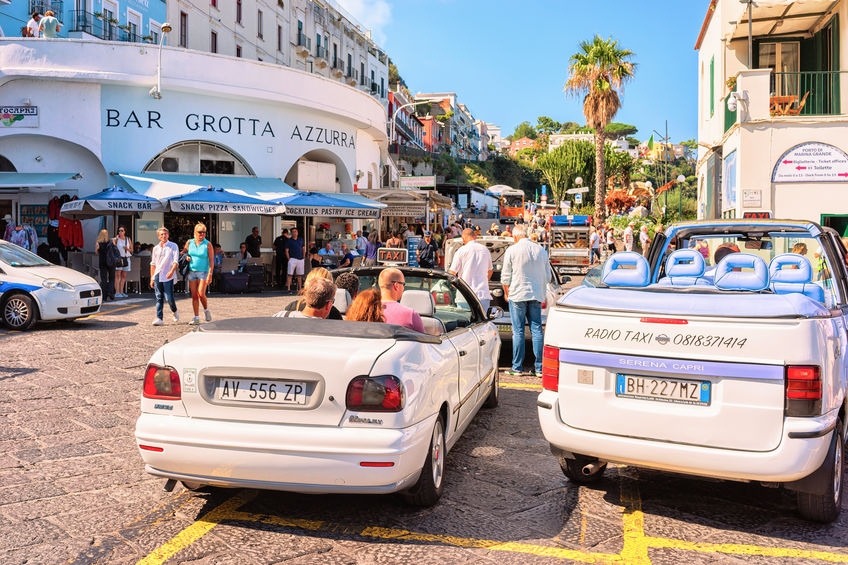 8. Villa San Michele, a Belmond Hotel resort in Florence
It offers many amenities that might improve every visitor's delight. One of the facilities is a nearby gym that visitors can utilize to work out. Visitors to the resort in Florence can explore the neighborhood and go to explore some of the popular spots.
The Artemio Franchi Stadium, the Nelson Mandela Forum, Campo di Marte Station, the Chinese Consulate General, and the Accademia Gallery are a few tourist spots near the resort. A number of restaurants, including La Reggia Degli Etruschi, Bar Pasticceria Alcedo, Piatti e Fagotti, and Terrazza 45, are at a walking distance from the resort. Plan your Italian vacation now to this resort in Florence.
9. Cipriani, a Belmond Hotel, Venice
It is a resort located on serene Giudecca Island and is one of Venice's most opulent and tranquil resorts. The location is best for those who wish to experience some peace or enjoy city life.
The resort has a boat, where guests get a complimentary ride from the resort to St. Mark's square to enjoy the nearby destinations. The resort is a perfect place to plan your stay to experience the city of love "Venice."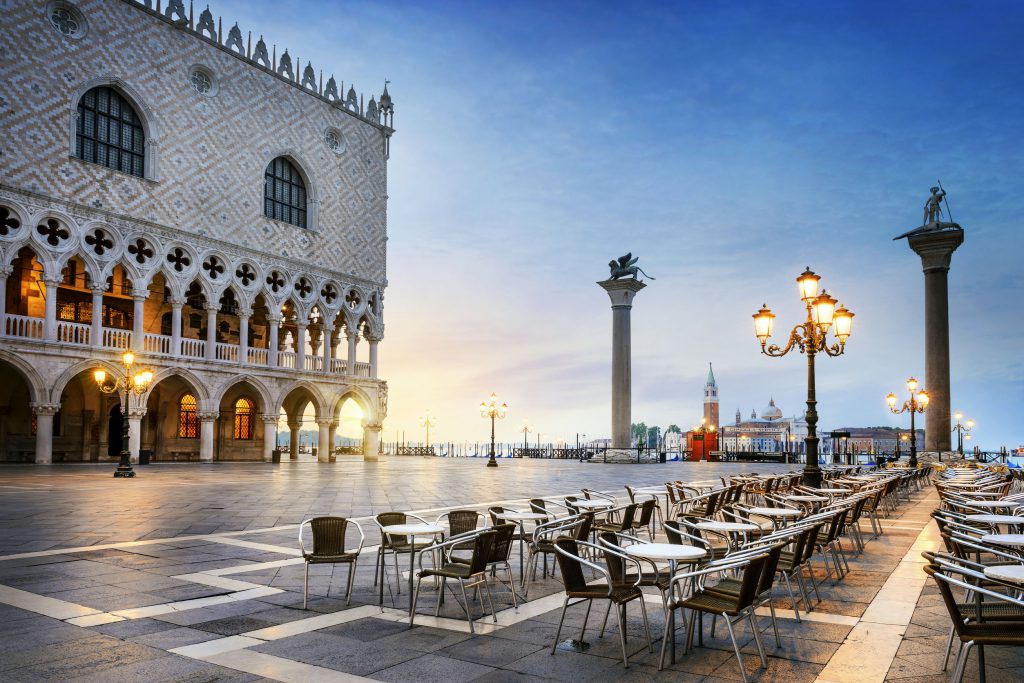 Conclusion – Plan your next vacation with Benvenuto Limos
Through this blog, you have got to know about the top nine best resorts in Italy. Now, you have all the required information you need to plan your stay in Italy. Plan travel to Italy's best resorts with Benvenuto Limos's premium chauffeur services.

Please make the most of your trip to Italy with complete luxury by experiencing some of the best Italian resorts and famous nearby destinations. To learn more, contact us now!