Naples Or Florence: How To Decide
Last Updated On:

September 22, 2022
Naples Or Florence: How To Decide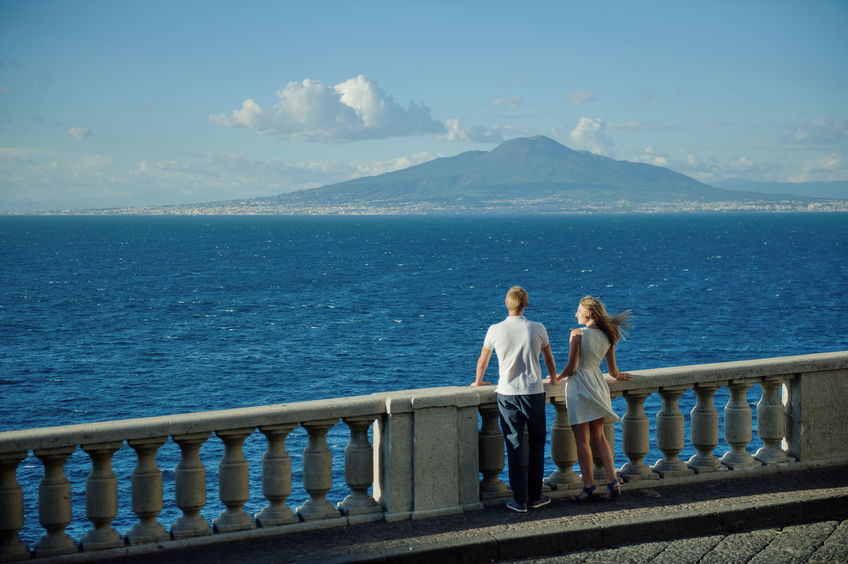 Naples or Florence! Confused about these two destinations for your next Italian vacation? Well, this should not be too hard to make a decision. Both are Italy's epic destinations.
Naples sits near the seashore, and Florence is inland. Naples has full of life metropolis energy, whereas Florence is a Cradle of the Renaissance.
Still not sure between these 2 cities and thinking of planning a trip to Italy? But only have time to visit any 1 of these cities, then here is a full guide for you to choose between Naples and Florence.
Weather To Look Out For In Naples And Florence
Naples
The best time to visit Naples is between April-June, during the time of spring. Explore its heart, the historic center with narrow streets and tall buildings.
Temperatures climb to mid-30 degrees Celsius in August, resulting in hot sightseeing conditions. But, this will not impact its cool breezing beach atmosphere. So, if it is a beach vacation you are planning with some sightseeing, then the temperature is bearable.
Florence
If you are looking for a non-crowdy place, then Florence is good to go in the off-season, during winter. The city is small and crowded during spring and summer, leading to an unbearable temperature.
During the off-season vineyards of Florence are not good to go, but its' worth avoiding the extra prices. But if you are a freak to visit the place during the on-season and love the crowd, then you must plan a vacation to Florence.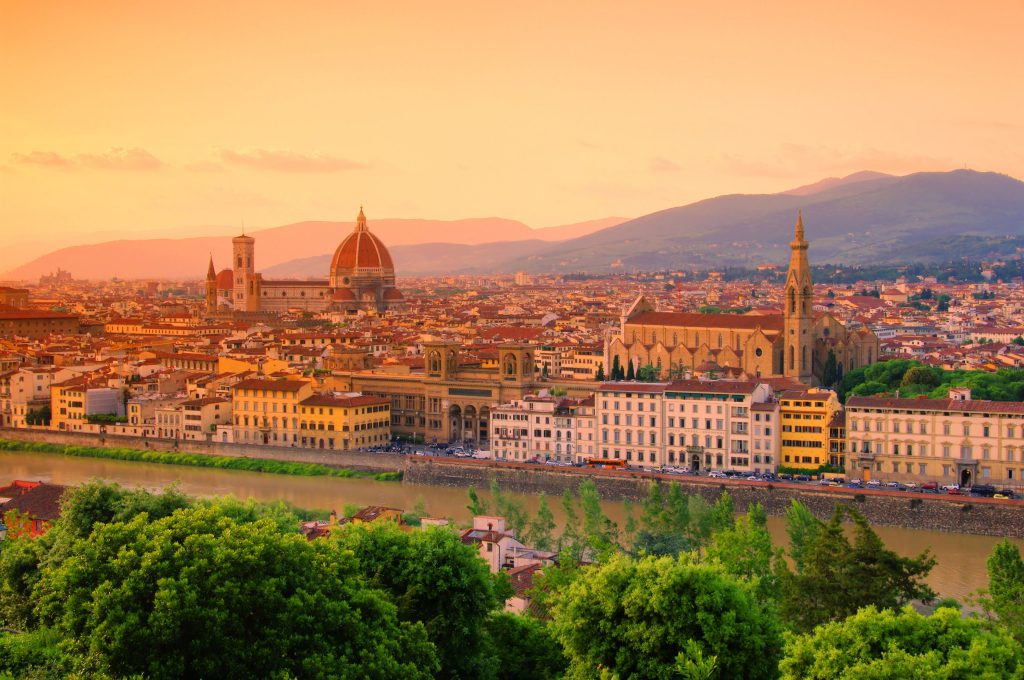 Top Attractions You Must See In Naples And Florence
Naples
The World Heritage Site of UNESCO, with beautiful architectural buildings, is visited by history lovers.
Naples' top attractions include museums like Cappella Sansevero, which features a famous statue, "The Veiled Christ". Naples' old quarters' beautiful Baroque architecture is a must-visit.
The artwork by Caravaggio is a must-see.
A chain of fascinating underground tunnels, archaeological museums, palaces, cathedrals, and castles, displaying the best Pompeii artifacts is also an eye-catcher.
The archeological museum in Naples, "The Museo Archeologico Nazionale Di Napoli," is highly recommended for dinosaur bones.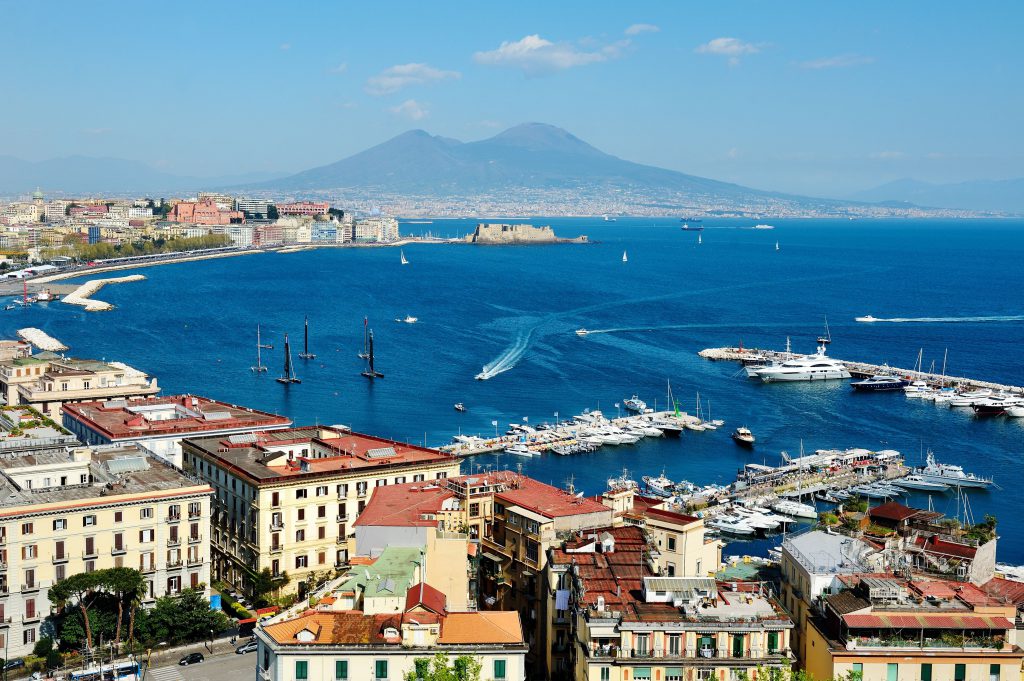 Florence
Its small geographical area cannot fool you. Florence's top attractions are its historical sites which are on the bucket list of many. If you are a trek lover, you can do a trek to the top of the Duomo or the Uffizi Museum to look for a beautiful landscape.
You can also reach the tower of Palazzo Vecchio and take a bus ride to San Miniato to experience some panoramic views of the city. And then take a ride to the famous Ponte Vecchio for the sweetest taste of gelato.
If you are a greenery lover, then Boboli Gardens is a must-visit.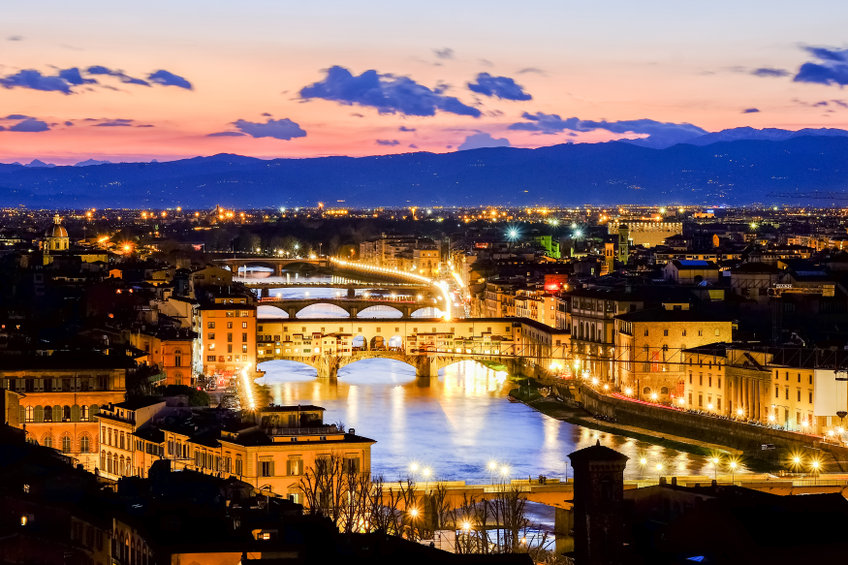 Food And Drinks You Should Not Miss In Naples And Florence
Naples
It is known as the birthplace of Pizza. If you are a pizza lover and want to try some big restaurants, Pizzeria Sorbillo and Pizzeria Di Matteo is the best option. But as someone who wants to experience some vintage and authentic place to enjoy your dining, Antico Pizzeria Port Alba is the best option.
Some seafood will always be on the menu card, as the city is near the sea. If you have a sweet tooth, you must try the Sfogliatella, a shell-shaped pastry filled with almond paste.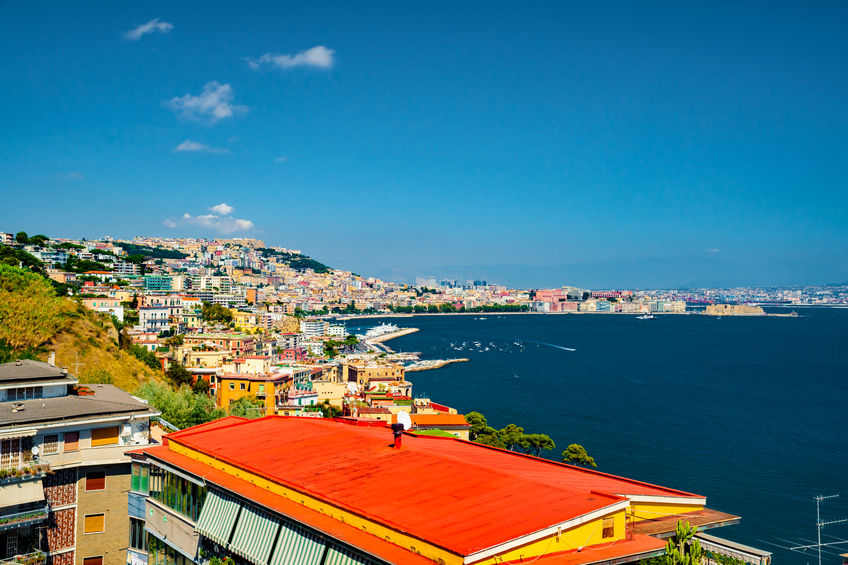 Florence
It is best known for its huge Bistecca Alla Fiorentina (T-bone steak), wide Ribbon Pasta served with mushroom ragus and Florentine salami.
Al Antico Vinaio, you can taste the world's best Sandwich, but it will be no new if you go through a big queue to get it.
If you are a wine lover, you can have a glass of good wine at Chianti.
Naples
You can also have a tour of the stunning Amalfi Coast to explore some picturesque cliffs, beaches, and historical villages with narrow streets.
You can also opt for a ferry ride from Naples port and travel to the nearby islands like Volcanic Ischia, famous for its natural hot springs, and celebrity favorite Capri, famous for its jaw-dropping scenery and shopping.
If you are a nightlife lover, you will love Naples because the people there show enthusiasm after dusk. The streets will also get filled with the cool Neapolitan crowd.
The bohemian crowd will attract youths' energy to the city through its wide range of nightclubs.
You'll find everything from big brand clothing to small shoe shops for shopping lovers.
At Chiaia District, you will spot some luxury brands. Resina market is a place for all the vintage shopping.
And, if you want to gift some artistic items, then buying from Naples' shopping streets is the best option.
Florence
The city is interlinked to other cities in Italy, such as the Siena; you will get a medieval experience here. The famous Venice is a couple-friendly destination. And Bologna for food lovers who want to enjoy some different tastes of food.
But, the beautiful Tuscan countryside is the best area to explore from Florence. It is an area known as the birthplace of the Italian Renaissance and for the foundations of the Italian language.
Gucci and Ferragamo are the best options for you if you are a shopping buff of luxury goods. Oltrano district, on the other side of the river, is also famous for its vintage clothing and some boutiques.
You can also opt to go to Ponte Vecchio for an iconic shopping experience on one of the only bridges in the world filled with shops.
Budget And Accommodation You May Consider In Naples Or Florence
The more popular the destination is, the more the prices go up. Both Naples and Florence provide a good range of hotels that suit your budget and comfort.
Santo Spirito, San Lorenzo, and San Frediano are some hotels located in nearby districts of Florence. However, they are a little far away from the city center, but you'll still be able to explore Florence's famous sights.
If budget is not a problem, many hotels are located in beautiful renaissance palaces. The Ad Astra and the Palazzo Guadagni are the best options here.
It is easier to find affordable accommodation in Naples than in Florence. The stay is cheaper so you can easily stay in the city center.
Chiaia is famous for its fantastic sea views, with some good hotels and nearby shopping attractions.
If you want a real feel of Italian life, staying in the narrow streets of Quartier Spanoli in Naples will make your heart happy.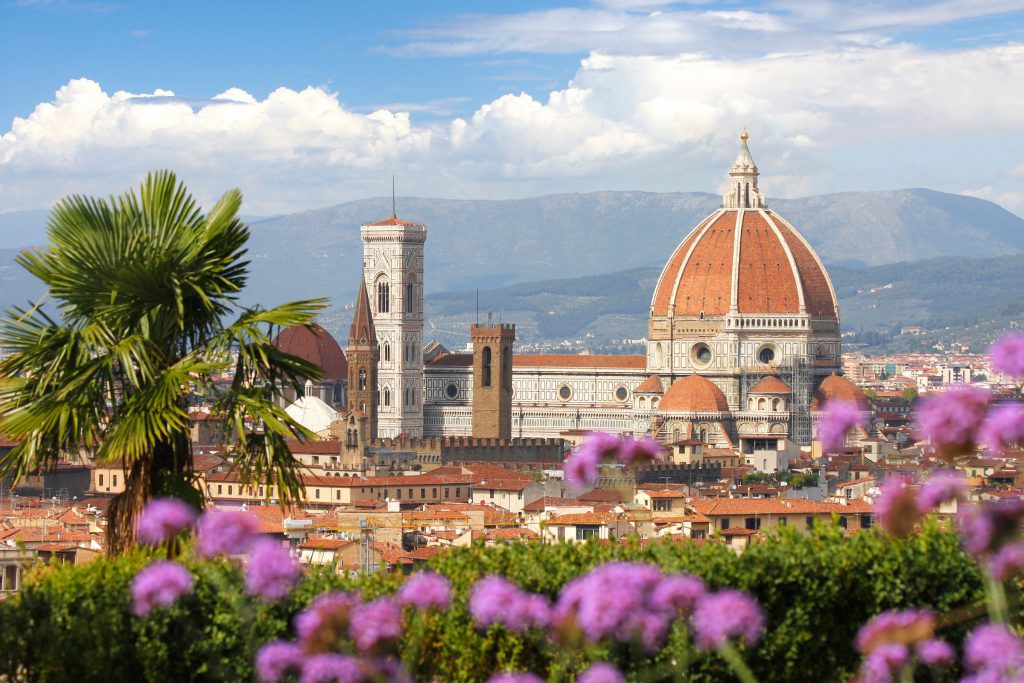 Conclusion: Book Your Next Italian Getaway With Benvenuto Limos
So, these two Italian cities will give you different Italian vacation vibes. No doubt that once in a lifetime, the Italian city Florence is a chance for you to explore the work of the masters of the Renaissance and wineries. The city will also give you a couple-friendly opera vibes. On the other side, Naples will give you a close view of Italian life, with its nightlife full of lives.

But how to travel to these cities and their nearby attractions is a big question. Right?

Don't worry; let Benvenuto Limos plan the best traveling experience for you.

We are a Private Limousine and Tour company, with a 5-star excellence rating by our previous clients. We offer services that include safe, secure, comfortable, and luxurious transport facilities according to your needs and specifications, so you can enjoy your vacation without worrying about a ride.

We are here to offer you services that are 100% customizable to fit your preferences. Client needs are our priority, so don't worry. Connect with us or raise a request on our page to get our services for your next Naples and Florence tours.