How to Plan the Perfect Rome Itinerary for First-Time Visitors
Last Updated On:

February 22, 2023
How to Plan the Perfect Rome Itinerary for First-Time Visitors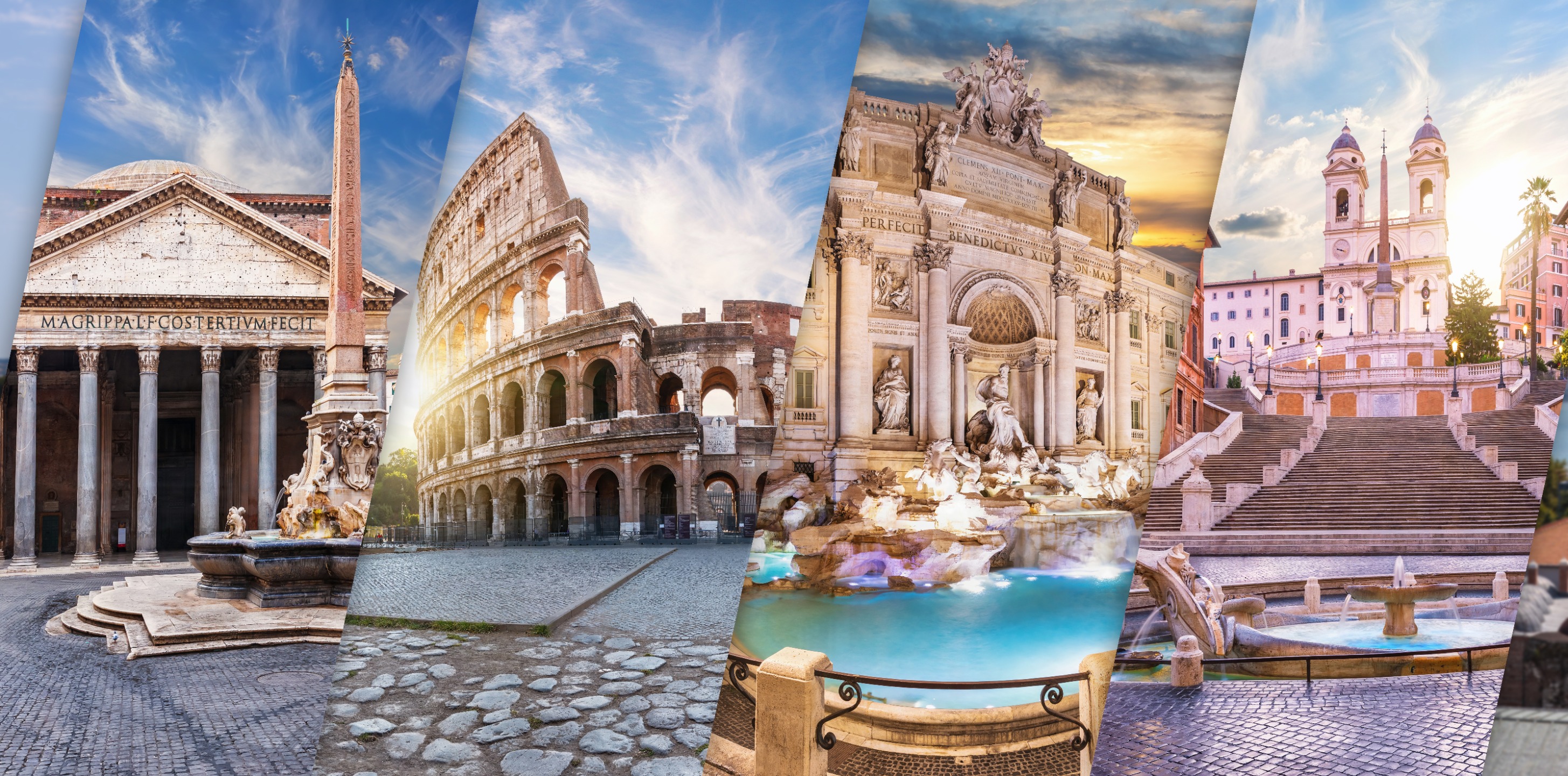 Ciao! Welcome to the Eternal City, where the past meets the present in a stunning collision of art, culture, and history.
Italy's capital, Rome, is one of the world's most famous sightseeing destinations, and for a good reason. From the iconic Colosseum to the breathtaking Vatican City, there is no shortage of sights to see and experience in this incredible city.
But with so much to see and do, it can be overwhelming for first-time visitors to plan their itinerary. That's where we come in. In this guide, we'll take you step by step on how to plan the perfect itinerary for Rome, Italy.
We'll cover everything from the best-guided tours in Rome to the top city sightseeing spots. So, whether you're planning a trip to Rome or just dreaming of your future adventure, sit back, relax, and let's get started!
Master the Art for Planning A Trip To Rome: Step By Step Guide!
From the city's breathtaking sights to the best-guided tours in Rome, we've got you covered. Whether it's your first-time visit to Rome or you are a seasoned traveler, our comprehensive guide will assist you in making the most of your trip.
So pack your carry-on, and get ready to immerse yourself in the enchanting charm of the Eternal City.
Step 1: Determine the Length of Your Trip
As a traveler, it can be difficult to determine the perfect time to spend in a city like Rome. There are various factors to consider, from your interests and budget to the must-see sights and activities in the area.
While seeing the city's highlights in just a few days is possible, many visitors need more time to truly appreciate all Rome offers.
If it's your first-time visit to Rome, we recommend setting aside at least four to five days to explore the city. This will give you ample time to visit iconic monuments like the Colosseum and the Vatican and indulge in some of the city's renowned culinary offerings.
However, if you have specific interests or want to delve deeper into the history and culture of the city, consider extending your stay to a week or more.
No matter how long you plan to stay, a trip to Rome will surely be a memorable experience filled with incredible sights, sounds, and tastes. Take the time to plan your trip carefully, and you're sure to create unforgettable memories that will last a lifetime.
Step 2: Set Your Travel Priorities
From ancient landmarks to world-class museums and galleries, the city has something for everyone.
But with so much to see and do, it can be intense to plan your itinerary. That's why setting your travel priorities and focusing on what matters most to you is important.
Set your travel priorities by creating a list of must-see sights and experiences in Rome. This might include iconic landmarks like the Colosseum and the Pantheon or cultural institutions like the Vatican Museums and the Galleria Borghese. Consider prioritizing experiences like tasting authentic Italian cuisine, exploring local markets, or taking a walking tour of the city's historic neighborhoods.
Once you have a list of potential sights and experiences, it's time to prioritize them based on your interests.
If you're a history buff, you should focus on ancient landmarks like the Forum and Palatine Hill. On the other hand, art lovers may want to prioritize visits to the city's renowned museums and galleries. Foodies can seek authentic local eateries and markets to taste Rome's culinary delights.
Remember, it's important to prioritize what matters most to you during your time in Rome. By focusing on your personal interests and travel goals, you'll be able to create an itinerary tailored to your needs and ensure an unforgettable experience in this stunning city.
Step 3: Plan Your Transportation
While planning a trip to Rome, transportation is one of the most important considerations. The city has various transportation options, from buses and trams to taxis and private car services.
By taking the time to understand your options and plan your transportation in advance, you can save time and money and avoid any unnecessary stress during your travels.
Buses and trams frequently run throughout the city, and tickets can be purchased at kiosks or on board the vehicles. However, navigating the system can be confusing, so planning your route and giving yourself plenty of time to get where you need to go is important.
Private car services like Benvenuto Limos are popular for those who prefer a more comfortable and convenient option. These services offer personalized transportation options tailored to your specific needs and preferences.
You can choose from various chauffeur-driven vehicles, including luxury sedans, SUVs, and vans, all of which are driven by professional and knowledgeable drivers who can help you easily navigate the city.
Step 4: Create Your Itinerary
When creating a memorable and manageable itinerary for your trip to Rome, there are a variety of itinerary-planning resources available to help you make the most of your time in the city.
One great option is to book a guided tour in Rome, which can provide you with a more in-depth and personalized experience of the city's top sights and attractions. Guided tours can be tailored to your interests. They can provide valuable insights and historical context.
Another popular option for planning your itinerary is Rome city sightseeing tours. This is a great way to see the city's top landmarks and attractions at your own pace, with the flexibility to hop on and off at different stops throughout the city.
To get started on your itinerary planning, check out the itineraries for different lengths of stay, such as 2 days, 3 days, or 5 days, from reputable tour operators. These itineraries can provide valuable insights into what to see and do in the city and support you in making the most of your time in Rome.
Step 6: Book Your Tours
Booking tours in advance is important in creating a seamless and stress-free Rome itinerary. There are many popular tours, and booking early can help you secure your spot and avoid disappointment.
From guided tours of Rome's top attractions to skip-the-line tickets, and off-the-beaten-path experiences, there is something for every type of traveler.
Guided tours in Rome are a great option for those seeking a more personalized and tailored experience. You can choose from tours catering to specific interests, such as food and wine, history and culture, or art and architecture.
Skip-the-line tickets are also popular for avoiding long lines and crowds at popular attractions such as the Colosseum or the Vatican. These tickets can save you valuable time and allow you to make the most of your itinerary for Rome, Italy.
If you're looking for something more unique and off-the-beaten-path, consider booking a tour that takes you beyond the typical tourist hotspots. There are many hidden gems in Rome, from quiet piazzas to charming neighborhoods, that can provide a more authentic and memorable city experience.
Experience the Best with Benvenuto Limos: Ultimate Guided Tour In Rome!
Planning a perfect Rome itinerary requires careful consideration of various factors, including the length of your trip, travel priorities, transportation options, and tour bookings.

Booking your tours in advance ensures you have the best possible experience. By planning ahead and booking with reputable tour operators like Benvenuto Limos, you can rest assured that your tours will be well-organized and seamlessly integrated into your Rome itinerary.

So, whether you're looking for a guided tour in Rome or skip-the-line tickets to the Colosseum, book your tour today and start planning the trip of a lifetime to the Eternal City.