Experience The Best Rome Theaters And Opera Houses
Last Updated On:

September 22, 2022
Experience The Best Rome Theaters And Opera Houses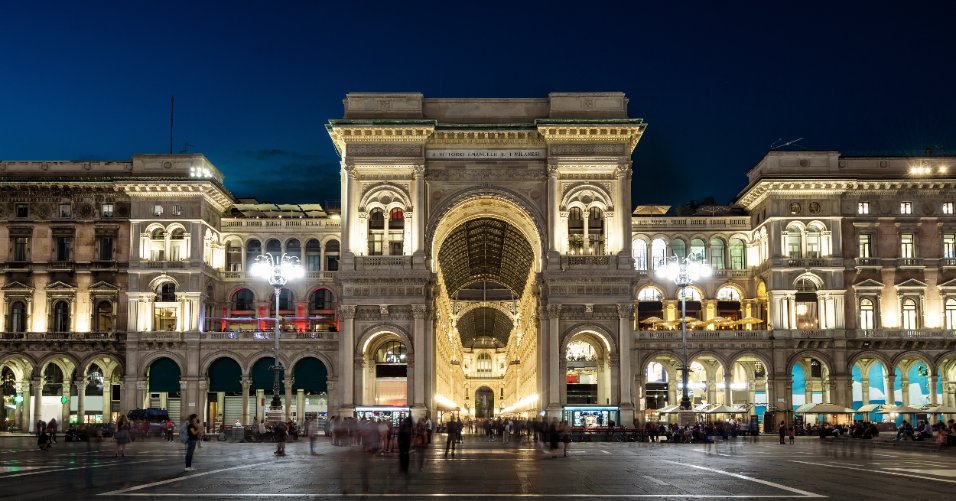 Rome is a popular destination loved by most people globally. The cultural capital of Italy has the maximum number of theaters and opera houses showing an inside view of the Roman culture. Different performances are organized in these theaters like musicals, comedy, ballet, concerts, and operas for you to enjoy.
In Rome, you can find the best theaters and opera houses to enjoy an artistic evening.
The Top 10 Best Theaters and Opera Houses in Rome
Teatro dell Opera
Teatro dell Opera, built-in 1890, is a theatre in Neo-Renaissance Style (a style from the 19th century, which is neither Gothic nor Greek but is inspired by different Italian styles). Worldwide famous artists perform in this famous international theater. This theater has an occupancy of 1600 guests. Ballet and opera performances are organized between September and June. If you love open-air theater, you can visit Teatro dell Opera during summer.
Teatro Argentina
Teatro Argentina was built in 1732, showing the cultural sight of Rome. It is a theater famous for classical and modern performances. Around 700 guests visit the theater to watch different performances. The theater has hosted famous artists, Gioachino Rossini and Verdi. If you love the ancient culture of Rome, then the theater is the best choice.
Teatro Sistina
In 1949, the theater was inaugurated as a cinema theater. Ministry of cultural heritage and activities 2003 renovated the theater as the theater for Italian music. It is one of the biggest theaters in Italy with an occupancy of approx. 1565 guests. The theater is a perfect choice if you want to experience good Italian music.
Teatro India
Teatro India was inaugurated in 1999. It is one of the famous theaters from the 20th century, hosting performances that symbolize history. Rome's history has its unique definition. If you want to experience the same, Teatro India is a must-go.
Teatro Olimpico
Teatro Olimpico was built in 1936. The theater was named a UNESCO world heritage site in the year 1994. The theater is one of the 3 theaters from the early renaissance period. Performances like musicals, dance, and cabaret, are performed live.
The International Dance Festival of Rome is organized annually from March to June. Suono dell' Olimpico festival in the spring and the classical plays in the autumn are also hosted in the theater. Every performance hosted in the theater has a limit of 400 guests. To experience Rome's diverse culture, you must visit the theater.
Teatro Brancaccio
Earlier in 1929, when the theater was inaugurated, it was named Teatro Morgana. But when it got renovated, its name changed to Teatro Brancaccio. It has a space for 1680 seats in its auditorium and 2 balconies. Great musicals, ballet, and opera performances are performed live. The audience enjoys a great experience in the theater.
Teatro Quirino – Vittorio Gassman
The theater was inaugurated in the year 1871 near Trevi Fountain. The theater is the host of mesmerizing lyrical performances. Many lyrical performance artists like Vittorio Gassman and Paolo Stoppa have performed in this theater. With 850 guest occupancy, the theater hosts a variety of live cultural performances. For a soothing vibe, you have to visit the theater.
L'Ambra Jovinelli
L'Ambra Jovinelli is the theater that hosts only comedy performances. Giuseppe Jovinelli, who built the theater in 1909, wished to build a simple theater. But, in 1982, the theater was burned and shut until 1990. The theater again got renovated as a comedy theater in 2001. If you want to refresh your mood with Italian comedy, you must visit L'Ambra Jovinelli.
Teatro Salone Margherita
The theater was built in 1989 and was named after Queen Margaret. Earlier, the theater was also opened as a Café Chantant, where people could dine, drink, and chill before the performances. But in 1998, the theater was recreated as an operational theater for lyrical, comedy, and burlesque performances. Still, the theater offers a special menu to dine in. You can enjoy food and performance if you visit the theater for a calming evening.
Accademia Nazionale di Santa Cecilia
Accademia Nazionale di Santa Cecilia is the world's oldest musical theater, built-in 1585. The theater is named after the patron saint of music. Earlier, the theater played the host for local musicians. At present, the theater hosts live performances of well-known great musicians. Music lovers are delighted after experiencing great music performed in the theater. Accademia Nazionale di Santa Cecilia is the perfect theater for you if you are a music lover.
Let Benvenuto Limos plan a trip for you to Rome Theaters and Opera Houses.
The travelers enjoy some great performances in the famous theaters and operas of the Italian capital. But to travel to these Rome theaters and opera houses, you need a vehicle. You can easily opt for Benvenuto Limos Chauffeur Services, well-designed with all the facilities to make your travel comfortable, secure, safe, luxurious, and fun experience.

What are you waiting for?

Plan your next travel with Benvenuto Limos. Call us now to book a vehicle for your next travel. You can also raise a quote request on our page.