Uncover the Best of Sorrento with Top Tourist Attractions
Last Updated On:

September 15, 2023
Uncover the Best of Sorrento with Top Tourist Attractions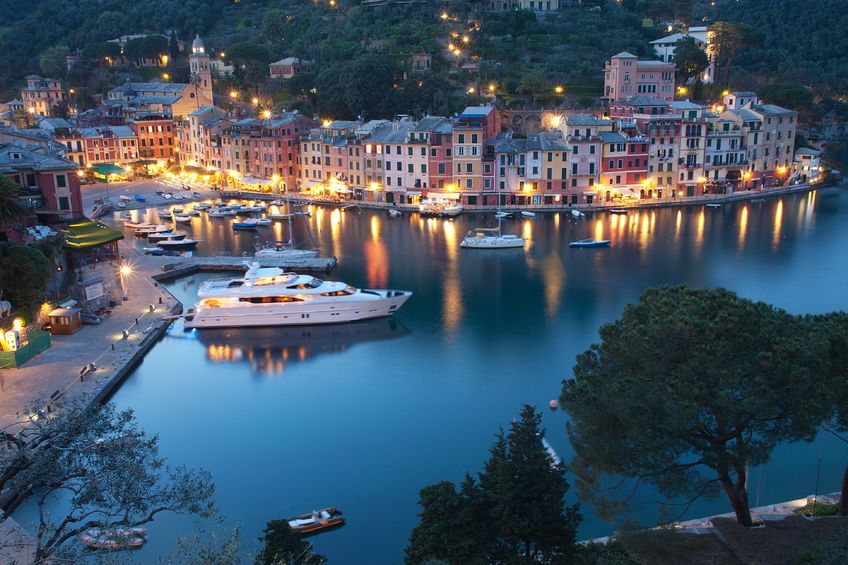 Until April 2023, the beautiful shores of Italy have already welcomed over 10.2 million tourists from around the globe, each seeking a taste of the country's unique offerings.
Sorrento stands out as the most favorable and enchanting destination among the many choices.
This nearshore gem has an irresistible allure that captivates the hearts of travelers, making it a top choice for both international and domestic explorers. Hold on tight as we take you on a journey to unravel the wonders of this enchanting city like never before!
Are you ready to be mesmerized? Let's dive in!
Sorrento: A Must-See in Italy
Are you dreaming of turquoise waters, sun-kissed cliffs, and charming streets? Sorrento is the stuff of dreams, and reality intertwines with paradise, creating a vacation experience like no other. 
Where is Sorrento Italy?
Sorrento, a captivating coastal town, is nestled in the Sorrentine Peninsula of the Campania region in Southern Italy. Its strategic location offers easy access to a myriad of iconic Italian destinations.
Located in close proximity, you'll find the world-renowned Amalfi Coast, a mere 50-minute bus ride, or an even shorter car journey. This proximity makes Sorrento an ideal base for exploring the enchanting landscapes and vibrant culture of Southern Italy.
What Makes it Among the Best Cities in Italy?
First, it's a gateway to Italy's hottest spots – Rome, Florence, and Naples. Imagine hopping on board our luxurious fleet of chauffeur-driven automobiles, cruising in style and comfort as you explore all these Italian gems.
But wait, there's more! Sorrento isn't just about its convenient location; it's a feast for the senses. With its vibrant street life, quirky shops, and mouthwatering cuisine, this offshore wonderland has something for everyone.
Whether you're a history buff, a foodie, or a beach bum, Sorrento will whisk you away to cloud nine, which makes every moment feel like a dream come true.
Best Time to Visit Sorrento?
The optimal time to explore Sorrento is during the high season, from April to October. This period offers pleasant weather, vibrant festivals, and a bustling atmosphere that adds to the city's charm.
However, if you prefer a quieter experience, visiting during the shoulder seasons (spring or fall) can also be rewarding, as you can savor the region's beauty without the crowds.
5 Interesting Facts About Sorrento
These facts will help you to explore the unknown side of Sorrento; let's look at them:
1.    Sorrento's Authentic Limoncello – Zesty Delight
Taste the original Limoncello, a unique liquor made from Sorrento's sun-soaked lemons, offering a perfect balance of tanginess and sweetness.
2.    Sophia Loren's Cinematic Legacy in "Scandal in Sorrento"
"Scandal in Sorrento" showcases Sorrento's beauty and adds to Sophia Loren's fame as Italy's beloved movie star.
3.    Piazza Tasso – Vibrant Activity Hub
Piazza Tasso, named after a poet, is a bustling square by day and a charming spot for evening strolls with stunning views.
4.    Francis Marion Crawford – Sorrento's Literary Connection
American writer Francis Marion Crawford lived in Sorrento at the historic Hotel Cocumella and Villa Crawford.
5.    Gnocchi alla Sorrentina – Mouth Watering Italian Classic
Enjoy Sorrento's iconic Gnocchi alla Sorrentina, a delightful dish with potato gnocchi, tomato sauce, and heavenly cheeses.
How to Reach & Best Transportation Option for Day Trips From Sorrento?
Sorrento offers excellent connectivity with various transportation options, making it a breeze to get there. Whether you prefer the convenience of a train, the flexibility of a bus, or a ferry's scenic allure, Sorrento welcomes travelers from major cities and airports. Your adventure begins as soon as you set foot in this shoreside paradise.
We recommend you reserve chauffeur-driven vehicles; by this, you'll immerse yourself in numerous places while savoring awe-inspiring vistas. It's the epitome of convenience, whisking you to Sorrento and neighboring cities, unlocking a world of exploration. With many tours at your disposal, effortless wanderlust becomes your cherished reality.
5 Things to Do in Sorrento: Exploring Mediterranean Charms
Let's unveil an array of captivating activities and attractions that make Sorrento an unforgettable destination:
1.    Bask in Beach Bliss
Begin your Sorrento escapade with a leisurely beach day. While there are a lot of popular beaches, the below three are must-go serene spots to soak in the sun and sea:
Marina Grande
Marina Piccola
Bagni della Regina Giovanna
2.    Savor Gastronomic Delights
Indulge your taste buds with Sorrento's mouthwatering cuisine. Treat yourself to Gnocchi alla Sorrentina, spaghetti alla Nerano, and delectable fish and seafood dishes.
3.    Explore the Historic City Center
Immerse yourself in Sorrento's cultural heritage by exploring its historic center. Visit iconic landmarks like Piazza Tasso, Correale Palace, Vallone dei Mulini, Sorrento Cathedral, and Basilica di Sant'Antonino.
4.    Embrace Day Trips and Boat Excursions
Embark on day trips like the Amalfi Coast tour from Sorrento, Pompeii, and Herculaneum, and delve into ancient history. Cruise the captivating island with Sorrento to Capri boat tour, or venture to Ischia and Procida.
5.    Embrace Nature Through Trekking and Diving
Unleash your adventurous spirit with trekking and diving experiences. Follow paths like Nerano-Ieranto for breathtaking views of Punta Campanella and Capri's Faraglioni. Explore the renowned Path of Gods, or dive into the crystalline waters of the Vervece Island dive site.
10 Best Attractions In The City
To simplify your planning, we've curated a list of the top ten attractions in Sorrento that tourists adore. These destinations promise to make your trip truly unforgettable in every sense:
1.    Tasso Square
Named after the famous poet Torquato Tasso, this bustling square is the heart of Sorrento. It's a great place to start your exploration of the town.
2.    Marina Grande
This charming fishing village offers a glimpse into Sorrento's traditional lifestyle. Don't miss the opportunity to enjoy fresh seafood at one of the local restaurants.
3.    Corso Italia
This is Sorrento's main shopping street, lined with boutiques, cafes, and gelaterias. It's the perfect place for a stroll.
4.    Regina Giovanna
This hidden treasure provides a rare blend of rich history and breathtaking natural scenery. The ancient Roman villa and the beautiful beach are worth a visit.
5.    Basilica of Sant'Antonino
This beautiful church dedicated to the patron saint of Sorrento is known for its stunning architecture and religious significance.
6.    Pompeii
Just a short drive from Sorrento, the ancient city of Pompeii offers a fascinating glimpse into Roman civilization.
7.    Cathedral and Bell Tower
This beautiful cathedral is a testament to Sorrento's rich religious heritage. The bell tower presents panoramic views of the town.
8.    Villa Comunale
This public garden offers stunning views of the Bay of Naples and Mount Vesuvius. It's a perfect spot for a picnic or a leisurely walk.
9.    Cloisters of San Francesco
This peaceful oasis is known for its beautiful arches and lush gardens. It's a perfect place for some quiet reflection.
10. Limoncello Farm
Visit a local farm to discover about the production of Limoncello, Sorrento's famous lemon liqueur.
Experience Sorrento in Style with Benvenuto Limos
Whether you are looking to explore the charming streets of the old town, relax on the Sorrento Italy beaches, or embark on a day trip to the nearby cities, Sorrento promises an unforgettable vacation.

But to truly experience the magic of Sorrento, you need a travel partner who understands your needs and makes your comfort their priority. That's where Benvenuto Limos comes in. As a family-owned business with over 65 years of experience, Benvenuto Limos offers premium chauffeur-driven services across Italy.

With Benvenuto Limos, explore Sorrento and the Amalfi Coast in comfort and style. Our customizable tours allow you to experience Italy at your own pace. At the same time, our luxury fleet of vehicles ensures a comfortable journey. Our English-speaking chauffeurs are not just drivers but knowledgeable guides who can enrich your travel experience with their local insights.

So, why wait? Make your Italian vacation truly memorable with Benvenuto Limos.  Explore Sorrento like never before by checking out our Sorrento shore excursions and Amalfi Coast tours today!