A Trip to the Lamborghini Museum in Italy

January 31, 2019
A Trip to the Lamborghini Museum in Italy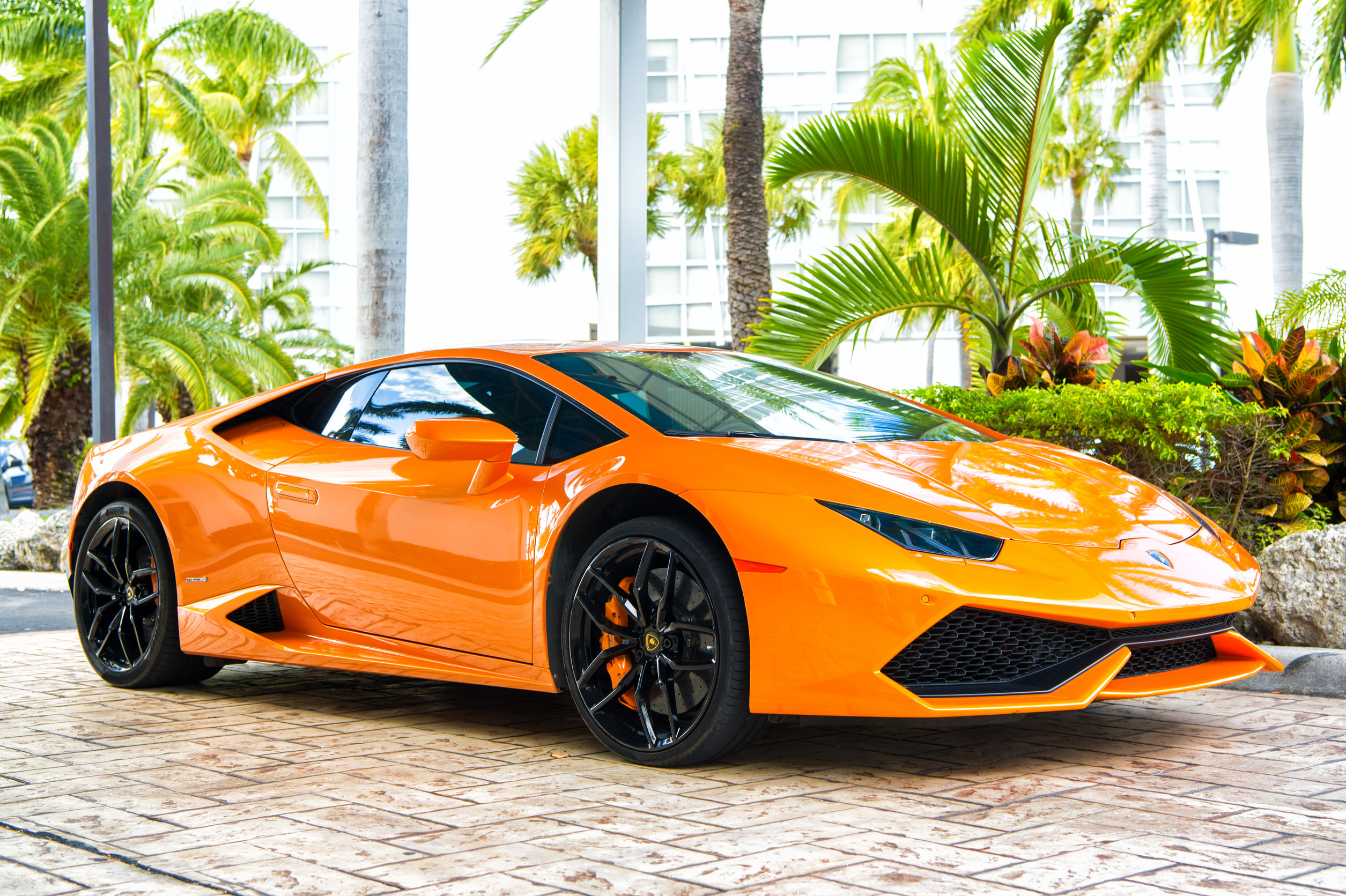 The name Lamborghini is familiar to all of us even if you're not an automotive enthusiast. This famous car producer in Italy has been making some of the most luxurious sports cars. Even if you're not a car nut, Lamborghini Museum is an addition to your Italy travel guide. So where is the Lamborghini factory? The company was established in 1963 outside Bologna, and the cars are still made there. The best thing about the Lamborghini Museum Italy which was opened in 2001 is the window overlooking the Lamborghini Factory floor to see the cars being manufactured. But according to the official site, there is an admission fee to overlook from the window. If you want to visit the museum, it is easy. Most of the websites say that you've to make the booking in advance. But when I visited the Lamborghini Museum, I didn't have to pre-book anything.
The Lamborghini Museum has a fabulous collection of cars. The cars are on display. The cars are polished to a bright shine. The older cars show signs that they are aged. If you look closely, a few cars have small nicks. Those nicks are the sign that these cars had been adored in the best possible way. These cars were driven by people who appreciated their value. The first floor of Lamborghini Museum looks like a parking lot with a variety of Lamborghini's from different decades lined up along the walls. On the second floor, there are race cars made by Lamborghini during 1980s to 1990s. Also, you'll find the window to peek onto the Lamborghini Factory. This two-story museum is a bit of eye candy.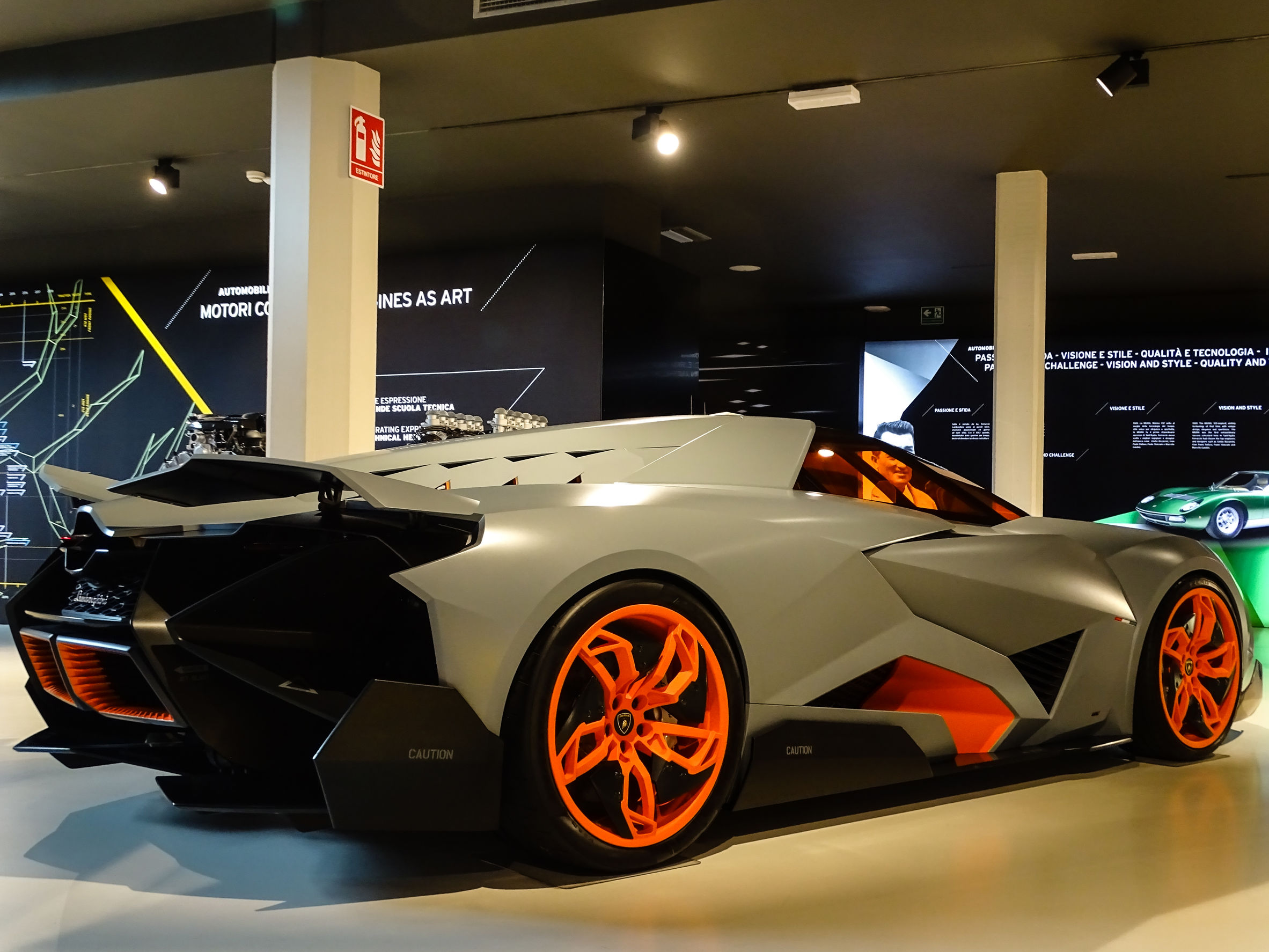 The Cars On Display At The Lamborghini Museum:
First production model made by Ferruccio Lamborghini, the company founder (1963 350GT)
The first production model of the Countach
25th anniversary Countach
Three Lamborghini models with the V8 engine
1990 Lotus F1car
Diablo Roadster from 1992
1989 Larousse F1 car
1991 LAMBO F1 car
The Lamborghini Apparel Store
At the exit of the Museum, you can find the Lamborghini Apparel store. You'll find all kinds of Lamborghini stuff like electric Lamborghini cars for kids, Lamborghini watches, jackets, hats, and many more items.
Lamborghini Factory Tour Italy
You can go inside the Lamborghini Factory, Italy. You can watch the entire assembly of a Lamborghini. To visit the Lamborghini Factory, you need to book in advance.
Some Popular Facts About Lamborghini
Ferruccio Lamborghini is the founder of the company used to drive Ferrari. When the clutch got broken, he went to the company for a replacement but got bad customer service. Then he started making his own cars.
Lamborghini is now part of Volkswagen.
It takes 130 people to handicraft the Murcielago of Lamborghini.
At first, Lamborghini used to produce tractors.
Ferruccio Lamborghini, the founder, has Taurus star sign which is the brand's logo.
How To Reach Lamborghini Museum?
If you have a car, you can easily take a trip to the Lamborghini Museum. As the Museum is not situated in a tourist area, first visit the tourist information office before you start your trip and they'll give you a map to reach there. The Lamborghini website has provided the following driving directions on their site from the town of Modena: "direction Ferrara-> direction Nonantola-> direction Bologna-> S. Agata Bolognese (around 40 minutes)."

If you don't have a car, visiting the museum is harder. You can take a bus from Bologna and reach the centre of Sant'Agata Bolognese. Then it's a five-minute walk from the museum.

You can also take a train to reach the town of San Giovanni in Persiceto, the closest city to Sant'Agata Bolognese. Then you can take a bus and stop in Sant'Agata Bolognese and a five-minute walk from the museum.

Address: Automobili Lamborghini/Museu Lamborghini via Modena 12 40019 Sant'Agata Bolognese

Hours: Monday-Friday: 10:00-12:00 and 14:30-17:00(closed on weekends)

Admission: Museum only- €10, Museum+ production line visit- €35(children aged 6-10 are allowed for free with a paid adult and children under six are not allowed)

Website: https://www.lamborghini.com