A Perfect Travel Guide To Milan
Last Updated On:

September 22, 2022
A Perfect Travel Guide To Milan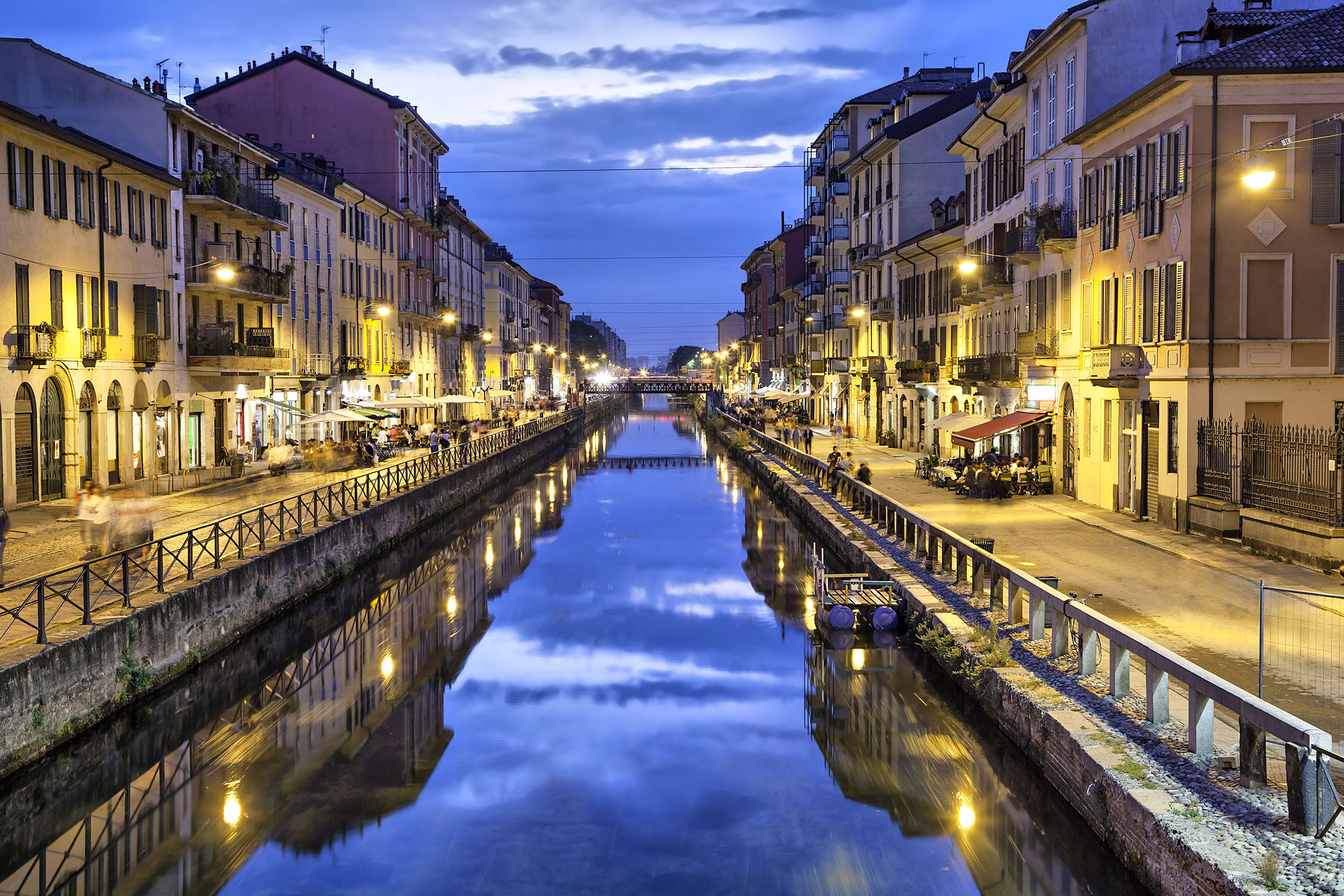 Milan is the second most populous city in Italy. It is Italy's business capital and Italy's heart for fashion which attracts tourists to its majestic vibes. It is a world-famous Italian city showcasing its architecture and reflecting its historical culture. But, Milan has a distinctive identity from other Italian cities.
Milan's food, fashion, and art galleries are famous worldwide. The Swiss greatly influence Milan's work ethic and cuisine. But, before planning a trip to Milan, Italy, you need to know everything about the Italian city. Do not worry. The article is a perfect Milan tour guide to dive into everything you need to know.
How Long to Visit Milan?
Milan is one of the big Italian cities, so it has many places to cover and many things to do. But, most of the attractions are situated in one primary zone, and you need 2-4 days to explore them easily.
In these 2-4 days you can go sightseeing, shopping, visit the famous restaurants and take a stroll on the streets at night, when in Milan. These durations of days are enough to spend your vacations and enjoy some relaxed time in Milan.
Food Tour of Milan
Milan has many places to eat. With its budget-friendly restaurants and local street food, you will get a variety of places to taste some delicious food.
When starting your day early in Milan, you can grab a pastry with a cappuccino in Taveggia, a Milanese café. But apart from these, there is more to enjoy in food and drinks in Milan. Milan's pizza and pasta at Miscusi and Gino Sorbillo restaurants are a must-try.
But first, you have to try Minestrone Milanese, Cotoletta alla Milanese, Ossobuco, Polenta, Risotto, Coffee, Negroni Sbagliato, some of the local dishes which you will definitely love, when in Milan.
You can also try some local specialists, including Osso Bucco (slow-cooked beef shin) or risotto alla Milanese, to experience some Milanese Street food. You can also enjoy some Italian flatbread stuffed with fresh ingredients.
When in Milan and looking for an authentic restaurant to eat, the food at Don Lisander (located in a beautiful old church) and Trattoria Milanese (opened in 1933) is a must-try. You can also grab a Piadina at Piadineria Artigianale Pascoli.
If you love Panzerotti, a fluffy fried dough half stuffed with tomato and mozzarella, Luini is a beautiful place to stop for a Panzerotti. And, there is no new thing if you have to wait in line to get your Panzerotti.
Sipping a beer at Berbere is the best option for you if you are a beer lover. There are also spots like Burger Wave, Cow Burger, and many more, where you can enjoy a quick meal burger.
Other than the meals or drinks, you can find yourself a sweet treat of Milanese desserts like tarts, chocolates, pastries, and many more at Iginio Massari, Pasticerria Marchesi, Pave, and Gelato Giusto.
Things to do in Milan
1. Experience an Amazing View of the City at Duomo
It is one of Milan's top attractions to visit when in Milan. It is located in the center of the city. It is an attractive cathedral that took almost 600 years to complete.
If you do not love crowded places, then you must visit the place to beat the crowd. Duomo's rooftop is a cherry on the cake, showing you some beautiful city views.
2. Spend your Day at Galleria Vittorio Emanuele
It is Italy's oldest and covered shopping center. Here you will find some famous designer boutiques, which include Prada, Louis Vuitton, and Versace. Apart from the designer boutiques, you can enjoy a happy meal at a café or restaurant in the mall.
Here is a fact about Milan, when you are in the mall, keep an eye for a bull mosaic on the floor because you will receive good luck if you put your foot on the bull's testicles and spin around. But you know what? You will not have any chance to miss it because you will see many people spinning around.
3. Experience the Nightlife at Naviglio Grande Canal
If you visit Naviglio, you will find some budget-friendly shops, bars, restaurants, and cafes. Both locals and visitors prefer to visit Naviglio at night to experience a full of life energy.
Many bars in Naviglio provide happy hour meals, including free food on buying a drink. So, if you are looking for a fantastic and budget-friendly place, Naviglio is a must-visit.
4. Visit Pinacoteca Di Brera Fine Art Gallery
If you love Italian paintings and sculptures, you will love Pinacoteca Di Brera. The art gallery has 40 beautiful rooms and an attractive sculpture garden.
The art gallery has a collection of old paintings in a restoration lab. The lab is open for the public to glance at some vintage paintings. The experts in the lab store the collection of old paintings efficiently.
5. Take a Stroll in Sempione Park
When in Milan, do visit Sempione Park on a lovely sunny day. It is an excellent picnic spot for family, friends, or corporate outings. It has plenty of trees to provide the shelter to relax and refresh by enjoying the greenery.
There are supermarkets near the park. So, if you feel like shopping for some essentials like detergents, soaps, or eatables, in that case, you can experience two things together, a day out and shopping.
Apart from these places to visit in Milan, you can experience an open bus tour, enjoy a football match at AC Milan San Siro Stadium, take a joyful tram ride or take a scenic train tour for breathtaking views of the Swiss alps.
Day Trip from Milan
If you have more than one day in Milan, you can go out of the city to visit nearby places. You can spend your day at the famous Lake Como, which is one of the best day trips from Milan, and witness some attractive towns like Bellagio by taking a ride in a water ferry from Lake Como.
You can also visit Lake Maggiore, the second largest lake in Italy. On the lake, you will find some picturesque islands and beautiful old villas to explore. Reaching Lake Maggiore is simple. You can take a train to either Cadorna or Porta Garibaldi. Once you reach, a water taxi will take you to the island and old villas.
Take a train to visit Venice from Milan. The train takes about 2.5 hours to reach Venice. Venice looks best at night once the natives go back home. So, here is a helpful suggestion for you, try to stay overnight, to experience the beauty of Venice at night. And, if not, you can also cover major places in Venice during the day.
Best Time to Visit Milan
Italy is a lovely destination to visit all year round due to its Mediterranean climate. With temperatures ranging from 19 degrees Celsius to 30 degrees Celsius, Milan's summers are hot and humid. During winters, Milan's temperature ranges from 0 degrees Celsius to 5 degrees Celsius, making the weather cold and cloudy.
So, if you plan a trip to Milan, Italy, the best time to visit is between April and June or in September or October after the peak summer season. During these months, the weather is moderate, i.e., not too hot or cold. Visiting Milan after the peak season also benefits you with the lower prices and less crowd.
Where to Stay in Milan?
Whether to stay near the attraction points or close to Milan's culture, you should have good reasons to choose the best hotels for your stay in Milan.
You can choose places like Hotel Carlton and Ciak Hostel at Centro Storico if you want to avoid the crowd and enjoy a royal experience of your stay.
Those who want to experience the lifestyle of the people in Milan should stay at the Palazzo Delle Stelline and Mandarin Oriental at Brera.
You can pick places like Hotel Cervo Milano and Hotel Windsor Milano at Porta Nuova to stay in Milan. While your stay at Porta Nuova, you can feel the artistic culture from the old times.
Hotel Mozart and Hotel 38 in China Town are the perfect places for tourists looking for budget-friendly places to stay. And, if you also like to stroll the streets, these are the best options.
Conclusion – Plan your next Milan tour with Benvenuto Limos
Milan is more than a fast-paced metropolitan city in Italy that needs to be discovered by tourists. And, to explore the fantastic Italian city Milan, you need a vehicle. You can easily choose Benvenuto Limos Chauffeur Services. Our perfectly designed cars provide all the facilities to enjoy your journey with complete safety, security, comfort, and luxury.

Do not wait! Benvenuto Limos can help you to plan your Milan trip. To book a car for your next holiday, connect with us now!

Raise a quote request on our page for further details.