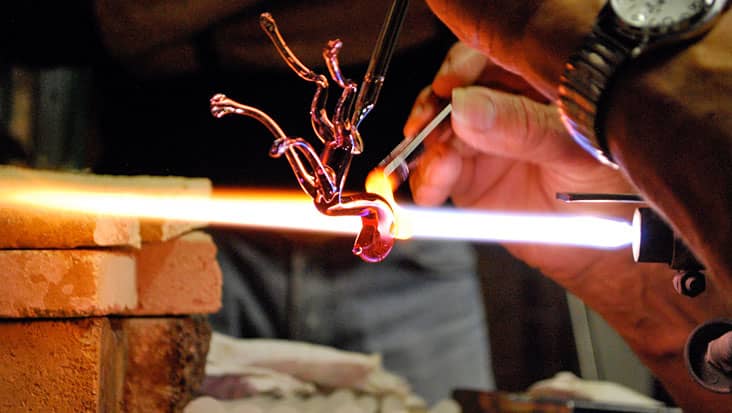 Duration 4 Hrs (Half Day)

Available Everyday of the year

FROM

1250
Drench in the Beauty of Italy While Visiting Alluring Island Regions during Venice to Murano, Burano and Torcello Tour in Luxury Chauffeured Vehicles.
Venice is a wonderful city that is known for its canal system. The scenic beauty of this area is admired worldwide. You need time & patience for exploring the different sections of this serene city. Benvenuto offers Venice to Murano, Burano and Torcello Tour that would be managed in boat taxis. The needs of the customers would be fulfilled without any inconvenience. Our chauffeur service is quite renowned in Italy which makes us popular among travelers. The three islands consist of several interesting sites that would be covered during this ride. This tour would last for four hours wrapped in comfort & excitement. It is advised that you wear easy footwear for this journey.
Venice has several amazing locations that should be explored if you are in the city. Venice to Torcello, Murano and Burano Tour is an exclusive ride that would be managed in boat taxis. You will be picked from your hotel so as to start the journey towards the Islands. The infamous glass factory situated on the Islands is very attractive. You can also check out the talented locals who showcase their artistry to the travelers. On your way to Torcello you can access the native streets where local women can be seen managing lace garments. This is a wonderful aspect of Venetian tradition that still blooms in these areas. The chauffeur will act as your guide in learning about various locations. We manage a team of English-speaking chauffeurs who are capable of conversing fluently with foreign travelers. Benvenuto chauffeur service allows the customers to select this tour package on any day of the week.
For touring inbound location we offer luxury cars that are loaded with supreme facilities. Venice to Burano, Torcello and Murano Tour is a unique ride that shouldn't be skipped. The tour package cost majorly relies on the number of passengers travelling on this tour. There are different package costs ranging from one to a maximum of eight passengers. Parking and other taxes are included in the main tour expense. You can hire a guide for this journey who will help you gain precise details about various landmarks. But do remember that the hiring cost is not part of the tour price.
Read more
Highlights
Local glass blowers in Murano and Burano.

Torcello.

Exceptional lace garments
Cost
1-2 Passengers (Water launch) 1250
3-4 Passengers (Water launch) 1350
5-6 Passengers (Water launch) 1400
7-8 Passengers (Water launch) 1450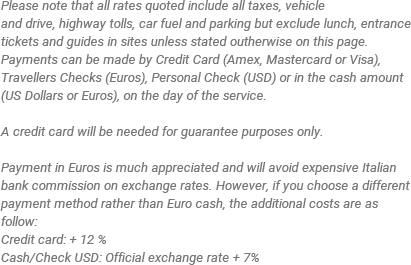 Notes
This tour includes 4 hour boat and 4 hour tour with private guide. Comfortable walking shoes are suggested for this tour. Available: Everyday of the year

Minibus/Bus City Taxes

Similar Tours at Venice