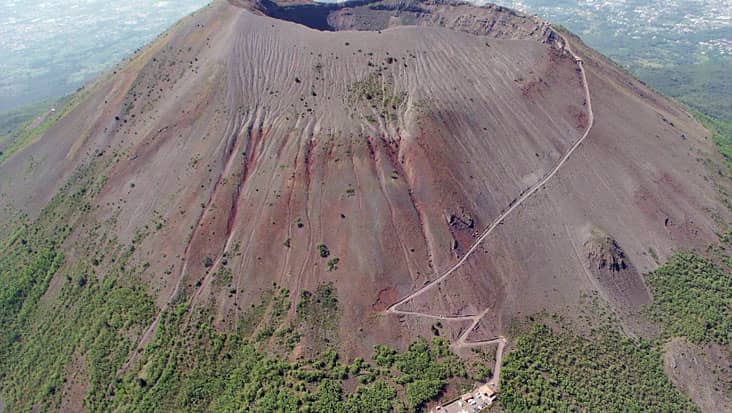 Duration 6 Hrs (Full Day Tour)

Available Everyday of the year

FROM

730
Panoramic Trip Visiting the Marvelous Hilly Stretch during Rome to Mount Vesuvius En-route to Naples in Chauffeur-Driven Cars with Other Significant Comforts.
Italy is a country that has gained supreme respect due to its marvelous landscape. Southern Italy is full of wonderful locations that must be explored. Tourists prefer touring by road since the landscape in these areas is quite appealing and enchanting. You can access a road journey from Rome to Mount Vesuvius En-route to Naples. This tour will help you learn about the various sites related to history, art and nature. Our chauffeur service is counted as the best since we offer luxury cars for travelling. This tour package will last for six hours and can be availed under an attractive price.
The ride from Rome to Mount Vesuvius Enroute to Naples is filled with magical sites that highlight the ancient Roman Empire. Mount Vesuvius will be the first location which will be reached during the tour. This huge mountain is regarded as an extremely important natural site among the local people of Italy. The mountain resides a volcano that has destroyed several towns & cities which were present close to this structure. But since many years Mount Vesuvius has been silent and tourists visit this destination to view the crater. You can trust our experienced chauffeur who will drop you at the trekking spot. From this particular mark you will have to hike your way uphill. Make sure you wear comfortable shoes as the path might get a bit rough for your liking. The driver will impart useful details about various locations that are travelled during this journey. Our chauffeurs are well trained in English which surely proves as a benefit in dealing with foreign tourists.
While travelling to Mount Vesuvius on the way to Naples starting from Rome we make sure that the ride halts at attractive restaurants which offer quality food. We offer luxury cars that consist of navigation systems for smooth touring. You can select a car from the Mercedes E-Class and S-Class range that are quite elegant and efficient. We also possess minivans from VW that are equally impressive. For group travels you can opt for a minibus that can be easily hired through our chauffeur service. The tour cost depends on the selected vehicle along with the number of travelers.
Read more
Cost
1-2 Passengers (Sedan) 730
3-5 Passengers (Sedan/Minivan) 845
6-8 Passengers (Minivan) 935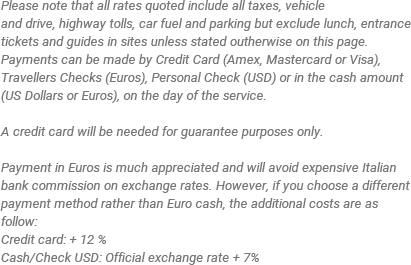 Notes
Mount Vesuvius View of the Crater walking path to the top

Minibus/Bus City Taxes