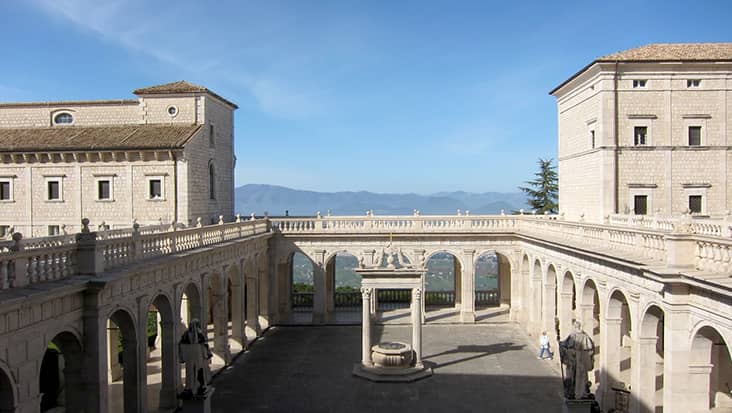 Duration 7 Hrs (Full Day Tour)

Available Everyday of the year

FROM

730
Delightful Travel in Hired Mercedes Sedans & Minivans from Naples to Montecassino En-route to Rome Consisting of Popular Tourist Destinations in Italy.
Naples is one of the top cities in Italy. You will fall in love with the architecture along with the creative marvels that exist in this area. Italy has several gorgeous regions that can be reached from Naples. Benvenuto offer limousine chauffeurs who will carefully drive you down to the most extravagant places. This trip from Naples to Montecassino En-route to Rome will indeed enlighten you. There are several sacred sites that will be covered in Monte Cassino. And as you reach Rome you can observe splendid historic sites which are part of the Roman culture. The tour will be covered in seven hours and assures total comfort for the travelers.
The drivers hired from our service are well trained with the local routes. These chauffeurs have good knowledge about English language and are also well versed with the native dialect. This is a huge advantage for foreign travelers who want to explore the greatness of these areas. The driver will make sure that you gain precise information about the various highlights that are covered during the tour. Our chauffeur service is counted as the best because our drivers also act as a guide in order to impart useful information to the travelers. You will reach Montecassino on the way to Rome starting from Naples during this trip. It is a small town which is about 80 miles away from Rome. Locals and tourists admire this place due to the presence of sacred relics. You need not worry as all the important sites such as Abbey Museum, Monastery of St. Benedict and Montecassino Monastery will be visited during this outing. The pilgrims located in this town will surely help you enter a peaceful aura. You can hire a private guide but remember that the cost will be excluded from the trip package.
For Naples to Monte Cassino Enroute to Rome you can select a luxury car of your choice. We possess comfortable sedans, minivans and even minibuses for a safe travel. Each of these vehicles is equipped with a navigation system that is a significant advantage. The tour package cost from Naples to Rome covering Montecassino will vary depending on the car you choose and also on the number of passengers.
Read more
Highlights
Montecassino, home of the sacred relics

Montecassino Monastery

Abbey museum
Cost
1-2 Passengers (Sedan) 730
3-5 Passengers (Sedan/Minivan) 845
6-8 Passengers (Minivan) 935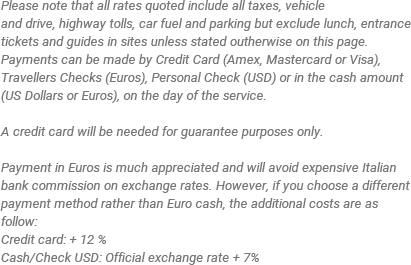 Notes

Minibus/Bus City Taxes