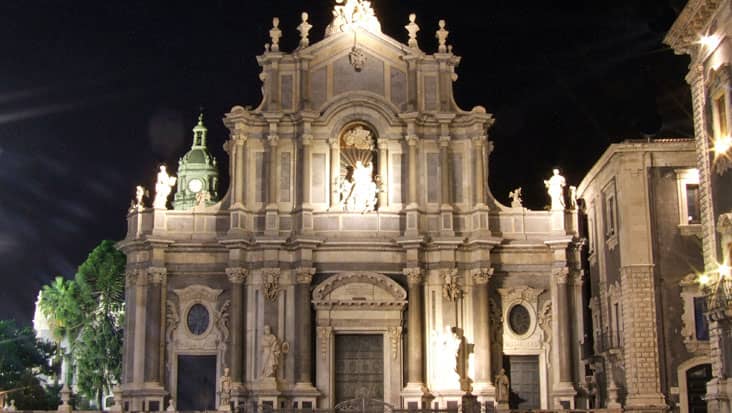 Duration 9 Hrs (Full Day)

Available Everyday of the year

FROM

575
Messina to Catania, Riviera dei Ciclopi and Castelmola Shore Excursion: Drench in the Amazing Colors of Italy Exploring Classic Landmarks in Chauffeured Vehicles.
Messina is an adorable destination that is located in northeast Sicily. It is basically a harbor city and is famous for Norman Messina Cathedral that possesses Gothic architecture. You can check out marble fountains and monuments which make this city quite impressive. One can access a road trip so as to explore various aspects Messina and other nearby regions. Benvenuto offers Messina to Castelmola, Riviera dei Ciclopi and Catania Shore Excursion. During this ride you would visit several historical sites along with pleasant villages located close to the sea. Our service would help you examine every popular tourist landmark in Mercedes limousines. The duration of this tour is nine hours that also includes resting and dining time.
Messina to Riviera dei Ciclopi, Catania and Castelmola Shore Excursion should start during the morning hours. Tourists would get a chance to visit maximum sites without any time hassle. Catania is Sicily's second city and was founded by the Greeks. This is a modern city that is full of classic churches that are quite amusing. The open air food market of Catania is visited by tourists who wish to savor seafood delicacies. You would cross the village of Aci Castello which is known for activities like snorkeling and swimming. This region is the starting point of Riviera dei Ciclopi. This area rises from the sea after crossing the towns. The scenic beauty of this place is captivating. Castelmola is the last destination of this tour from you can enjoy the beautiful view of the bay of Etna, Naxos and Taormina. The old castle present in this area should be visited for learning about medieval greatness.
For Messina to Castelmola, Riviera dei Ciclopi and Catania Shore Excursion you can hire Mercedes S-Class and E-Class vehicles. These cars are grand and elegant which are perfect for long distance travelling. We also offer minivans and minibuses if the number of travelers is large. The tour cost varies depending on the vehicle you select. Entrance fee, dining bills and guide hiring charge are excluded from the trip expense. Tourists have to pay these values separately while touring.
Read more
Highlights
Catania

Piazza del Duomo

Cathedral of S. Agata

Aci Castello

Acitrezza

Riviera dei Ciclopi .

Castelmola

Naxos, Etna and Taormina
Cost
1-2 Passengers (Sedan) 575
3-4 Passengers (Sedan/Minivan) 625
5-6 Passengers (Minivan) 675
7-8 Passengers (Minivan) 725
9-10 Passengers (Minibus) 1100
* Extra pax charged at 50 Euro per person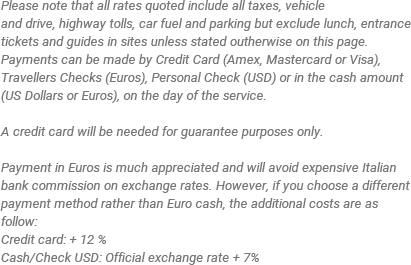 Notes
Comfortable walking shoes are suggested for this tour. Make sure your cameras are charged or load up on batteries! Available: Everyday of the year.

Minibus/Bus City Taxes

Similar Tours at Messina