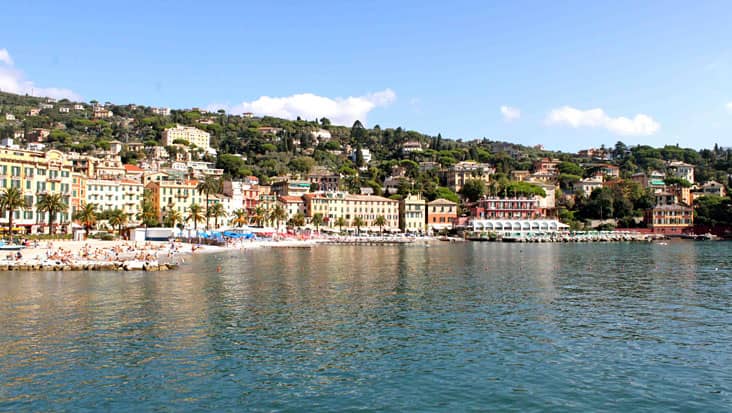 Duration 8 Hrs (Full Day)

Available Everyday of the year

FROM

550
Genoa to Genoa and the Tigullio Coast Shore Excursion: A Marvelous Journey through Natural Wonders & Medieval Sites Riding in Excellent Chauffeured Vehicles.
The coastal towns & cities of Italy attract a large tourist crowd every year. You would admire the beauty hidden in the area of Genoa. This is an amusing port city that is located in the northwest region of Italy. You can tag this area as the center for maritime trade that is prevailing since many centuries. Genoa is filled with medieval monuments that are quite appealing in terms of architectural greatness. You can start a tour from this city to reach other amazing regions in hired vehicles. Benvenuto chauffeur service offers Genoa to Genoa and the Tigullio Coast Shore Excursion which is quite exclusive. The tourists would be offered Mercedes & VW vehicles for completing this ride under supreme comfort. You will complete this tour in eight hours visiting all the prominent tourist spots.
The journey will start from the port and would lead you to Santa Margherita. This region has elegant streets which house several fashion outlets. An uphill drive would help you examine the lovely olive trees and artistic villas. From Ruta you can easily explore Genoa's gulf that is quite mesmerizing. This tour would surely inspire you to the core as you will also get to visit Camogli that is known for its classic Focaccia al formaggio. It is basically melted cheese bread that is very popular among the locals. Saint Lawrence's Cathedral, Palazzo Ducale, the Opera House etc are some of the popular landmarks that would be covered during this journey. Christopher Colombo's house and the Royal Palace shouldn't be missed while observing this area. The chauffeur would manage all your needs without any hassle. For Genoa to the Tigullio Coast and Genoa Shore Excursion we offer English-speaking chauffeurs. This is a good service feature by Benvenuto. You can trust the driver hired from our service in terms of navigation. These professionals are well trained with the local routes. Our service would also make sure that you dine at quality restaurants during this ride.
For touring to Tigullio Coast and Genoa Shore we offer Mercedes S-Class and E-Class sedans. These vehicles are quite grand and capable for covering long distances without causing any type of inconvenience. You can even select a minivan or a minibus depending on the number of travelers.
Read more
Highlights
Santa Margherita

Camogli

Recco

Focaccia al formaggio (typical melted cheese bread)

Genoa

Christopher Colombo's house

Via Aurea & Via Garibaldi

Royal Palace

Prince Andrea Doria's Palace

The largest Aquarium in Europe
Cost
1-2 Passengers (Sedan) 550
3-4 Passengers (Sedan/Minivan) 600
5-6 Passengers (Minivan) 650
7-8 Passengers (Minivan) 700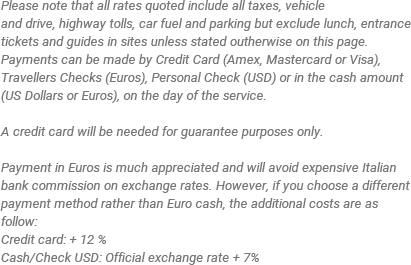 Notes
Comfortable walking shoes are suggested for this tour.

Minibus/Bus City Taxes

Entrance Fees and Times
Entrance fees:

Garibaldi's Street Mueums
Open from Tuesday to Friday 9:00 AM - 7:00 PM
On Saturday and Sunday 10:00 AM - 7:00 PM
Close on Monday
Entrance fees: Adults 7 Euros
Similar Tours at Genoa