Amalfi Coast Shore-Excursions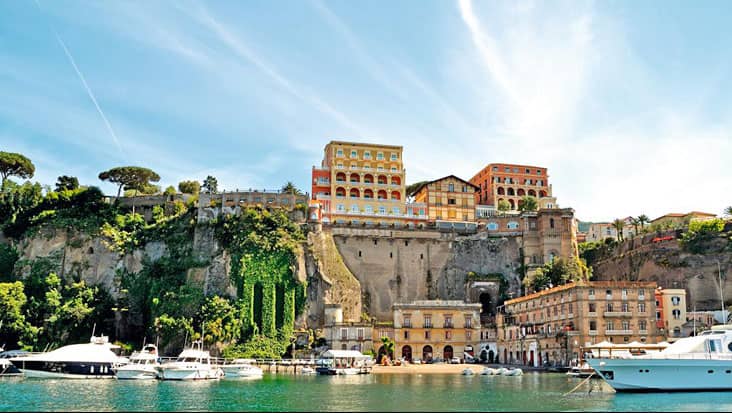 Duration 8 Hrs (Full Day)

Available Everyday of the year

FROM

400
Tour in Chauffeured Vehicles Loaded with Classic Amenities Visiting Adorable Beaches during Amalfi Coast to Sorrento, Positano and Amalfi Shore Excursion.
Italy has numerous gorgeous locations which makes this land quite famous globally. You will surely fall in love with the coastal areas of south Italy that are very attractive. Amalfi Coast is known to pull a large tourist crowd every year. This region is managed in a classic natural setup that presents an amusing canvas. You can select Amalfi Coast to Sorrento, Positano and Amalfi Shore Excursion that would help you examine the various shades of Italian coastline regions. Benvenuto chauffeur service can be selected for travelling in luxury & comfort. We provide elegant vehicles that are loaded with useful amenities. During this tour you would be carefully cruised to all the major tourist spots without any hassle. This trip package can be bought on all days of the year.
For Amalfi Coast to Amalfi, Sorrento and Positano Shore Excursion you should wear comfortable shoes. Sorrento is a marvelous coastal town that is famous for the delicious Neapolitan Pizza. You can check out different sections of the town that showcase modern and medieval architecture. Sorrento also has a museum which should be visited. Positano is a charming destination which provides a soothing look of the waterfront. The nightlife along with the cafes & bars in Positano are quite appealing. Amalfi would be the last destination of this exquisite trip. Tourists admire the seafront port that is situated in Amalfi. The shopping streets consist of interesting shops which should be spotted during this ride. Our chauffeurs hold excellent knowledge regarding all the major highlights. They impart precise details to the tourists that prove as a very good advantage. Our English-speaking drivers are capable of understanding the needs of international travelers. The entrance fee to different highlights needs to be paid separately by the tourists.
For Amalfi Coast to Positano, Amalfi and Sorrento Shore Excursion you can choose a Mercedes E-Class or Mercedes S-Class sedan. These vehicles possess GPS systems that help in quick navigation. Mercedes V-Class and VW Caravelle minivans can be opted when the number of passengers is up to eight. The tour expense depends on the vehicle you choose for this journey. You must remember that fuel cost, toll taxes and parking charge are all part of the main tour expense.
Read more
Highlights
the international town of Sorrento

Positano

The busy central Piazza dei Mulini

Amalfi. the coastal town
Cost
1-2 Passengers (Sedan) 400
3-4 Passengers (Sedan/Minivan) 450
5-6 Passengers (Minivan) 500
7-8 Passengers (Minivan) 550
9-10 Passengers (Minibus) 850
* Extra pax charged at 50 Euro per person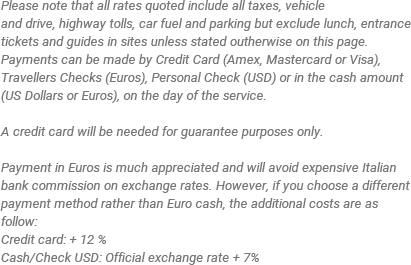 Notes
Comfortable walking shoes are suggested for this tour. Make sure your cameras are charged or load up on batteries! Available: Everyday of the year.

Minibus/Bus City Taxes
Amalfi : 9 - 14 pax 80
Amalfi : 15 - 50 pax 100
Positano : 9 - 14 pax 100
Positano : 15 - 50 pax N/A

Entrance Fees and Times
Emerald Grotto - 5 Euro
Open 09.00 AM - 4.00 PM
Similar Tours at Amalfi-coast