Amalfi Coast Shore-Excursions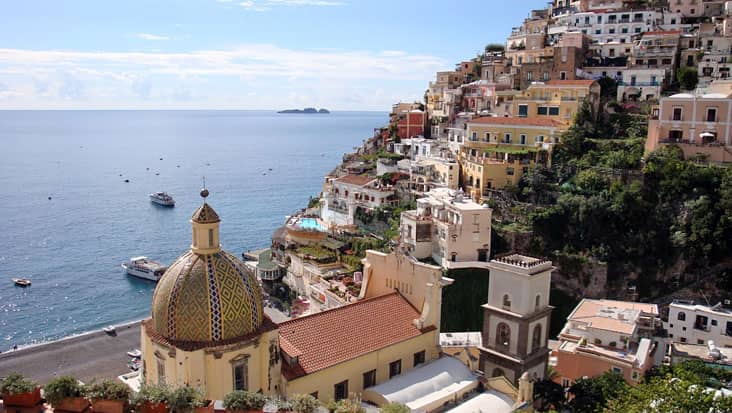 Duration 8 Hrs (Full Day)

Available Everyday of the year

FROM

475
Pompeii is an ancient Roman city destroyed and buried by the eruption of the volcano Vesuvius in 79 A.D. The remainder of the uncovered city is today buried under the new Pompeii rebuilt many years after the eruption. Archeological excavations are open to the public between the hours of 09:00 and 6:00 every day of the week, guides can be hired at the entrance or headphones can be rented, voicing explanations of the sites.
Down-hill directly through Positano, after the winding one-way road, is the busy central Piazza dei Mulini. There you must leave the car because streets leading to the waterfront are for pedestrians only. After our delicious lunch we will continue to the cathedral; shops selling ceramics, lemons, shoes and clothing line the avenues on the way. Positano is alive at night as well as during the day with exotic nightclubs such as "Music on the Rocks" and various bars and cafés that remain open until the sun begins to rise. There is a short walk back uphill to return to the car and back to the main road. This tour includes a Professional English-speaking driver.
Amalfi has pebbled beaches which are rare to find anywhere else in Italy. There are several natural highlights in this town which will be covered during the journey. Due to strict Italian laws & regulations that protect officially licensed guides, our drivers can only comment and explain the sights from inside the vehicle and are not allowed to do so once they are outside the vehicle. A guide, where needed, can be hired on request at an extra cost.', 'Comfortable walking shoes are suggested for this tour.
Read more
Highlights
The ruins of Pompeii

Archeological excavations

Positano's Piazza dei Mulini

the busy square of Amalfi
Cost
1-2 Passengers (Sedan) 475
3-4 Passengers (Sedan/Minivan) 500
5-6 Passengers (Minivan) 525
7-8 Passengers (Minivan) 550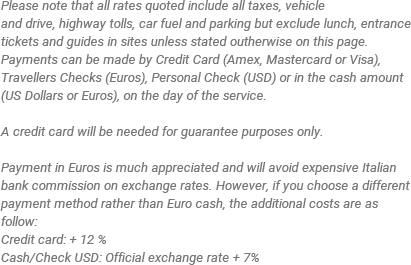 Notes
Comfortable walking shoes are suggested for this tour. Private guide service at the ruins of Pompeii is available upon request at an extra charge. Available: Everyday of the year

Minibus/Bus City Taxes
Amalfi : 9 - 14 pax 200
Amalfi : 15 - 50 pax 400
Positano : 9 - 14 pax 160
Positano : 15 - 50 pax N/A
Pompeii : 9 - 14 pax 125
Pompeii : 15 - 50 pax 150

Entrance Fees and Times
Pompeii 08.30 AM – 6.00 PM
Emerald Grotto 09.00 AM – 5.00 PM
(Check website for the latest entrance fees)
Similar Tours at Amalfi-coast